The largest cryptocurrency in the world, Bitcoin, jumped by 3 per cent after Powell said disinflation is near. As per CoinDesk data, the BTC price rose to 23,540 USD on Wednesday, up 2% over the past 24 hours. The move coincided with a rally in tech stocks, with the Nasdaq Composite rising 2 per cent on Wednesday.
Bitcoin rose by 3%
On Wednesday, the Fed's interest rate hike followed six larger hikes in a row as the central bank strives to bring down the worst inflation in the last 40 years. Chairman of the US Federal Reserve, Jerome Powell, said in a press conference Wednesday that a disinflationary process is underway, while the FED is yet at a sufficiently restrictive policy stance.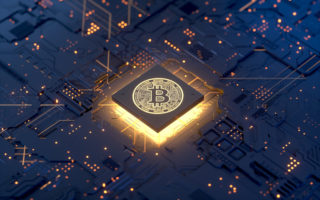 Edward Moya, a senior market analyst at OANDA, said in an email to MarketWatch that bitcoin is rallying as rate cut bets grow after Fed Chairman Jerome Powell said he is seeing progress with inflation. He also said that a dovish Fed press conference is sending lower bond yields, which is very good news for the crypto industry. Moya added that if the US inflation continues to ease at a healthy pace, the bull case, which started earlier this month for crypto, will continue.
Moya also stated that bitcoin turned positive as Powell did not fret over the recent easing of financial conditions. He also added that Powell did not go full hawk, and that gave many traders permission to pile back into risky assets like crypto.
Challenges are still there for Bitcoin
As you know, the largest cryptocurrency in the world, Bitcoin, jumped by 3% after Powell said disinflation was near. It is good news for the crypto industry. However, a famous senior market analyst at OANDA, Edward Moya, said that Bitcoin has massive resistance at the 24,000 dollar level, which would be difficult to breach. He added that if this price mark is crossed, momentum traders will try to keep the rally towards the 26,500 USD region, which will begin the crypto bull run.
---
What are your thoughts on the current hike in the price of the largest cryptocurrency, Bitcoin? Do you agree with the statement of the US FED chairman Jerome Powell that the disinflationary is coming soon? Let us know in the comments below. And, if you found our content informative, share it with your family and friends.
Also Read: Court-appointed examiner Shobal Pillay alleged Celsius cheated investors from its start.