With the price jump of Bitcoin, the mining difficulty also increased again on Jan 29th by 4.68%. This happened on a block height of 774,144, and the difficulty rose from 37.59 trillion to 39.35 trillion. This increase has pushed the difficulty of mining bitcoin to new highs, and things are only going to get tougher for miners from here.
What does Bitcoin mining difficulty mean?
Bitcoin mining difficulty refers to the amount of computational effort required to add a new block to the Bitcoin blockchain. It adjusts every 2016 block (roughly 2 weeks) to ensure the average time to mine a block remains at 10 minutes. A higher difficulty means that miners need to perform more calculations to mine a block and receive block rewards, making it more challenging to earn a profit.
Bitcoin mining difficulty reaches a new all-time high
Bitcoin's mining difficulty is now close to 40 trillion, which is a huge number. The next change in difficulty is due for Feb 11, 2023, and if the price continues to rise, we can also expect an increase in mining difficulty. The latest jump comes after another major rise that happened on Jan 15, 2023, where the difficulty rose by 10.26%. Considering that the hash rate of Bitcoin is rising at a considerable pace, this was expected.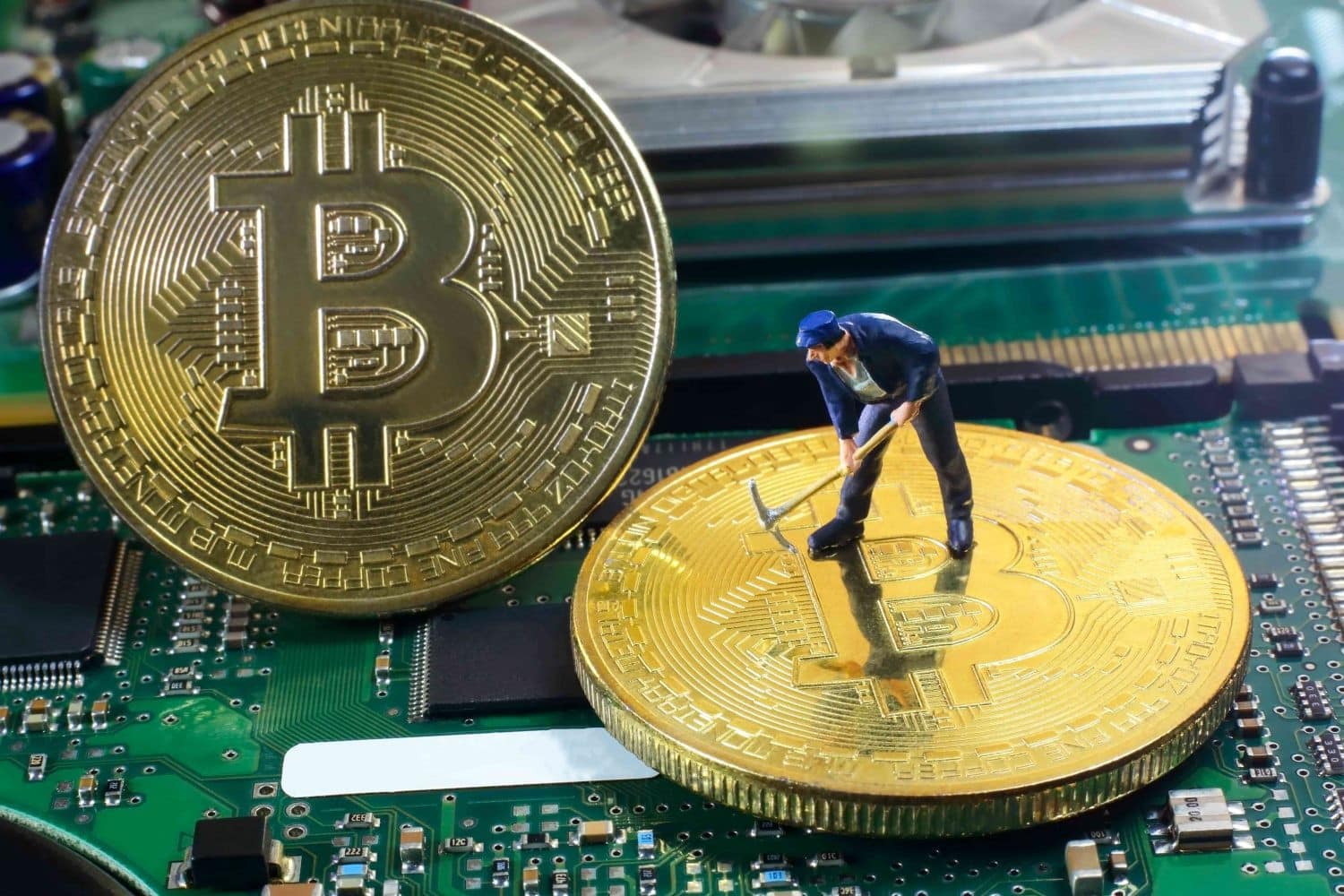 However, things have got more difficult for miners as now the estimated cost to generate one Bitcoin is around $21k. It is surely less than the spot price, but there isn't a huge margin left. Companies that have been forced to sell their Bitcoins at a loss to meet their mining costs are still recovering from their 2022 loss.
Current hash rate and distribution
Bitcoin's hash rate is currently 311 EH/s which is a 57.6% increase from the same time last year. The hash rate is distributed among the top mining pools globally, with Foundry USA at the top with 31.25%. Then we have Antpool at 20%, Binance Pool at 13.75%, F2 Pool at 13.125%, ViaBTC at 8.125%, Poolin and Braiins Pool at 3.125% reach, and more.
The hash rate distribution is still very concentrated, with the top 2 pools accounting for more than 50% of the total mined blocks. While the top 5 pools account for more than 85% of the same.
---
What are your thoughts as Bitcoin mining difficulty jumps by 4.68% and reaches a new all-time high? And do you think we will see it surpass 40 trillion during the next change? Let us know in the comments below. And, if you found our content informative, share it with your family and friends.
Also Read: Markets could turn bearish before the Fed meeting on 1st Feb.