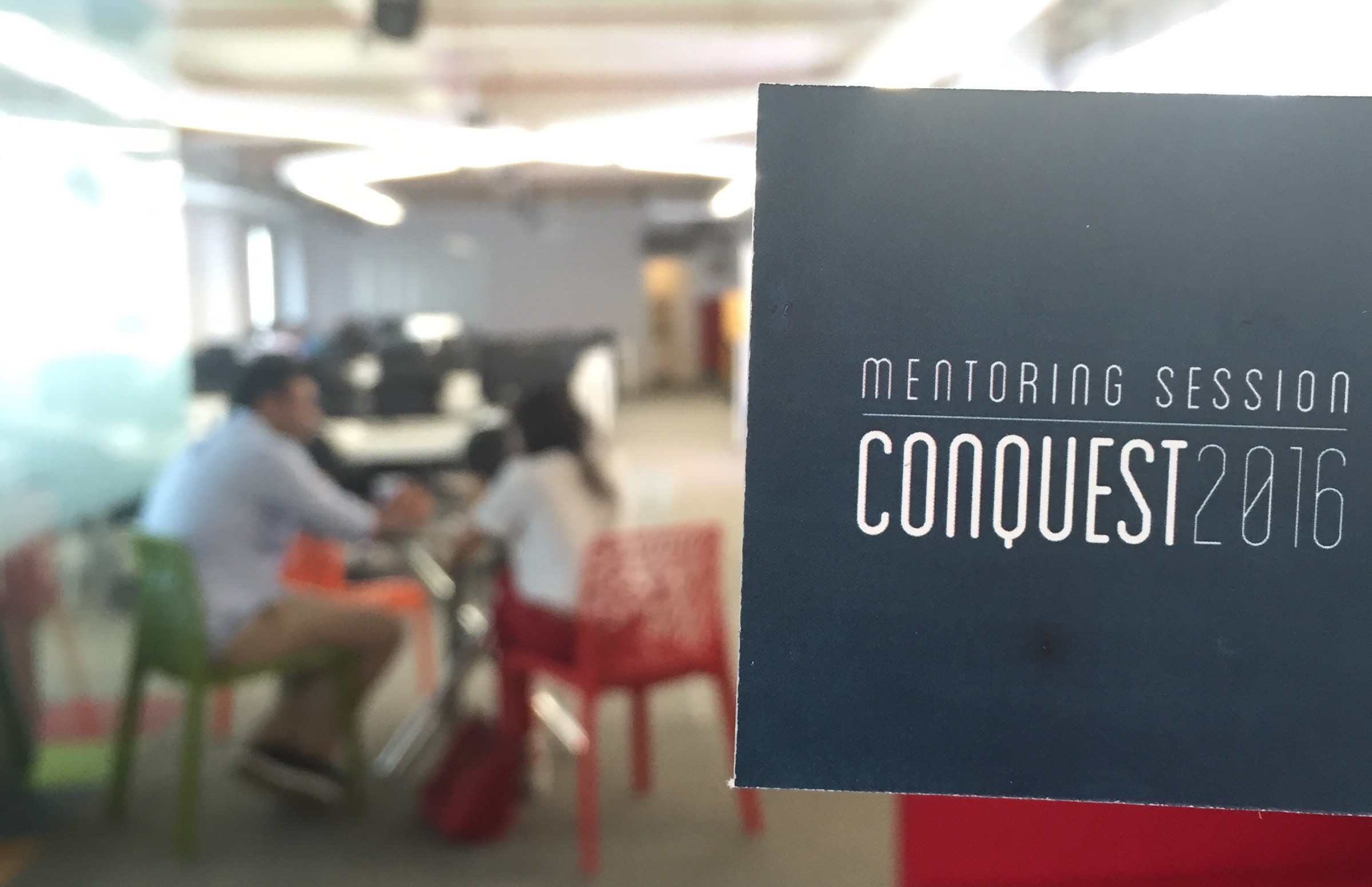 Bangalore, 13th July, 2016​: Conquest, BITS Pilani's International Startup Challenge, hosted its first networking session in the city at Exotel's Office this Sunday. With DCB Bank as the title sponsor, Conquest is India's largest student­ run startup challenge. It brings together thought leaders, innovators and top level VCs as mentors, creates funding opportunities for participating startups and helps the top founders build their dreams with equity­less cash prizes. It is the perfect launchpad for startups.
This year, Conquest, in association with Accel Partners, Exotel and CitrusPay, saw a participation of more than 1200 applications from varied sectors, ranging from Healthcare to Internet of Things and even Virtual Reality. These applications were scrutinised based on their models, sustainability, user traction and a number of other parameters. After three rounds of screening, the top 50 startups were shortlisted for the Networking Sessions held in Delhi, Mumbai and Bangalore. Conquest offers the startups an insightful experience by providing mentorship in five major categories which includes Fundraising, Product Management, Customer Acquisition, Tech, and Scaling up & Operations.
Talking of the Mentoring Sessions, Ramesh May, VP – Product & Platform at Quikr said, "People have some interesting ideas, and these are people with varied experiences. Even existing businesses who haven't invested in tech have seen good traction, but once they look into the tech aspect and invest in building that, then it is going to be the key for them to scale" Burhanuddin Pithawala, South India Head at OYO Rooms, shared his insights with the startups over operations, marketing and sales. Parag Dhol, Managing Director at Inventus Capital, worked with the startups to improve their revenue models which are crucial players in the startup's success. Kirtika Pandey, Design Lead at Flipkart added her views on the UI and UX of the tech platform for startups. In addition to these, mentors were present from established startups in India which included the likes of Exotel, Applift, inMobi among others, to support the young ventures.
Mr. Murali M Natrajan, MD & CEO, DCB Bank said, "DCB Bank is excited to be associated once again with BITS Pilani as and be the title sponsor for Conquest 2016. India is buzzing with start­ups and the excitement is palpable. We hope to add value to the young entrepreneurs and look forward to this unique experience." This was the third and final networking session before the much­awaited announcement of the Finalists of Conquest 2016.
The Grand Finale will be held on the 28th of August in New Delhi at ITC Maurya. For more details visit www.conquest.org.in
Comments
comments