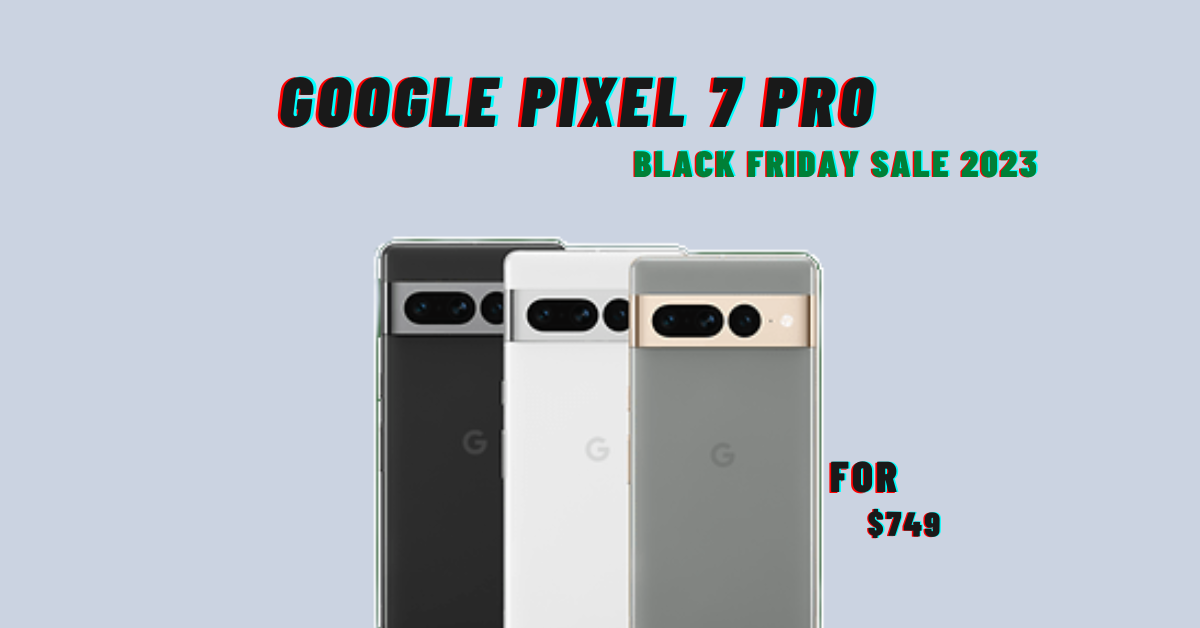 If you have been thinking about getting a new smartphone for this year, and especially if it's going to be a new flagship smartphone this year, then here we have got you covered with everything you need to know.
As a part of the Black Friday Sale for this year, we have many products which will be going on sale for this year but, for this article, we have covered you with updates.
Black Friday Sale 2023 –  Discounts for Google Pixel 7 series 
Despite the fact that the Google Pixel 7 series was introduced in 2022, the smartphone has achieved a lot of popularity and renown, owing to its exceptional cameras and superb set of specifications.
When it comes to this year's Black Friday Sale, it has been reported that the smartphone will receive a significant discount worth roughly $100-$150. The discounts will be applied to the official price, which is around $899. Now the issue is, which smartphone will be priced that low?  Let's take a deep look.
Google launched their new Pixel 7 series smartphone in two different variants which include a regular Pixel 7 and then we also have a Pro variant, the Pixel 7 Pro smartphone.
However, in both of these smartphones, we would say that it will be better to go with the Pixel 7 Pro, the lineup for the pro lineup you will be able to enjoy a bigger screen combined with a bigger camera sensor and overall, you will be getting a better smartphone and that too with a very less price gap.
 Discounts for Google Pixel 7 Pro 
If you are convinced of purchasing a new Pixel 7 Pro smartphone, the smartphone with 256GB of internal storage may now be purchased for as little as $749, a $150 price reduction from its previous $849 price.
When it comes to this smartphone, Google has actually addressed all of the issues from the previous Pixel 6 Pro lineup, with the launch of the Pixel 7 Pro smartphone, we got to see an upgrade on the camera side combined with better battery life, as well as many dedicated enhancements were done on the software and design front.
If you're wondering about the software upgrade we're going to see? Then you should know that the Pixel 7 Pro series had useful utilities such as Call Screen, Magic Eraser, and Unblur, which provided it an advantage over its competitors.
FAQs for Google Pixel 7  series 
Will Pixel 7 go on Black Friday Sale?
Yes, the entire pixel lineup including the regular Pixel 7 and Pixel 7 Pro will be listed for discounted pricing for this sale. However, we would recommend you go for a higher, Pixel 7 Pro smartphone.
How much will the Pixel 7 Pro cost for Black Friday Sale?
For this year's sale, Pixel 7 Pro has been listed for a discounted price tag of $749 which is around a $150 price slash from its actual pricing of $849.
Is the Google Pixel 7 waterproof?
Yes, Google has also certified their Pixel 7 series smartphones with IP 68 rating, so with this, we can say that smartphones will be able to withstand strong water splashes.
Comments
comments