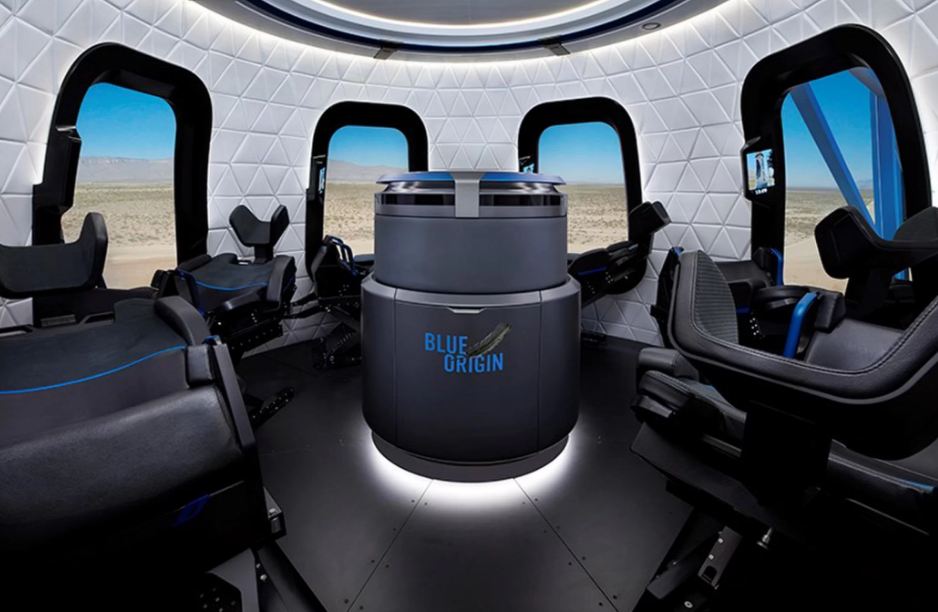 01 April 2017, USA:
Amazon's Jeff Bezos-owned Blue Origin, the rocket company has revealed the first images of its reusable passenger capsule, due to take tourists to space next year.
Space tourism isn't unique to Blue Origin. Virgin Galactic has already started selling tickets for a trip to space aboard one of the company's space planes. (Blue Origin is not yet selling tickets or revealing pricing information, but the company's website does let people sign up to receive early updates when those things become available). The private company World View is offering tourism trips aboard high-altitude balloons as per the report by Space.com.
The 'New Shepard' capsule's roomy interior includes seats for six travellers, who will be treated to views from the 'largest windows in space'. The capsule offers 530 cubic feet (15 cubic metres) of space – large enough for passengers to float freely and turn weightless somersaults. The include reclining black seats with blue piping, and seats emblazoned with the Blue Origin feather logo.
Test flights with crew members aboard are expected to begin this year. The company has not yet set a price for rides, but says its commercial flight programme is on track to begin next year.
Bezos' most recent announcement comes just a day before SpaceX, owned by tech billionaire Elon Musk, plans to re-launch one of his Falcon 9 rocket boosters from a previous flight. (Image- Blue Origin)
Check out Blue Origin's video-
This is SpaceX's promotional video-
Comments
comments