The omnichannel jewelry retailer Bluestone has secured a significant fundraising round of 550 crore (about $65 million), which has sent the Indian retail industry into a frenzy. The competitive environment of jewelry retail in India has seen a considerable change as a result of the financial investment spearheaded by Nikhil Kamath, co-founder of Zerodha. Prominent individuals like Deepinder Goyal and Amit Jain, the creators of Zomato, the financial services company IIFL, as well as other illustrious investors, join Kamath. We'll examine the specifics of this transaction and any potential repercussions for the Indian jewelry retail business in this article.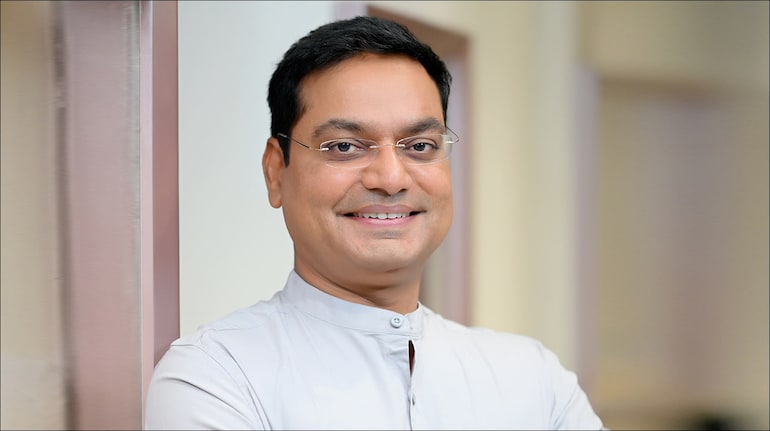 Credits: Money Control
The Players Involved
Nikhil Kamath and Zerodha
Nikhil Kamath, known for co-founding Zerodha, one of India's largest retail stockbrokers, is making a bold move into the jewelry retail sector. Zerodha has been a game-changer in the Indian financial industry, and Kamath's investment in Bluestone underscores the entrepreneur's ability to spot growth opportunities in diverse sectors.
Deepinder Goyal and Amit Jain of Zomato
Deepinder Goyal and Amit Jain, the brains behind Zomato, a leading online food delivery and restaurant discovery platform, are also participating in this funding round. This investment diversification beyond the food and restaurant sector showcases their confidence in Bluestone's potential.
IIFL (India Infoline Finance Limited)
IIFL, a prominent financial services firm in India, is another key player in this funding round. Their involvement signifies the attractiveness of the jewelry retail sector as a viable investment avenue within the broader financial landscape.
Ranjan Pai and Info Edge Ventures
Ranjan Pai, the chairman of Manipal Group, and Info Edge Ventures are contributing significant amounts to this funding round, further emphasizing the collective belief in Bluestone's growth prospects.
Valuation and Growth Potential
The funding round for Bluestone has resulted in an estimated valuation of $3,600 crore (or $440 million). This valuation takes into account the company's bright future and capacity to entice investment from well-known market titans. It's important to remember that Bluestone previously received $30 million from Sunil Kant Munjal's family office, underscoring the company's steady development pattern.
Competitive Dynamics in Omnichannel Jewelry Retail
The recent $2 billion purchase of rival omnichannel jewelry retailer CaratLane by Tata Group's Titan Company exemplifies the intense competitiveness and investment activity in India's omnichannel jewelry retail market. With its recent fundraising round, Bluestone has made it apparent that it intends to increase both its market presence and its capabilities in the face of this fiercer competition.
Bluestone's Strategic Direction
Bluestone, a vertical e-commerce pioneer with a primary focus on online sales, was established in 2011. However, the business has deliberately changed its focus over the last 18 months by putting more of an emphasis on creating a physical presence. Bluestone has set its eyes on scaling up to 500–600 outlets after opening 175 locations previously. The rising consumer demands for omnichannel shopping experiences are in line with this expansion strategy.
Impact of the Investment:
Strengthening Omnichannel Capabilities
The injection of ₹550 crore in funding will enable Bluestone to further strengthen its omnichannel capabilities. With a growing network of physical stores and continued investments in technology, the company can seamlessly integrate its online and offline operations. This move aligns with the changing dynamics of retail, where consumers often prefer a blend of digital and physical shopping experiences.
Enhanced Market Competitiveness
The competitive landscape of the jewelry retail sector in India is undergoing a transformation, with established players and newcomers vying for market share. Bluestone's funding round bolsters its position in this fiercely competitive market and enhances its ability to capture a larger share of the market.
Encouraging Investment in Diverse Sectors
The participation of notable investors like Nikhil Kamath, Deepinder Goyal, Amit Jain, IIFL, and others in Bluestone's funding round demonstrates their willingness to diversify their investment portfolios. This move can inspire other entrepreneurs and investors to explore opportunities beyond their core sectors, contributing to the growth of India's diverse economy.
Positive Consumer Impact
As Bluestone expands its reach and offerings, consumers are likely to benefit from increased choices and improved shopping experiences. The company's commitment to technology and omnichannel retail can lead to innovations that enhance the overall jewelry buying process.