In a filing on Friday, the lender said that Bank of America Corp reduced compensation for Chief Executive Officer Brian Moynihan by roughly 6% to $30 million for 2022.
That compares with Moynihan's total pay of $32 million for 2021.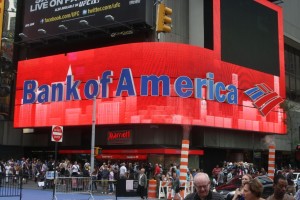 In recent weeks, U.S. banks have snipped or frozen pay for their top liaison, due to uncertain economic and business conditions. They have also reported diminished profits and set aside rainy-day funds to prepare for a possible recession.
For 2022, Goldman Sachs Group Inc cut off compensation for CEO David Solomon by 29 per cent to $25 million, while his counterpart at Morgan Stanley, James Gorman, got a 10 per cent pay cut to $31.5 million. At JPMorgan Chase & Co, Jamie Dimon's compensation was held steady at $34.5 million.
Last month, Wall Street's biggest banks stockpiled more rainy-day funds to prepare for a possible recession, while showing caution about estimating income growth in an unpredictable economy and as higher rates surged competition for deposits.
The outlook for big U.S. banks has been surrounded by the Russia-Ukraine conflict and fading economic stimulus measures. Higher borrowing costs as the U.S. Federal Reserve hikes rates have softened demand for mortgages and car loans while raising the cost of deposits for banks.
Last month, KPMG US National Sector Leader for Banking and Capital Markets Peter Torrente said, "Today's bank earnings were solid, with net interest income driving earnings, credit reserves significantly increasing year over year, and investment banking fees remaining low – all largely reflecting the interest rate and economic environment."
JPM's profit rose 6 per cent on trading strength, and said it would resume share buybacks. Bank of America reported a 2 per cent rise in profits as higher rates boosted income. Moreover, Citi reported a 21 per cent decline in profits, with investment banking taking a hit. Wells Fargo reported that its profit fell 50% as it racked up $3 billion in costs.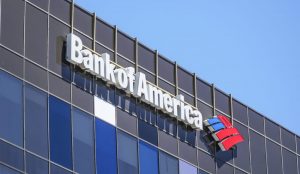 Shares were higher with JPM up 2.5%, Wells up 3.5%, Bank of America up 2.5% and Citi up 1.8%.
Richard Ramsden, Goldman Sachs' lead analyst on banks, "What people are actually realizing is that the banks are probably going to continue to generate quite healthy returns over the course of 2023," despite higher rates and a slowing economy weighing.
In its mix of global banking interest-bearing deposits, Bank of America said that it had increased and it was "paying higher rates on those deposits to retain them."
The banking industry is witnessing a trend of deposits going into treasury markets directly or money market funds that offer higher yields.
"You have to assume that some of these trends are going to persist," Ramsden said.
In a note, UBS analysts said that JPM's guidance on NII of $74 billion, not including markets, was lower than expectations. In a conference call, JPM said the outlook for NII was particularly uncertain.