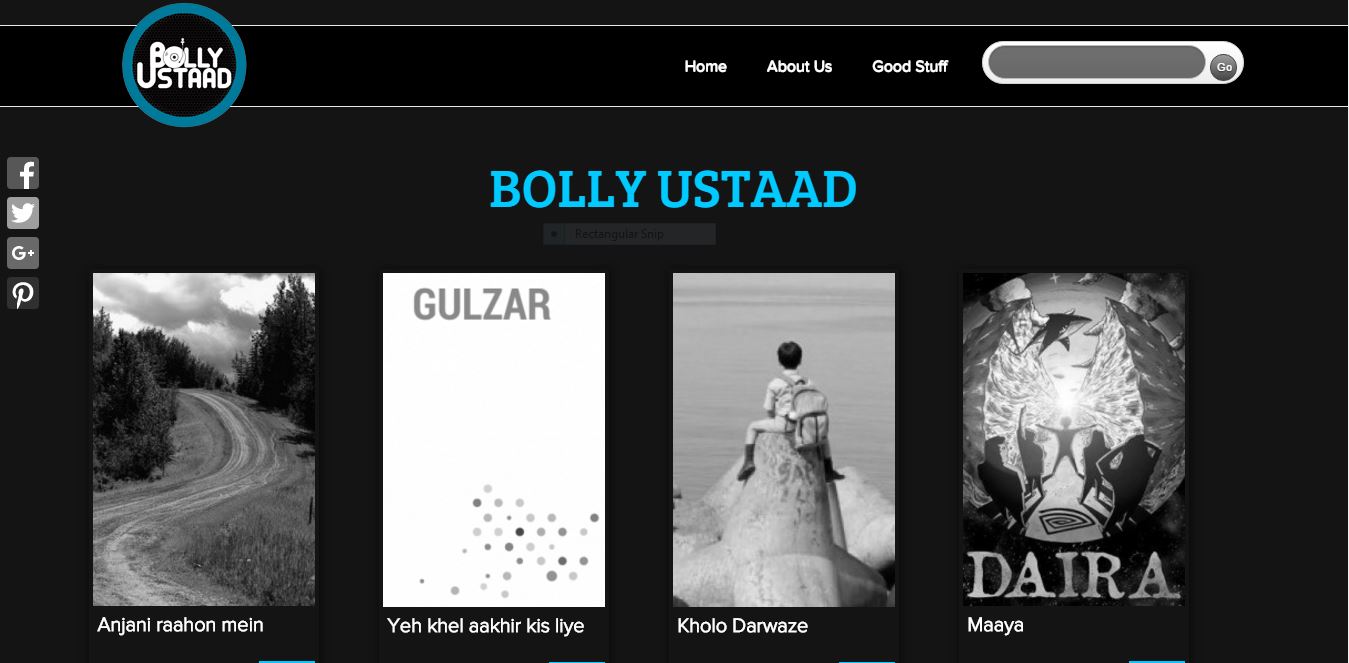 How many of us remember trying to explain the meanings of what the poet was conveying in our English examinations? We've been exposed to some poets' great works/words like Ode to the West Wind by P. B. Shelley, The Road Not Taken by Robert Frost, The Rhime of the Ancient Mariner by S. T. Coleridge, and many other legends.
[box type="shadow" align="aligncenter" class="" width=""]You pose the cosmic riddles:
In the beginning was the Word
And the Word was God.
The Word is in the middle
And the Word is Man.
In the end will be the Word
And the Word will be God in Man.
-An excerpt from V.K. Gokak's "English Words"[/box]
One thing that is common in all of their poems is that their literal meanings are completely different from what they actually meant, and you wouldn't have even guessed the difference until your professors explain it to you. In modern days, we come across such poets all the time, in fact we listen to their words in the form of songs. Although, the more technical term for them is lyricist, we can't forget the fact that they're poets at first. In order to understand them, we definitely need someone explaining those to us.
In order to understand it better, Techstory interviewed Somesh Chandran, founder of Bollyustaad.com
Tell us more about bollyustaad, the inspiration behind the venture along with vision and mission statements.
I started bollyustaad with the sole intention of putting people on to good lyricism and melodies. I see the team members and myself as people who like curating quality music. I mean if you really want to get a gauge of the sonic environment in the country, turning on the radio wouldn't be a pretty good idea. There are thousands of talented wordsmiths and musicians out there and they're making good music on an everyday basis. But they don't get really played on the radio. That's because the radio has a skewed outlook towards the music scene in the country. They're musical choices are safe. We curate music that's eclectic and good. I figured if I can't make good music, the least I could do is put the world onto these lyrical gems.
Tell us about the founders and the team.
Well, I am the sole founder in the team. I am a 24 year old music and sports journalist from Mumbai. I have worked for companies like DNA, Times Internet, The Quint and Sportskeeda to name a few. We have a team of 3 other writers apart from me. They're a mix of former assistant directors for movies, music based T.V shows. These writers in my opinion are better and more experienced than me, which helps me focus on the other core areas like research.
Tell us more about the industry and competition, what is the product advantage over others.
Well there are a couple of other websites that do translations. But I see Bolly Ustaad more as the MTV Coke studio for lyrics. So we don't directly translate the lyrics, it's more of decoding the lyrics from Hindi to English and still maintain the crux of what the lyricist and singer are trying to convey.
The whole idea of listening to a song and have its meaning and other interesting information unfold in front of the reader, sounds interesting to us. So you click on the lyrics and find an explanation right next to it.
"Rehti ho nanhi kabootar si gum tum jahan" which means "You've been living like a small pigeon that has lost its way". Pigeons use sound waves to mentally draw an acoustic map of their route and navigate back home by making use of these sound waves. Similarly, it's interesting that the singer uses music and sounds to help his lover find her way back home.
Do you translate every song or what are the criteria to choose a song and write its translation?
Right now we're decoding songs that we like. Being a journalist, I carry out hours and hours or research on a daily basis. So I'm on the internet always looking to discover new music with great lyricism. In the end, the songs that you see on the website are mix of what each member likes.
Some exciting moments or learnings from challenges faced in your journey. What were the initial reactions from the people you met, when they got to know about Bolly Ustaad?
Getting invited to IIT Mumbai to pitch our product to some experienced investors was pretty cool.The challenge has always been to hiring writers. An example of a person I am looking for is someone who consumes his music from the net and is a music geek. Someone who spends hours on the internet looking for that thrill when you discover a new artist that you can vibe out to.
What can we expect from you in the coming months? Do you have plans of translating other language songs as well?
Right now we want to focus on one area. That is Hindi music and poetry. We're constantly collaborating with music bands and lyricists. So we recently collaborated with bands like the Raghu Dixit Project and Varun Grover, who wrote the lyrics for the movie- Gangs of Wasseypur. The plan is to grow organically and keep collaborating with talented artists.
I envision Bolly Ustaad to be a platform where musicians like A R Rahman and lyricists like Gulzar can come and communicate their artistic intent to their fans. Movies could partner with Bolly Ustaad to promote their films with an emphasis on lyrics and music.
At least from now on, we can truly appreciate a song from every sense!