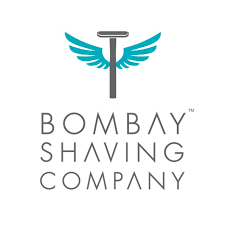 23 August 2018, India:
Men grooming brand Bombay Shaving Company has raised an undisclosed amount in Series A round of funding. The funding round was led by Colgate-Palmolive Asia Pacific Limited, which is a subsidiary of Colgate-Palmolive.
Existing investor Fireside Ventures also participated in the funding round. As a part of transaction, Colgate-Palmolive has picked up a minority stake in the company.
"We're thrilled to have raised this round from stellar investors focused in the CPG (consumer packaged goods) space. All our investors have a track record of being patient, supportive financial backers with learning intent. Building a consumer brand in India needs time, capital, and long-term vision. After having proven product market fit with promising repeat rates and product response, we are now looking to scale the brand," said Shantanu Deshpande, Founder and Chief Executive Officer, Bombay Shaving Company.
"We met with the team from Colgate-Palmolive and were very excited by the synergies across technology, direct-to-consumer distribution, and supply chain. The young team at BSC stands to leverage decades of experience in Colgate-Palmolive to grow the BSC brand and reach," said S Ramadorai, former Vice-Chairman at TCS and a long-term backer of Bombay Shaving Company.
"Young men in India are demanding more thoughtfully made products and better choices. The BSC team has been able to quickly ramp up its product portfolio and expansion of its online platform. We see BSC building a strong brand with emotional appeal and a compelling product narrative," said Kanwaljit Singh, Founder of Fireside Ventures and board member at Bombay Shaving Company.
Bombay Shaving Company was launched by Shantanu Deshpande, Deepu Panicker, Raunak Munot and Rohit Jaiswal in 2016. It is a Men's grooming startup. It makes men's grooming products including razors, blades, facial scrubs, shaving cream, postshave balms, shaving brushes, towels and travel kits. It is operated by Visage Lines Personal Care Pvt. Ltd.
(Image – Bombay Shaving Company)