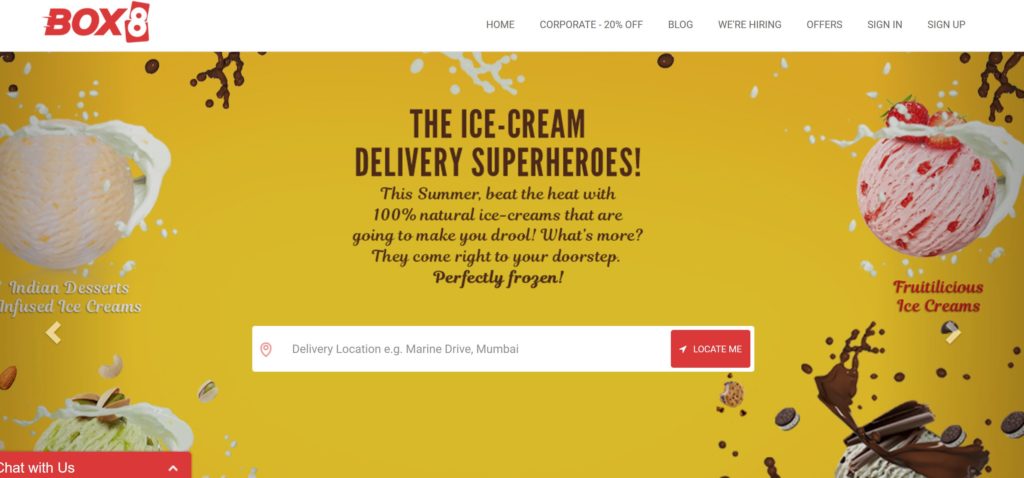 May 23, 2017,Mumbai –  BOX8, one of the India's fastest growing food delivery start-ups has raised Rs 7 Cr in venture debt funding from Trifecta Capital, in addition to Rs 50 crores raised in series B round raised from IIFL Seed Ventures Fund & Mayfield.
Started by two IIT graduates Amit Raj and Anshul Gupta, BOX8 is a full stack online food delivery player that specializes in preparing and delivering delicious Indian meals across Mumbai, Pune & Bengaluru. It serves around 14000 meals everyday through a network of 65 plus stores.
"Venture debt is an excellent proposition; since it provides access to debt where traditional bank lending doesn't participate, and does that without diluting equity, unlike venture capital. This will help us maintain a balance in our financial structure & at the same time, keep growing at a rapid pace" Said Amit Raj.
"We have been monitoring the online food delivery sector for almost two years. More than 150 start-ups were funded in this space and as a venture debt provider, it was important for us to wait until some clarity emerged on the business models that would survive. BOX8 has demonstrated ability to grow quickly with focus on Indian food and has established a strong value proposition proven by high repeat customer behaviour. We are excited to be part of BOX8's growth journey" said Rahul Khanna, co-founder, Trifecta Capital.
"The biggest benefit of this partnership is the profound experience & knowledge of the ecosystem that the Trifecta team brings in, we are aggressively looking at scaling up our operations & their expertise will be immensely helpful for us at this stage" said Anshul Gupta.
With this venture debt, BOX8 intends to penetrate deeper into the existing three markets, forming micro catchments to enhance customer experience, and with that, they also plan to expand to new geographies using the same approach. Delhi operations are slated to begin in the next few weeks, while Hyderabad & Chennai will follow later this year.
"We are very excited about expanding to Delhi. Starting with Gurugram, we would scale up operations in Delhi NCR in coming months. Mohit Surana, who established Bengaluru operations for us, has taken charge to build our business in Delhi NCR region" said Anshul.
"Delhi & Gurugram, with other capital regions, is a huge opportunity area for us. We believe that our experience of last few years in the existing three cities has helped us derive the success formula, & now we will leverage these to establish our leadership in NCR" said Mohit Surana, Regional Head, BOX8.
BOX8 remains focused on their underlying premise of becoming the leading brand in the space of Indian food delivery; a made in India enterprise serving the best that Indian food has to offer.
Comments
comments