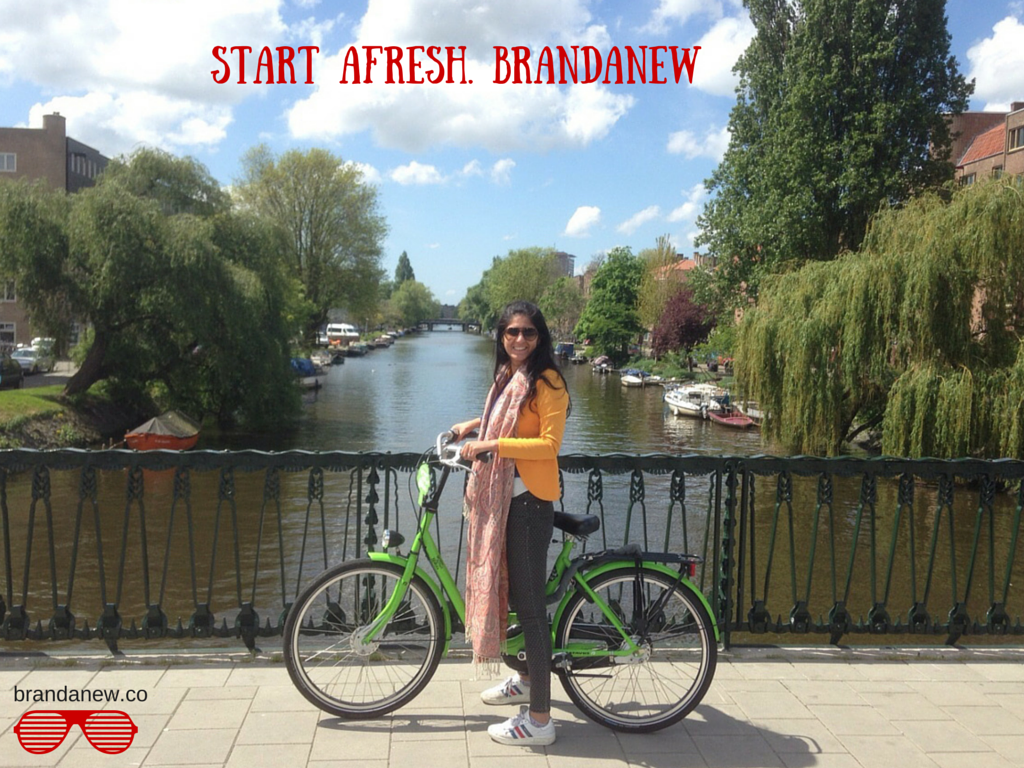 What do Apple Inc, Starbucks, Coca Cola and Louis Vuitton have in common ? Apart from being great products they are all some of the best stories ever told in the modern world. No matter how good your product is , how the product is perceived and how it makes the consumers feel about owing the product is what differentiates the luxury from the mundane. In the extremely competitive world of today, branding sure plays a key role in success of a product in the market.
Upasna Kakroo started Brandanew in October 2014. Keenly interested in the field of business and leadership, Upasna has been blogging about urban culture and digital trends for for the last 12 years. She's worked with big brand names including Mckinsey & Co., Rocket Internet and the Holtzbrinck group globally.
Severely disturbed by how there was very little original content being created online, Upasna started Brandanew with an intent to create authentic, engaging and human content for telling brand stories. "It was shocking how people were using the exact same content to write about two different brands. The lack of authenticity and novelty in telling stories is what pushed me towards starting Brandanew," says Upasna.
Brandanew is a content marketing and branding company that works with startups, SMEs and individuals to create an engaging brand presence online. "Usually startups and SMEs do not have the time and resources for branding and marketing. However, it is these companies that need branding and marketing services the most, " says Upasna. Brandanew helps companies create their branding and marketing strategy and  defining and implementing this roadmap through effective content and social marketing.
Upasna Kakroo, has been working in the consumer (technology & media) and the consulting industry for a number of years. Having seen the industry closely as a consumer/blogger, a consultant, and as a startup Content Marketing head has allowed Upasna a much deeper perspective of the existing gaps and challenges in the industry. Upasna is exceptionally hands-on with the workings of the online content and social world, something that has helped in building  a lot of confidence with the clients she's been servicing through the company early on.
In the past few months that the company has been actively working with brands to great feedback. Talking about Brandanew, one of the social media experts in the US called the company "a magical gift,   inherently knowing how to tell stories, how to educate, enlighten, and entertain — how to create phenomenal content for a brand that drives business results."
Apart from the authentic content, the other thing that differentiates Brandanew is their global team. With a team coming from culturally and geographically diverse backgrounds, Brandanew focuses on creating brands that are global and and compete with products across the globe. Upasna has strong cross-cultural learning and experiences having studied, worked and lived in multiple countries across the world- allowing her to launch a global Startup from day one.
Being a woman founder has not been exceptionally easy for Upasna."When you tell people that you are starting up on your own they feel like you are doing something just to pass your time. You need to be extra assertive being a woman entrepreneur," says Upasna.
Since the time the company started, they have been approached by a number of startups to seek guidance for branding and social media services. The company is also being approached by a lot of individuals interested in personal branding and Brandanew is venturing into providing services in this area as well. The company today has clients based out of Singapore, Germany, USA and India.