Citigroup Inc's wealth arm has terminated receiving securities of Gautam Adani's group of firms as collateral for margin loans as banks ramp up scrutiny of the Indian tycoon's finances following accusations of fraud by short-seller Hindenburg Research.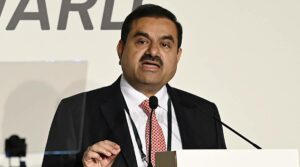 The US lender's measure to suspend lending comes after a similar change at Credit Suisse Group AG, as Adani's hard pressed empire becomes further engulfed in crisis.
In recent days, we have seen a dramatic price drop of Adani issued securities," Citigroup said in an internal memo seen by Bloomberg News. "Stock and bond prices have plummeted following the negative news around the group's financial health."
In a memo, the bank said that it has decided to remove lending value "to all Adani issued securities with immediate effect." Based on its estimates, it said that the impact of this decision to its margin lending portfolio is limited.
A spokesman for Citigroup did not respond to a request for comment.
Bonds of the Indian billionaire's flagship firm dropped to distressed levels in US trading, and the company suddenly pulled a record domestic stock offering after shares in the Adani group suffered a $92 billion crash. On Thursday, stock route intensified with Adani Enterprises Ltd. falling as much as 10% in early Mumbai trading, while the other nine stocks in the group also declined.
Meanwhile, billionaire Adani said his conglomerate would assess its capital market plans after his flagship firm yanked its $2.5 billion domestic stock offering. Focus is on what the government of Prime Minister Narendra Modi, notably perceived to have close ties to Adani, might do to support the group given its importance to the nation's economy.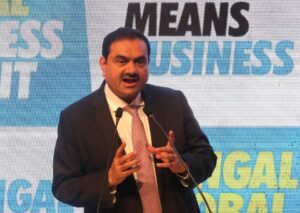 When a private bank snips lending value to zero, clients typically have to top up with cash or another form of collateral and if they fail to do so, their securities can be liquidated.
At Credit Suisse, the Swiss lender's private banking arm has assigned a zero lending value for notes sold by Adani Ports and Special Economic Zone, Adani Green Energy and Adani Electricity Mumbai Ltd., according to people familiar with the matter, who asked not to be identified discussing private information.
Decisions at private banking divisions are between that firm and its clients and do not impact other banking relationships that company may have with the Adani group of companies.