On Wednesday, Microsoft Corp launched out a premium Teams messaging offering powered by ChatGPT to simplify meetings using the AI chatbot that has taken Silicon Valley aback. Microsoft said the premium service will be available for $7 per month in June before increasing to $10 in July.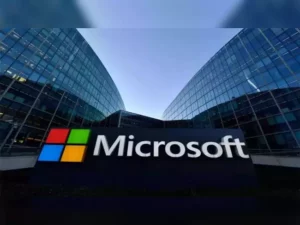 OpenAI-owned ChatGPT will generate automatic meeting notes, recommend tasks and assist in creating meeting templates for Teams users.
Earlier this month, Microsoft, which launched a multi-billion dollar investment in OpenAI, has said it looks forward to add ChatGPT's technology into all its products, setting the stage for more competition with rival Alphabet Inc's Google.
On Wednesday, ChatGPT announced a $20 per-month subscription plan, which will ensure subscribers receive access to quick responses and priority access to new features and updates.
On Monday, Microsoft announced that it will be making OpenAI's ChatGPT available with its Azure OpenAI suite of services. As per an official announcement, enterprise customers who use Azure cloud services will also have access to ChatGPT through Azure OpenAI services and can apply for access to AI models including GPT-3.5, Codex, and DALL•E 2.
In a tweet, Satya Nadella shared, "ChatGPT is coming soon to the Azure OpenAI Service, which is now generally available, as we help customers apply the world's most advanced AI models to their own business imperatives."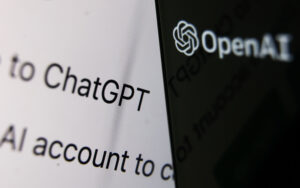 Eric Boyd, Corporate Vice President, AI Platform at Microsoft in a blog shared that Azure OpenAI service is now generally available and will enable businesses to"apply for access to the most advanced AI models in the world—including GPT-3.5, Codex, and DALL•E 2—backed by the trusted enterprise-grade capabilities and AI-optimized infrastructure of Microsoft Azure, to create cutting-edge applications." Azure is also the core computing power behind OpenAI API's family of models for research advancement and developer productivity.
Last month, news had emerged that Microsoft was in talks to invest $10 billion into OpenAI, the owner of ChatGPT.
OpenAI made its ChatGPT, a software application designed to mimic human-like conversation based on user prompts.
Microsoft announced a new multiyear, multibillion-dollar investment with the artificial intelligence lab OpenAI. The investment is the third phase of the partnership, following Microsoft's previous investments in 2019 and 2021. Microsoft said the renewed partnership will accelerate breakthroughs in AI and help both companies commercialize advanced technologies.
OpenAI is ranked by AI researchers as one of the top three AI labs worldwide, and the company has developed game-playing AI software that can beat humans at video games such as Dota 2. Although, it's arguably received more attention for its AI text generator GPT-3 and its quirky AI image generator Dall-E.