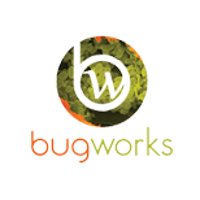 13 August 2018, India:
Biopharma startup Bugworks Research has raised ₹62 crore in Series A round of funding. The funding round was led by University of Tokyo Edge Capital (UTEC).
South Africa-based Acquipharma Holdings, 3one4 Capital and angels including Marcus Schabacker, former chief strategic officer of Baxter Healthcare, and Shrikumar Suryanarayan, former head of research and development at Biocon also participated in the funding round.
As a part of deal, Dr Atsushi Usami, Partner at UTEC will join the Board of Directors of Bugworks.
The startup will use the fresh capital to deepen its clinical trials.
Dr Anand Anandkumar, CEO of Bugworks said, "This financing is yet another strong endorsement for our team and technology, as we bring reputed global investors on board to aid our mission of defeating 'superbug' infections."
Dr Anand Anandkumar added, "The money will allow us to take one asset to clinical trials and one more backup asset through the pre-clinical pipeline."
Dr Atsushi Usami, Partner at UTEC said, "The rise of Anti-microbial Resistance (AMR) is an urgent global issue that needs to be tackled on war footing. Bugworks addresses the AMR crisis by creating a new class of antibiotics targeting all known classes of multi-drug resistant bacteria. We would like to promote collaborative developments through strong relationship between Bugworks, and the Japan Bio Ecosystem for driving global innovation in this field."
Kevin Outterson, Executive Director of CARB-Xs aid, "CARB-X funds the best science around the world to address drug resistance. We are pleased to see this Series A investment following the CARB-X award."
CARB-X has awarded Bugworks up to $6.2 million to support the project.
(Image – PitchBook)
Comments
comments