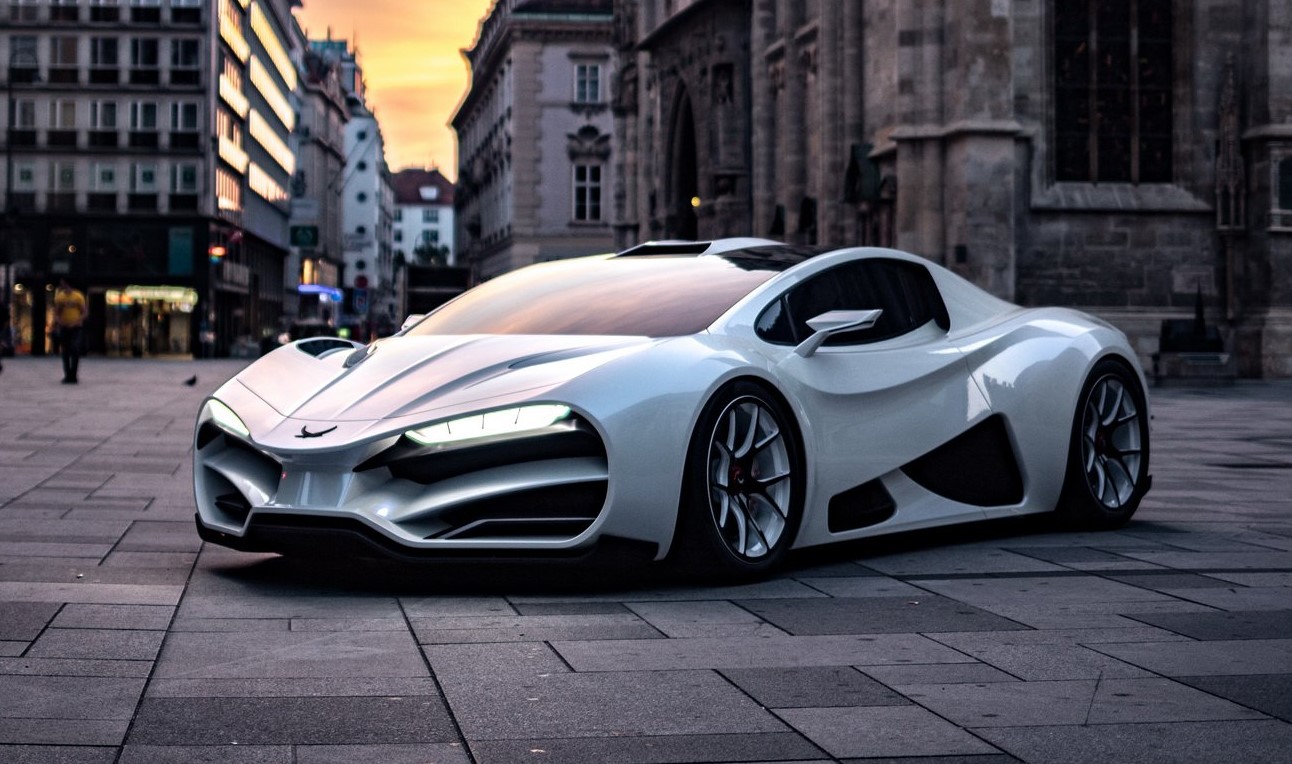 With a very small number of people capable of enjoying ownership, the hypercar market is relatively small and crowded already. Now, we have one more player attempting to try their hands into this billionaire boys' favourite toy market. Austria's car company called Milan Automotive has unveiled a 1307 HP hypercar called 'Red' to have some share from the plates of the big names like Bugatti and Koenigsegg.
The Red is powered by a quad-turbo 6.2-liter V8 engine that makes a roaring 1,306hp and 1,400Nm of torque. A dual-clutch seven-speed automatic gearbox transfers this massive torque to the rear wheels. 
When all this power comes to the action you can only expect extraordinary performance on the road. The Milan Red sprints from 0-100km/h in just 2.47 seconds, and touches 200km/h in 5.46 seconds, which is pretty much similar to the mighty Bugatti Chiron. The top speed of the Milan Red is "way beyond 400km/h" claims the company.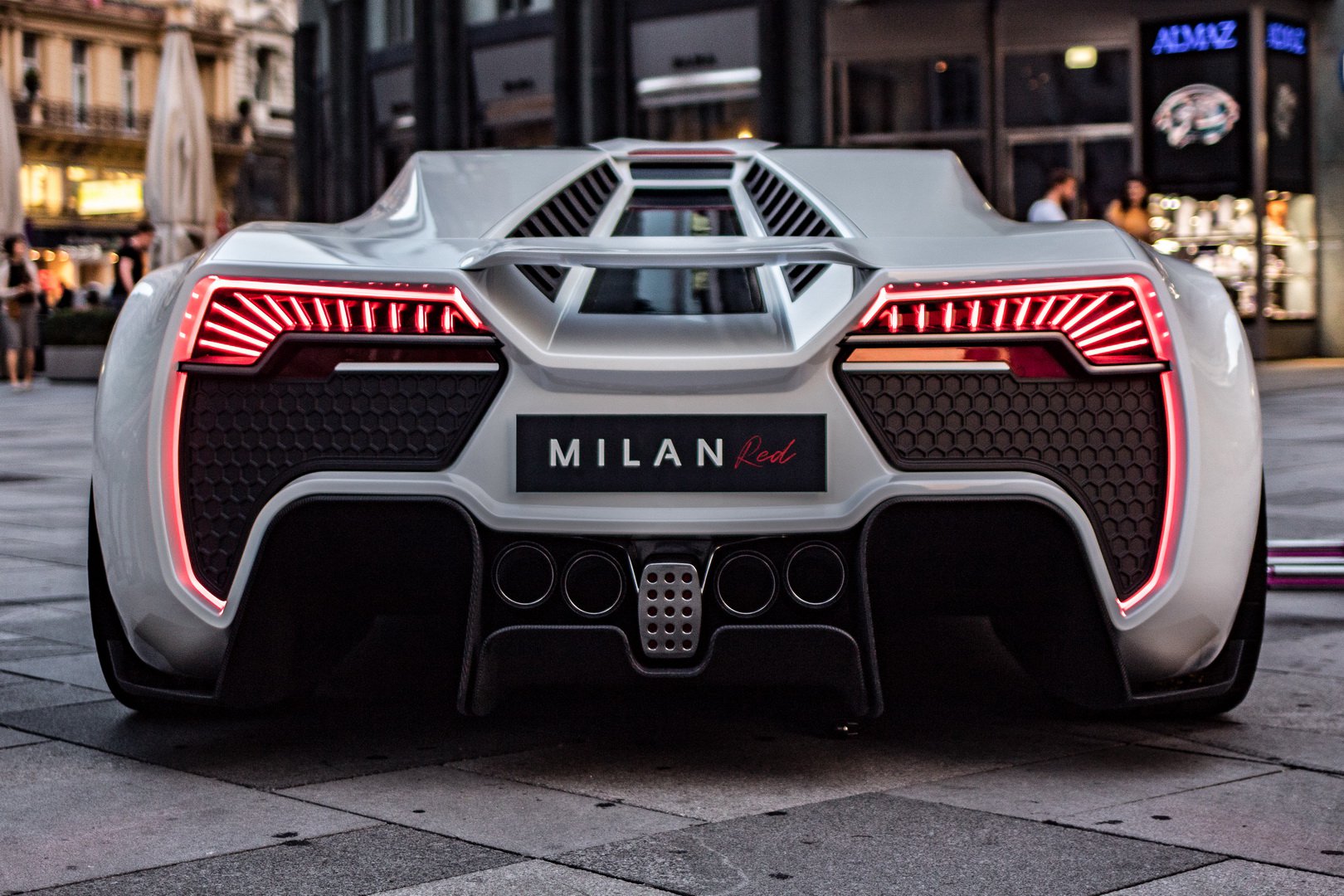 Like all the other hypercars, Milan Red has also been kept on a strict diet to keep the weight limited to 1300kg. Such a low weight is achieved because of the entire long-bearing structure being carbon fiber. In addition to that, the suspension wishbones are also made out of carbon, which is a first for a road-going vehicle.
The Milan Red will be limited to only 99 units out of which 18 are already spoken for at a price tag of around 2 million euros ($2.3 million) each.
Comments
comments