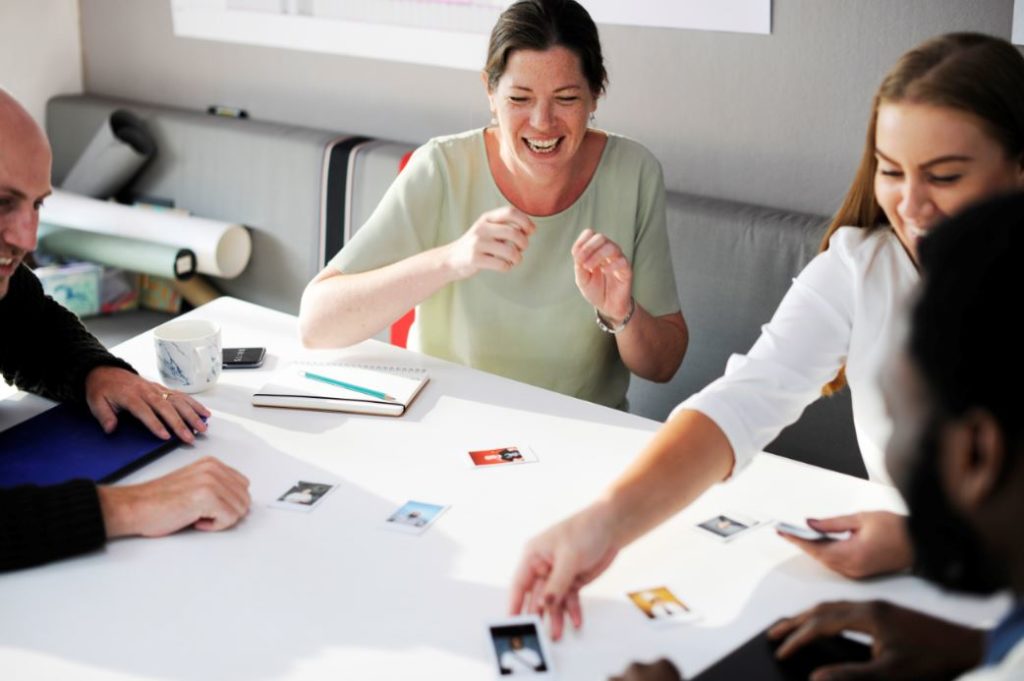 Diversity and Inclusion (D&I) in organization is one of the hottest topics in the world right now and it is interpreted differently in different institutions.
In general, organisations with a working practice have worked hard to embrace diversity within their workplaces and create an environment where everyone, regardless of gender, sexual orientation, cultural background or disability, can flourish and succeed.
Organizational leaders play an important role in setting the tone for the shift towards increased diversity and inclusiveness in an organization.
"Apart from the leaders leading walking the talk, the organization should embrace it in the various layers within which it operates. Overall set-up of the business units should try to make more business imperative and understanding and this is where we can bring the cultural change" says Deepa Narasimhan, Head Diversity & Inclusion, DellEMC India.
A framework of policy around diversity and inclusion is one of the first steps to begin with, but very often these issues involves changes in the attitudes rather than policy changes.
Unconscious bias during hiring in major organizations across the globe including companies like Google, Bank of America and BBC are particular examples of the depth of the issue.
A 2016 study by The Economist found that the majority of its survey respondents believe diversity and inclusion promote better talent management (71 percent), employee satisfaction  (64 percent), collaboration (57 percent) and corporate reputation (57 percent).
"It is important to break traditional stereotypes and provide everyone with the equal opportunity for success in business. When an organization considers diversity and inclusion as its responsibility, it has a better chance to retain the best talent and achieve sustainable growth. Therefore, it is becoming a strategic priority for companies to involve a diverse workforce to be a frontrunner in an ever-evolving marketplace" points out Sarv Saravanan Senior Vice President & General Manager, Dell EMC COE
At this juncture it is important to realize that an inclusive workforce not only improves the organizational benefits in terms of market positioning, but also creates a culture of celebrating differences that promotes healthy competition and helps the world view you in a different light altogether.
"We, at Dell, consider diversity and inclusion a social as well as a business imperative and thus focus on consciously providing growth prospects to all employees irrespective of their gender, caste, physical ability and other backgrounds" he adds.
The ideal scenario is to create a workplace culture that 'works for everyone' where everyone is empowered in discussions and feel they have impacted the outcomes without enforcing reservation policies.
"Inclusivity can be imbibed in culture without bringing in the reservation mindset by focusing on the business angle associated with it and by providing equal playfield for all the employees irrespective of gender and special ability. When organizations take into account what the employee brings to the table (it can be business impact/work performance) there is no need for the reservation mindset" adds Deepa.
While organizations have worked hard on ensuring that they have a diverse workforce by forming teams of different origins, creating an inclusive environment which creates an atmosphere where all the members of a team feel valued, respected and given access to the same opportunities is a challenge.
83% of millennials are more likely to actively engage with an organisation they feel fosters an inclusive culture, compared to only 60% who perceive their culture as non-inclusive. according to a Deloitte/BJKLI study in 2015.
"Organizations play a crucial role when it comes to bringing about behavioral change in employees. Employees are ultimately a product of the organization's context hence the organization conditions their experiences as well as decisions making" states Veda Srinivasan, Director, Talent & Culture, Center of Excellence, Dell EMC India.
This is also the time for the organization to ensure that its excellence lies not only in staying relevant during the rapid transformation, but also creating a culture of excellence in its employees for the changes in the workplace.
While there is no debate on the organization's role in ensuring that diversity and inclusion is one of its core responsibilities, it is important for employees to realize that the success of an inclusive environment lies in both top-down and bottom-up approach.
In order to promote "excellence" in the mindset of employees, Vinita Gera, General Manager of India, Center of Excellence says, "Reskilling and Upskilling is the ONLY way forward to stay relevant and top of the game. We, at Dell EMC are constantly driving innovation within and outside-in as a culture through several focused programs & initiatives."
It is obvious that workplace inclusivity can bring about a positive change in the mindset of an employee. Helping employees understand how their words and actions impacts the entire work culture of the organization will prove to be worthy from a business point of view as well.
While there are researchers working on quantifying the business value of inclusivity, we have seen D&I becoming an integral part of organizations' DNA when it comes to its employees.
Speaking regarding the DNA of an organization in treating employees of all nature equal and fair, Srikripa Srinivasan, Senior Director, Finance & Operations, Dell EMC India, states, "to Dell this is no lip service, this is the DNA. It's not a number game, we are committed to an evolved work force which genuinely strives to fairness and equality. We keep having programs to drive this behavior in mind and spirit."
The topic of Diversity and Inclusion will not only be a key priority for the HR teams in the coming years, but for leaders across teams and organizations holistically in the coming years.
To dive deeper into how diversity and inclusion is transforming organizational workforce, we will publish a series of interviews with the leadership team at Dell EMC India in the coming weeks.
Also Read: How to Transition to the Future of Performance Management