On November 17th 2015, a new chapter in the history of ecommerce industry began. Magento 2 was released to the public after a long heist of beta releases. The second version of Magento is definitely a welcome sign for online retailers who want to put technology to the best use to scale their businesses. Combine that with the best hosting for magento and you are one step closer to making your store a hit.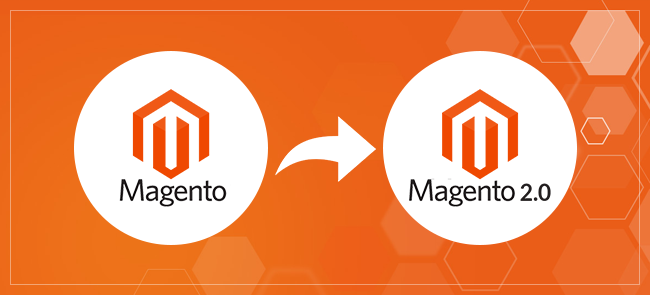 What was wrong with Magento 1?
Nothing. Just that like everything great that becomes ordinary beyond a time, Magento 1 became slightly obsolete. It was insufficient to meet the demands of present day digitally savvy online shoppers. And hence, the people at the California HQ decided to launch Magento 2 that will eliminate the drawbacks of Magento 1.
Drawbacks that undermined the potential of Magento 1
Zend framework programming did not aid swift processing speeds
Advanced customizations were off-limits for novice users (admins)
Platform sharing was restricted which made things difficult for small enterprises working on a shoestring budget
Occupied large volumes of internal memory
How better does Magento 2 fare compared to its predecessor?
The very aim of Magento 2 is put to rest the shortcomings of its predecessor and to deliver a refreshing and powerful ecommerce experience. Magento 2 continues to live on the legacy of open-source programming which will definitely make coding and management a cake walk for developers and admins.
Magento 2 and its long list of utilitarian features
Magento 2 is packed with stellar features for all: customers and sellers.
For Customers
A walk-through checkout process
In Magento 2, the checkout process is further streamlined to ask little information from the customers. Credit/Debit card numbers are automatically picked up based on the number of digits on the first block of the card number. Further, Magento 2 comes out of the box with payment integrations for popular payment gateways like PayPal. Authorize.net, Braintree, etc. which will turn any online store into a complete global retail outlet.
Faster page loading speeds
Magento 2 is estimated to have 20% faster page loading speed compared to Magento 1. With default plugins becoming integrated, even with third party extensions an online store running on Magento 2 will be able to enjoy a blazing fast loading speed that will delight customers with a smoothly flowing shopping experience.
Refreshing shopping experience
Magento 2 has undergone serious process re-engineering to become a far more refined and retoned eCommerce platform that can transact orders quicker than ever before. Redundant steps have been eradicated in several stages of an order to help customers get things done with lesser number of clicks/taps.
For Admins
An all knowing control panel
Admin panel gets a revamp to display more information at the fingertips of admins. The touch-panel interface will enable tracking sales on the go, monitor critical metrics, quickly import or export product attributes without breaking a sweat.
Superior scalability and performance
Varnish caching, optimized images and codes all make Magento 2 quickly scalable and agile performance. The new and improved file structure also makes it easy for developers to scale both standalone and cluster databases without much complications.
Simplified maintenance and upgrades
Admins will have more time to focus on matters of more importance as maintenance and upgrades will require less manual intervention. The maintenance routines have been toned to a bare minimum to facilitate productive work for admins.
In a Nutshell
Magento 2 is a refurbished eCommerce platform for online retailers who want to scale their e-retail business to higher grounds. It is armed with features that will entice customers, put admins in a better position to track business metrics. Add to the 360-degree compatibility with third party integrations and extensions which Magento 2 nothing but the very best option to build a y-gen online store.
5 Magento 2 extensions that are powering the dreams of the global eCommerce industry
Custom eCommerce development has become more of a second choice for online retailers as open-source eCommerce platforms like Magento 2 are offering even powerful features that help sell easily. Here are some such Magento 2 multi vendor marketplace extensions that are fulfilling the dreams of the global eCommerce industry.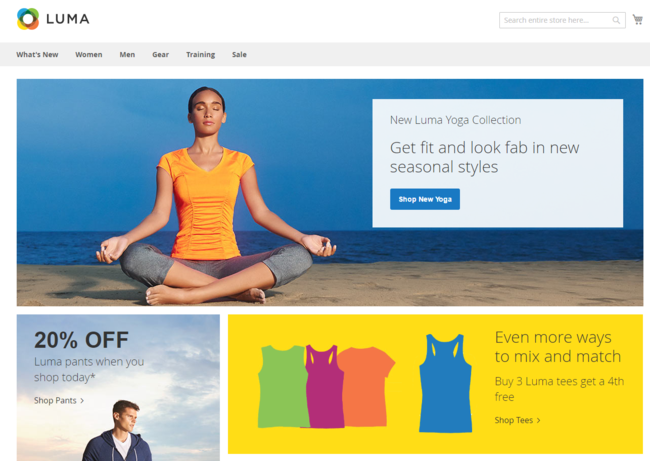 Apptha – Magento 2 Marketplace extension
Apptha's Magento 2 multi vendor marketplace remained a top seller in Magento 1 extensions list too. It is a perfect extension to build a complete online store like ebay, etsy, Amazon, Flikpart, etc. The Magento 2 version comes admin and customer friendly features like seller creation and moderation, seller order management, social logins, user reviews and ratings, seller store pages, etc. Apptha Magento 2 Marketplace also comes with custom product attributes, vendor specific URLs, customizable seller profiles and much more.
Webkul – Marketplace extension Magento 2
Webkul's Magento 2 marketplace extension is a perfect choice for online retailers to build their own eCommerce stores enriched with sales boosting features. The extension can create fully mobile responsive online stores that can also be customized completely as desired by the admin. RTL support, easy upgrades, etc. are the other notable features of the extension.
Magenest – Multi Vendor Extension
Magenest's multi vendor extension is a perfect way to create a complete online store that boasts of admin friendly features like separate commission calculation rate for sellers, single interface admin panel, social network integrated user reviews and ratings system.
Unirgy's uMarketplace Suite – Magento 2 Marketplace Extension
Unirgy's uMarketplace Suite in Magento 2 has a long list of eCommerce features like logistic management, vendor management, PIM, etc. The extension also renders admins with several features like analytic reports on sales, commission calculations, best selling products and much more.
MageArray – Multi Vendor Marketplace
MageArray's Magento multi vendor marketplace can turn any ordinary online store into a multi vendor marketplace with a wide variety of buying and selling going on. It provides admins with elaborate eCommerce features like store management, vendor management, admin moderation for sellers, commission calculation, social logins and much more.
With the global eCommerce scene showing no sign of decline, it is high time for online retailers to upgrade to Magento 2 to power their online stores with explosive growth.
(Disclaimer: This is a guest post submitted on Techstory by the mentioned authors. All the contents  in the article have been provided to Techstory by the authors of the article. Techstory is not responsible or liable for any content in this article)
About The Author: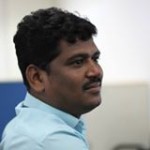 Alex Sam is a voracious reader and loves to chew updates on upcoming web trends and technologies, especially in ecommerce.
He is interested in sharing new found ideas and artifacts on web strategies through blogs