In April, a troubling situation unfolded for Byju Raveendran, the founder of the renowned ed-tech startup Byju's. During a raid on the company's Bengaluru offices, a probe agency raised concerns about possible foreign exchange violations, leaving Raveendran visibly shaken and in tears. Meanwhile, thousands of miles away at his Dubai condo, Byju Raveendran, who also serves as the company's CEO, grappled with the crisis. He paced anxiously, sipping black coffee, and took calls from concerned top investors. The planned $1 billion equity fundraising from Middle Eastern investors was hanging in uncertainty, adding to Raveendran's distress. People who participated in these calls reported that he emotionally defended his company's actions.
Byju faced a series of challenges, as the once high-flying tutoring startup failed to submit its financial accounts on time and even missed an interest payment on its term loan. This triggered a legal dispute with its creditors and drew lawsuits from several US-based investors, who accused the company of concealing significant funds.
In these trying times, Byju Raveendran and his company were navigating through a difficult period, with the future hanging in the balance and the reputation of the ed-tech giant at stake.
Yesterday, Byju faced mounting trouble as its investor, Prosus NV, expressed concerns about its reporting and governance structure, stating that it had not kept pace with its substantial growth. The Dutch-listed firm also pointed out that Byju's consistently ignored the advice it offered.
Byju's Rapid Rise in the Ed-Tech Market
Prosus NV had significantly reduced Byju's valuation from $22 billion to $5.1 billion earlier this year. The inspiring journey of Byju Raveendran, from a private tutor to leading a $22 billion company, has attracted global investors like Sequoia Capital, Blackstone Inc., and Mark Zuckerberg's foundation. Byju dominated most of the ed-tech market during the Covid pandemic.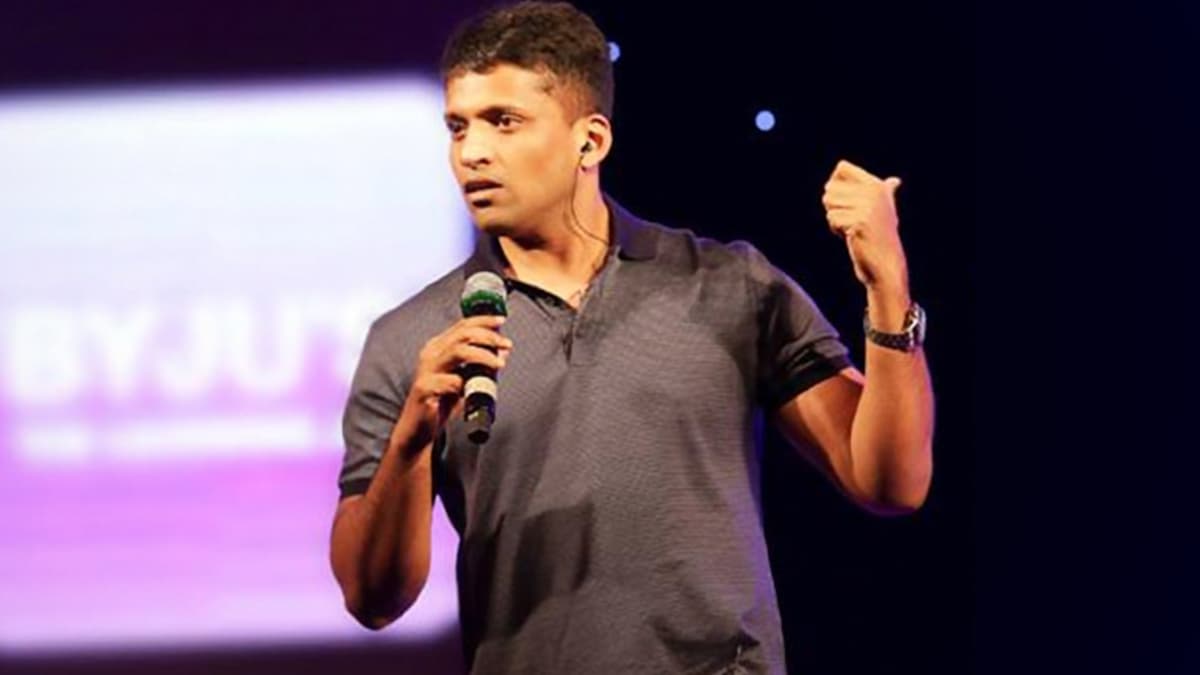 After classrooms resumed operations, concerns about Byju's financial situation impacted the company's reputation. Investors questioned Raveendran's decision to postpone hiring a chief financial officer for an extended period and his rapid acquisition of numerous companies worldwide. This fast-paced expansion led to the departure or termination of many employees, as well as the resignation of board members. Moreover, as reported by Bloomberg, several teaching centres witnessed a significant decline in attendance.
Raveendran's journey started in a small village in Kerala, where his father taught physics, and his mother taught maths at the local school. After completing his schooling, he pursued engineering. Raveendran later began coaching students at a college in Bengaluru, and his classes became increasingly popular, with enrollment doubling weekly. Eventually, he moved the courses to a sports stadium to accommodate thousands of students. His innovative teaching methods were particularly noteworthy in India, where good instructors were scarce, and traditional methodologies prevailed.
Challenges Amidst Covid Restrictions and Financial Priorities
Recognizing the potential in his top-performing students, Raveendran recruited them to teach alongside him and subsequently established 41 coaching centres. In 2011, he officially registered the parent company of Byju as "Think and Learn Pvt Ltd," co-founded with Divya Gokulnath, a former student and biotech engineer who later became his spouse.
In 2015, Raveendran took his business to the digital realm by launching a self-learning app primarily focused on math, science, and English for primary school students. Reflecting on his journey, he shared in a 2017 interview with Bloomberg News, "I've always enjoyed learning things on my own and also taught myself to hack exams, so it was easy to tutor others."
During the late 2010s, there was a significant surge in tech spending, and this trend attracted many investors eager to support Byju, a prominent ed-tech company founded by Raveendran. Among its early backers was Ranjan Pai, who heads one of the nation's largest healthcare and education empires. Sequoia Capital also joined as an investor in 2015, contributing 4.8 billion rupees ($58 million) to the company.
With ample capital, Raveendran expanded Byju's by acquiring more than a dozen educational companies in India and abroad. However, by mid-2022, problems began to emerge. Some employees started questioning Raveendran's business decisions, especially during the challenging times caused by the Covid restrictions, where he aimed to raise more equity instead of focusing on conserving cash and achieving profitability.
Byju's Faces Mounting Challenges and Investor Reactions
Troubles escalated further when Indian authorities raised concerns about Byju's inability to close its financial accounts for the fiscal year ending in March 2021. The enforcement directorate of India summoned company officials to investigate possible money laundering and forex violations. After a considerable delay, Byju's finally released its audited statements, revealing losses of 45.7 billion rupees, a staggering 13-fold increase from the previous year.
These financial difficulties alarmed investors, leading some creditors like Blackstone to offload their holdings in the company. Moreover, in June, Byju's missed a $40 million interest payment and filed a lawsuit in New York, accusing lenders of "bad-faith negotiating."
The situation worsened when representatives from three major investors – Peak XV, Prosus, and the Chan Zuckerberg Initiative – decided to resign from Byju's board. Deloitte Haskins & Sells also stepped down as Byju's auditor, citing concerns over the company's financial records.
Despite these rocky months, optimistic voices remain among bullish investors on Byju. They point to the company's substantial assets, including an impressive customer base of 150 million users. Recently, the steering committee of lenders provided some relief by agreeing to amend a $1.2 billion term loan with Byju's by August 3, 2023. This development could potentially help the company stabilize its financial situation.