Byju's, a well-known edtech company in India, has announced the appointment of Arjun Mohan as the new CEO of its India business, taking the place of Mrinal Mohit. This decision comes at a critical time for Byju's as the business struggles to preserve its position as a global leader in the edtech industry while dealing with operational and financial challenges.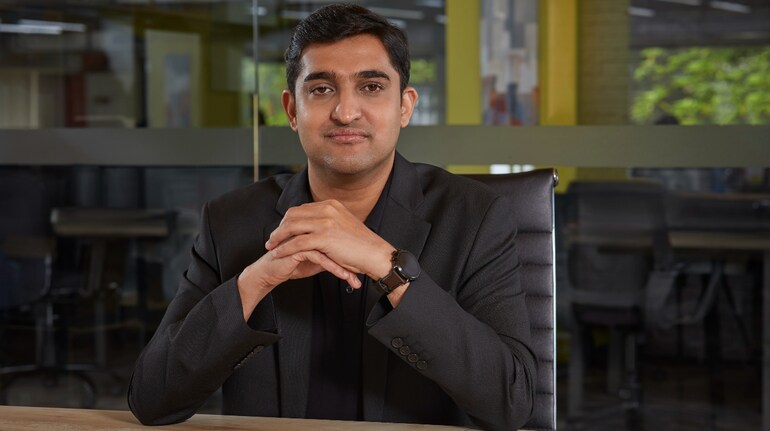 Credits: Money Control
Leadership Change at Byju's
Byju's India operations will be led by Arjun Mohan, a seasoned employee of the business. This change in command is noteworthy, particularly in light of Mrinal Mohit's resignation. He had been in charge of Byju's operations in India since May of the previous year. The company's official statement on September 20 said that Mr. Mohit's departure was due to personal goals.
The co-founder and CEO of Byju's, Byju Raveendran, had moved his attention last year to the company's global operations. Arjun Mohan's decision to rejoin Byju's is considered as evidence of his commitment to the organization's goals and the enormous prospects that lie ahead. In order to help the business come around and increase its global edtech presence, Raveendran expressed faith in Mohan's competence.
Arjun Mohan's Remarkable Journey
Throughout Arjun Mohan's tenure at Byju's, he has demonstrated commitment and adaptability. Prior to temporarily departing the company in 2020 to become CEO of Ronnie Screwvala's upskilling unicorn, upGrad, he was Byju's Chief Business Officer. He returned to Byju's in July to oversee its foreign operations, albeit the business had not yet made a formal announcement of his return.
Given his expertise with the business's operations and expansion ambitions, Mohan's return to Byju's is a calculated strategic move. His managerial abilities and business expertise will be crucial in helping Byju's overcome its current difficulties.
Mrinal Mohit: A Decade-Long Journey
A founder member of Byju's, Mrinal Mohit, has contributed significantly to the business for more than ten years. Mohit began his career at Byju's as the head of business development after graduating from Manipal Institute of Technology. He progressed up the corporate ladder over time, eventually becoming Byju's COO in June 2016.
In a statement, Byju Raveendran thanked Mohit for his significant contributions to the company and bade him a kind farewell. Byju's has grown and changed under Mohit's leadership, and his departure symbolizes the end of an era for the business.
Challenges and Strategic Moves
Mrinal Mohit's exit occurs just as Byju's is going through a difficult time. The business is faced with a number of difficulties, including ones involving employees, regulators, and lenders. Byju's recently agreed to return a $1.2 billion disputed loan to its term loan B lenders, a large financial commitment that increases the company's financial strains.
Byju's is currently conducting a comprehensive evaluation of its assets to solve these issues. Two significant subsidiaries, Great Learning and Epic, have been placed up for sale as part of this process. Byju's willingness to reduce its operations and redirect its resources to meet its financial obligations and foster future growth is demonstrated by this strategic evaluation.
The Impact of the Leadership Change
The appointment of Arjun Mohan as CEO of Byju's India business carries several potential impacts:
Stability and Expertise: Arjun Mohan's return brings stability to Byju's leadership team, given his prior experience within the company. His expertise in the edtech sector can help Byju's address operational challenges more effectively.
Strategic Direction: With Mrinal Mohit's departure, Byju's may shift its strategic priorities. The decision to review and potentially divest certain assets reflects the company's commitment to maintaining financial health.
International Expansion: Byju Raveendran's shift towards international operations indicates the company's global ambitions. Arjun Mohan's leadership in the Indian market could free up Raveendran to focus on Byju's expansion into new territories.
Investor Confidence: The leadership change, combined with the company's commitment to repaying its loans and streamlining operations, could boost investor confidence in Byju's long-term prospects.
Conclusion
Byju's seeks to navigate its current difficulties while preserving its position as a worldwide leader in edtech by promoting Arjun Mohan to the post of CEO of its India company. Mrinal Mohit's resignation, which signals the end of an era and emphasizes the company's dedication to adapting and evolving in a dynamic educational technology ecosystem, was a longtime member of Byju's founding team. Industry players and investors alike will be closely watching Byju's strategic decisions as it continues to mold the future of edtech.