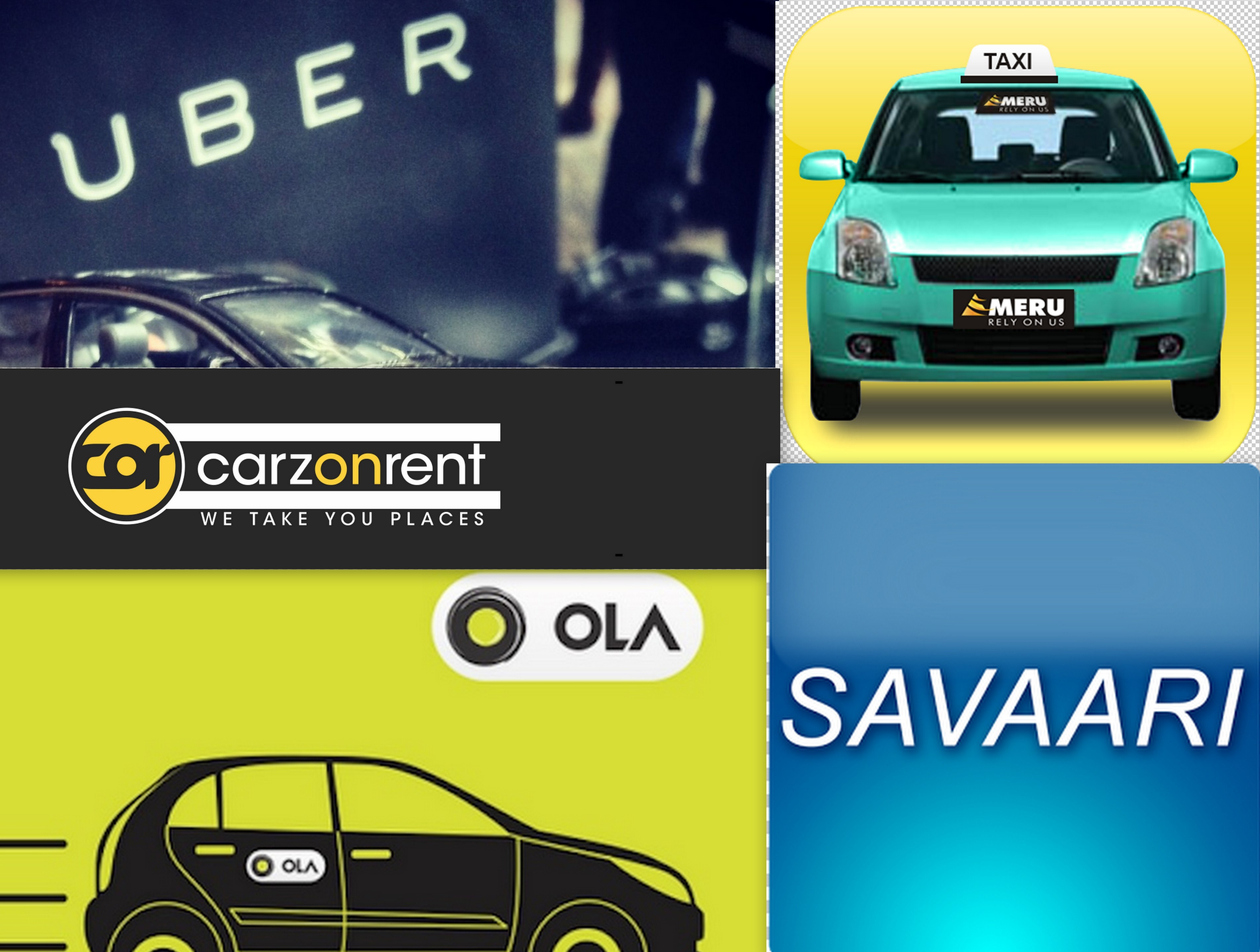 Indian cab startups are on the rise, with Ola leading the pack. In the company of rising cab services like Meru and Carzonrent, who create new flow every day to keep their service alive, new startups now face a huge competition and the cab industry is getting crowded by day.
Here is a detailed analysis of some of the top cab services active in India, with their respective figures.
Ola Cabs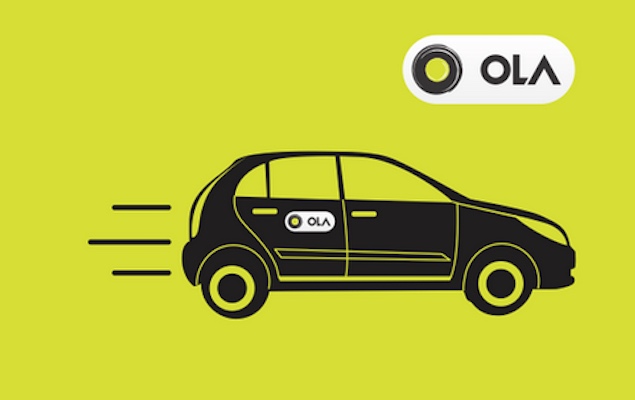 OlaCabs is an online cab aggregator based out of Bengaluru and among the fastest growing taxi hiring firms. Taxi booking facility can be availed through app, website or through calls. It was founded on 3rd December 2010 by Bhavish Aggarwal (CEO) and Ankit Bhati. By 2014, the company has expanded to a network of more than 18,000 cars across more than 65 cities. Today, Ola has more than 1,50,000 plus cabs registered on its platform and is present in more than 100 cities across the country . It claims to clock an average of more than 150,000 bookings per day and commands 60 percent of the market share in India.
It raised $330k in its initial round of funding on April 21, 2011. The company received Series A funding of $5 million from Tiger Global Management; Series B funding of USD 20 million from Matrix Partners and Tiger Global; Series C funding of $41.5 million from Steadview Capital, Sequoia Capital and its existing investors. In Series D round of funding on Oct 25, 2014, it raised $210 million from SoftBank Internet and Media Inc. and its existing investors.
On April 9, 2015, OLACabs raised $315 million in series G funding from ABG Capital, Accel Partners, Mauritius Investments, Tiger Global Management & two other investors. The newest funding rounds have been led by DST Global which has pumped about $40mn in Olacabs at a valuation of $3.5bn. OlaCabs bought TaxiForSure on 1st March 2015 for about $200 million.
Ola leads the cab industry in India. Rising from the bottom since 2010, it acquired funding successively in the past 6 years and now are the biggest cab service providers in India.
Uber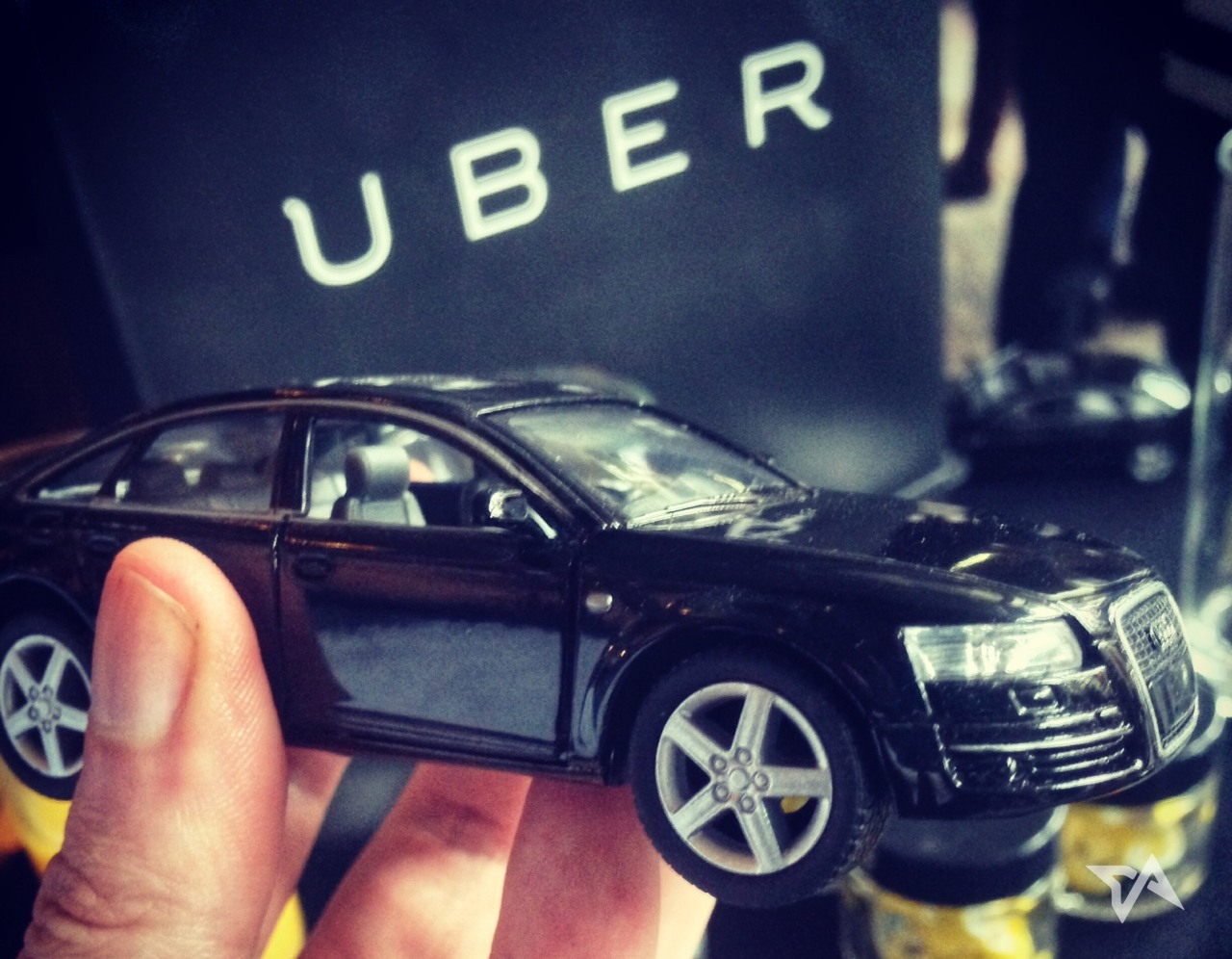 Uber is an American international company headquartered in San Francisco, California. It develops, markets and operates the mobile-app-based transportation network also called Uber. The Uber app allows consumers to submit a trip request, which is routed to crowd-sourced taxi drivers. Uber was founded as "UberCab" by Travis Kalanick and Garrett Camp in 2009 and the app was released the following June. Beginning in 2012, Uber expanded internationally. In 2014, it experimented with carpooling features and made other updates. It continuously raised additional funding, reaching $2.8 billion in total funding by 2015. It is estimated that Uber will generate 10 billion dollars in revenue by the end of 2015.
The company received venture funding in late 2010 from First Round Capital and a group of super angel investors in Silicon Valley that included Chris Sacca. In early 2011, Uber raised more than US$11.5 million in Series A funding led by Benchmark Capital. In late 2011, Uber raised an additional $32 million in funding from several investors, including Goldman Sachs, Menlo Ventures, and Bezos Expeditions, bringing its total funding to $49.5 million. Google Ventures invested $258 million in 2013. In December 2014, some successful investors the names of which Uber did not disclose, participated in a competitive bidding process that lasted several weeks, and their investments meant that Uber was worth US$41 billion.
The market is vast, but competition is fierce. Uber heads on with Ola and some other cab aggregators, and being worldwide, profits more than them. Though in India, it is still struggling to clinch the peak.
There are huge speculations about an impending Uber IPO. the company is expected to be valued at $41 billion.This will make Uber the most valued startup ever.
Uber has also been embroiled in a number of controversies due to flak from an executive's inappropriate comments about women journalists and its questionable oversight of drivers.
Meru Cabs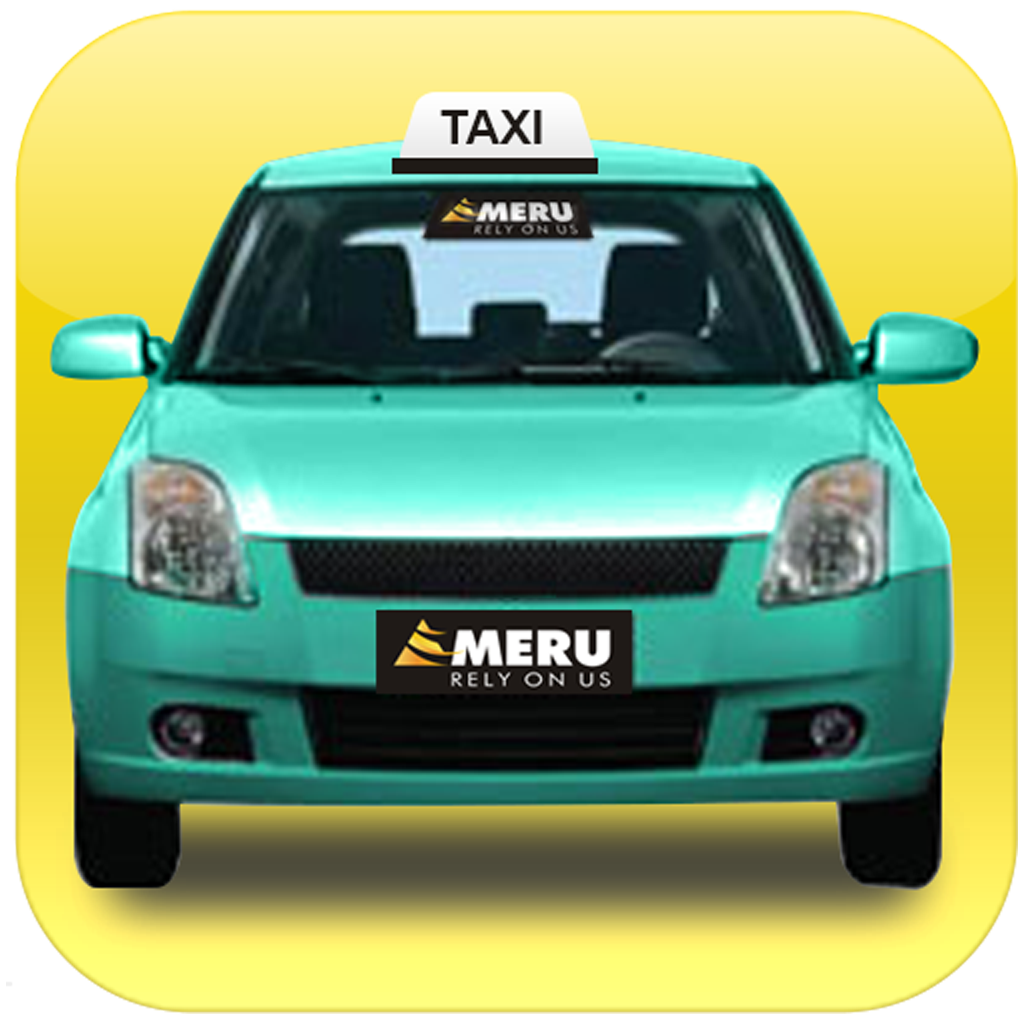 Meru Cabs is a taxi aggregator company based in Mumbai, India. It provides cab booking facilities through calls, website or through their mobile application and payment through cash, card or wallet christened Cab Wallet. Meru Cabs integrated their cab service with Google Now which will send passengers remainders for cab pickups, alerting them if they wish to book a cab based on their location and other information through Now Cards within the Google app.
Meru cabs was founded by Neeraj Gupta in Mumbai on April 2007 and with the help of India Value Fund (IVF), which is a private equity fund that took an equity stake in the company raising funding over US $ 1.4 Billion. April 2015, Meru cabs received fresh funds of $50 million (Rs 300 crore) from existing investor India Value Fund Advisors. Another $100 million (Rs 600 crore ) is expected by the end of this month. Siddhartha Pahwa, chief executive, has confirmed the development.
Carzonrent

Carzonrent (India) Private Limited (CIPL) is an Indian car rental company with its headquarters in New Delhi, India. Carzonrent operates a fleet of over 6500 cars in India covering New Delhi, Mumbai, Bangalore, Hyderabad, Ahmedabad, Chennai, Gurgaon, Jaipur, Kolkata, Noida, Pune, Ghaziabad and Faridabad.
The company was founded by Rajeev K. Vij in year 2000 and caters to over 6,000,000 customers annually. Offering a fleet of cars from brands such as Toyota, Mahindra, Hyundai, Ford and Maruti, the company provides corporate and personal car leasing and rental services 24X7. EasyCabs and COR- Car Rentals are also radio taxi service units from Carzonrent. The company offers a variety of rental services, including car leasing facilities for major cities throughout the country. Corporate leasing program is also available, along with airport transportation services. Apart from outstation and local car rental services, the company also provides self-drive services, called MYLES along with EasyCabs- Radio taxi services and international services through tie ups with other countries.
In 2005, Carzonrent India first received Rs 6 crore from SIDBI Ventures, for a 10% stake. In 2006, Sequoia Capital invested $6 million into Carzonrent for a little less than 20% stake, which has fallen further this week. BTS India's portfolio comprises of Caravel Logistics Private Ltd., Mantri Metallics Private Ltd., Microqual Techno Private Ltd., Parabolic Drugs Ltd., QAI India Ltd., Reliable Autotech Private Ltd. and Sai Sudhir Infrastructures Ltd, and invested Rs.36 crore, a part of the Rs.100 crore deal made during Jan 2011.
Carzonrent being one of the oldest cab startups in India has good amount of experience and hence in the race to become the lead.
Savaari car rentals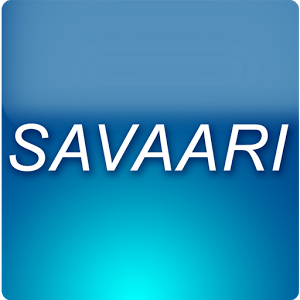 Savaari Car Rentals is an online cab booking aggregator that aims to provide affordable and safe taxi services to travelers. With operations across 60 cities in India, Savaari is uniquely placed as the largest car rental company in terms of geographical reach. Savaari provides competitive Airport transfers which includes toll, parking and waiting charges, cabs for outstation travel as well as intra-city local cabs.
Travelers can opt for various taxi booking packages like 4 Hr/40 kilometres and 8 Hr/80 Kilometers for local travel. Do look for special packages that we have to offer in select cities like Bangalore where you can travel unlimited kilometres for 8Hrs/10 Hrs without any restriction on the kilometres travelled. The unlimited travel km package can be booked for airport pickups in Bangalore.
Savaari was founded in 2006 to fill the gap where you can get quality car rental services at nominal rates irrespective of which city in India you want to hire car rental services, thus ensuring that you get the best value for your money at all times. In the past 5 years, they have been able to prove their business and service model and currently, they are providing quality car rental services at nominal rates in 53 cities across India.
The car rental market in India is expected to be Rs.12,500 crores. It has grown pretty much at 15% in the past few years except for 2008 and 2009 when it grew less because of the economic slowdown. It is expected to grow at the same rate in coming years as well and they expect the market to be around Rs.15,000 crores in 2011. They plan to increase the number of cities where they provide their services and increase the number of local transporters in their existing cities.
Comments
comments