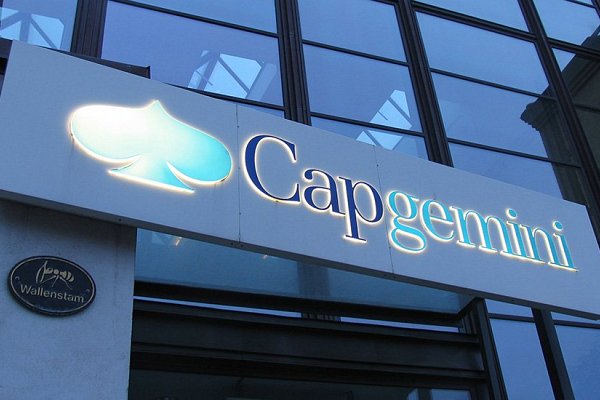 20 September 2017, India:
Capgemini, one of the top consulting and technology services has acquired Lyons Consulting Group, an award-winning digital and global commerce service provider with deep expertise in Salesforce Commerce Cloud.
Founded in 2003, LYONSCG works with a number of leading retail and B2B brands such as GoPro, Titleist/FootJoy, Timex, Charlotte Russe, Vince, and Bayou Steel. Its capabilities include digital strategy, experience design, and eCommerce implementation. With more than 300 people across North America and the UK, LYONSCG is one of the largest independent digital commerce firms.
"LYONSCG creates world-class digital commerce experiences. With their focus on design and innovation, and their passion for nurturing talent and a customer-centric approach, they are a perfect fit with Capgemini," comments John Mullen, Head of Application Services in North America and member of the Group Executive Committee at Capgemini.
"Capgemini is a leading partner of Salesforce and we are thrilled to see them expand their Salesforce Commerce Cloud expertise with the addition of LYONSCG," said Marc Benioff, Chairman and CEO, Salesforce.
Related Read: Paytm all set to Acquire Travel Platform Via.com
Paul Hermelin, Chairman and CEO, Capgemini Group, "After the recent acquisition of Itelios in Europe, Capgemini continues to invest to become a prime partner of Salesforce in e-commerce and to keep our clients at the forefront of their marketplace."
With more than 190,000 people, Capgemini is present in over 40 countries and celebrates its 50th Anniversary year in 2017. A global leader in consulting and technology services, the Group reported 2016 global revenues of EUR 12.5 billion. Together with its clients, Capgemini creates and delivers business, technology and digital solutions that fit their needs, enabling them to achieve innovation and competitiveness. (Image- Letsintern)
Also Read: Minio Raises $20 Million Funding from Multiple Investors
Comments
comments