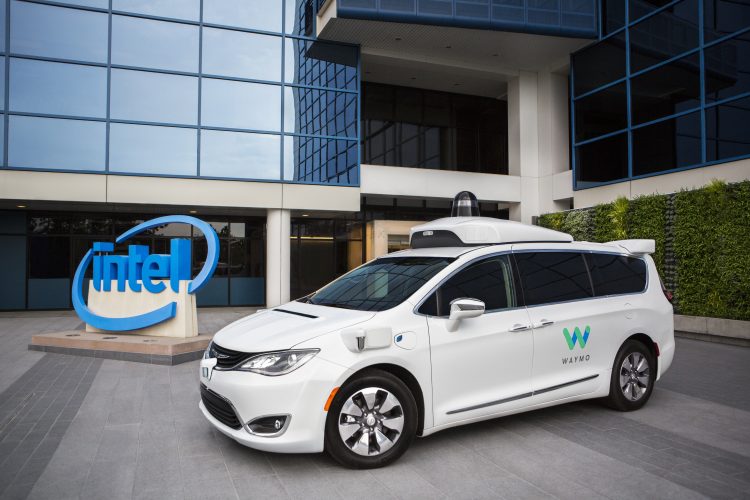 20 September 2017, India:
Intel has announced that it is collaborating with Waymo, the self-driving car division of Google parent company Alphabet, to develop its autonomous vehicle technology.
Nearly 1.3 million people die in road crashes worldwide every year – an average 3,287 deaths a day. Nearly 90 percent of those collisions are caused by human error. Self-driving technology can help prevent these errors by giving autonomous vehicles the capacity to learn from the collective experience of millions of cars – avoiding the mistakes of others and creating a safer driving environment, Intel stated.
Intel Chief Executive Brian Krzanich told Reuters that Intel built "a custom piece of silicon" that fit Waymo's sensor fusion needs and tapped Intel's processing power. "Over time we'll both learn we can bring more of the software … down onto the silicon, because you get performance, cost and power," Krzanich said. "There will be a regular cadence of new innovation and new silicon that comes out. That's really what we both get out of this."
"Given the pace at which autonomous driving is coming to life, I fully expect my children's children will never have to drive a car. That's an astounding thought: Something almost 90 percent of Americans do every day will end within a generation. With so much life-saving potential, it's a rapid transformation that Intel is excited to be at the forefront of along with other industry leaders like Waymo," he further added.
Related Read: The Human Factor, Will Artificial Intelligence Catch Up?
Waymo CEO John Krafcik said fast processing was crucial to the performance of its autonomous vehicles. "Intel's technology supports the advanced processing inside our vehicles, with the ability to manufacture to meet Waymo's needs at scale," Krafcik said in a statement.
Waymo's already using technology developed by Intel in its latest driverless Chrysler Pacifica minivans — from their sensor processing to overall connectivity. Now, they want to make it more official. "By working closely with partners like Intel, Waymo's vehicles will continue to have the advanced processing power required for safe driving wherever they go," Waymo said in a Medium post about the collaboration. (Image- Intel)
Also Read: This Approach Will Make You Selective When Choosing Decisions For Automation