Last month, the former chairman of Nissan, Carlos Ghosn, had brought an action against the company for more than $1 billion in a lawsuit filed in Lebanon concerning his detention in Japan and his 2018 ouster from the car company.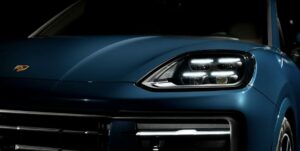 The automaker is a prominent Japanese car brand and the ninth biggest automaker in the world. It recorded a revenue of $75 billion in the last fiscal year. It is in a partnership with French carmarker Renault, which was earlier headed by Ghosn.
On Tuesday, Bloomberg reported the news of the lawsuit, having seen a copy of it, which accuses the Japanese carmaker and two other companies as well as a dozen named individuals of crimes including defamation, slander, libel and fabricating material evidence. It was reported by The Associated Press reported that the lawsuit was filed at Court of Cassation in Lebanon on May 18. According to Judge Sabbouh Suleiman, the case is set to be heard in September.
The news wire mentioned that the lawsuit claims $588 million in lost compensation and also $500 million in tiny measures.
Among the people alleged of crimes in the document comprising various Nissan board members and senior managers, with a manager in the CEO's office who complied to cooperate with Japanese prosecutors to avoid prosecution.
Translated from Arabic to English, the filing states "the serious and sensitive accusations" by Nissan, claiming Ghosn "will suffer from them for the remainder of his life, as they have persistent and lingering impacts, even if based on mere suspicion."
Ghosn, once a tycoon of the global automotive industry, was arrested in Tokyo in late 2018 and charged with financial misconduct. He refuses the charges and said his arrest was part of a plot by Nissan executives to stop a merger of the Renault-Nissan alliance with Italian American auto company Fiat-Chrysler, which has since combined with French carmaker Peugeot rather. The deal would have made the Renault-Nissan alliance the third-biggest carmaker after Volkswagen and Toyota.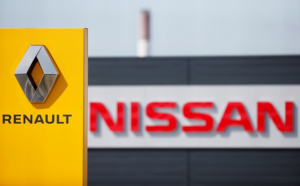 In December 2019, "Ghosn made a dramatic escape from house arrest in Japan, hidden on a private jet to Lebanon, his childhood home where he has citizenship. When he arrived in Lebanon, he decried Japan's justice system as "rigged" and said that he would clear his name. Japanese prosecutors have charged three Americans with helping Ghosn flee Japan."
The businessman, who also occupies Brazilian and French citizenship, had been awaiting trial in Japan on charges of exploitation of trust, false reporting of Nissan's earnings and mismanagement of the company's funds.