On Saturday, Vanderbilt University's Peabody College was blasted in an article by the school newspaper after administrators used OpenAI's chatbot ChatGPT to send out a message on the significance of community after a deadly campus shooting in Michigan.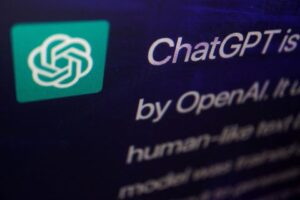 In a February 16 email, the Nashville, Tennessee-based school's Office of Equity, Diversity and Inclusion said that, "creating a safe and inclusive environment is an ongoing process that requires ongoing effort and commitment." A line at the bottom of the five-paragraph email stated that the email had been paraphrased using ChatGPT, an AI text generator.
The email was sent in order to condole a school shooting earlier this week. On Monday night, a gunman killed three people and injured five others at Michigan State University's campus in East Lansing. The suspect was later found dead after apparently taking his own life. According to data from the Gun Violence Archive, there have been 73 mass shootings in the US this year.
A Vanderbilt senior from Michigan, Laith Kayat, was one of the students quoted in the school's newspaper, The Vanderbilt Hustler. "There is a sick and twisted irony to making a computer write your message about community and togetherness because you can't be bothered to reflect on it yourself," Kayat told the paper.
Freshman Martha Chessen took offence at the use of ChatGPT to write an email about gun violence.
She said, "It's almost as if Vanderbilt sent the email merely out of obligation, rather than a genuine care for the needs of its community. I'm disappointed in Vanderbilt's lack of empathy toward those suffering from the tragedy."
The artificial-intelligence research company behind the popular ChatGPT chatbot, OpenAI, has recently come under fire for being biased, inaccurate and showcasing inappropriate behavior.
Vanderbilt didn't respond to an after-hours request for comment.
Police in Mississippi said a man shot and killed a person at a store in the small town of Arkabutla, then went to a nearby house and killed a woman, according to local media. Later it was reported, citing the county sheriff, that the woman was his ex-wife.
Police then tracked down the accused's vehicle to a home later determined to belong to the suspect, and found two more men killed nearby.
The fifth and sixth person, a man and a woman, were found shot and dead in a nearby house, and were probably related to the suspect, who was caught as he tried to flee.
In a tweeted statement, Mississippi Governor Tate Reeves said he had been informed  about the incident. "At this time, we believe he acted alone. His motive is not known," said Reeves.
"Please pray for the victims of this tragic violence and their families at this time."