ON Friday (February 10, 2023), US oil behemoth Chevron Corp, announced that it had finally decided to wind up and sell its assets in Myanmar to Canadian company MTI, in a deal that will mark its withdrawal from the Asian country.
The agreement comes a year after Chevron and several other oil companies agreed upon leaving Myanmar following a military coup in 2021. Since the coup, Chevron has condemned human rights abuses in the country.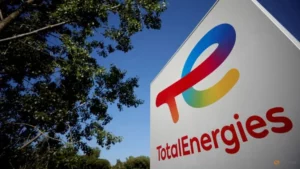 The Ministry of Communication of Myanmar did not immediately respond to a request for comment.
On Friday, the US based oil company said it had agreed to sell its assets in Myanmar for an undisclosed amount its 41.1 per cent interest in the Yadana Project to a subsidiary of MTI. Yadana produces natural gas for domestic use and export to Thailand.
In July 2022, French oil producer TotalEnergies also sold its assets and ended its business in the country. Back then, French company TotalEnergies said that it had definitively withdrawn from Myanmar, where many international companies have raised objections to the Myanmar government after the military seized power in 2021.
"In accordance with the contractual 6-month notice period, this withdrawal becomes effective on this 20 July 2022. This withdrawal was made in compliance with the European sanctions put in place in February 2022," said TotalEnergies.
Since the military staged the coup last year, Myanmar has been in turmoil and has arrested its own civilian leaders including Aung San Suu Kyi. Its economy has also plummeted p since the coup, which halted a decade of political and economic reforms and development.
The oil company's sale to MTI follows a year-long business strategy in which it worked to decrease proceeds from the sale that would end up with the military government. Myanmar' state-controlled oil company MOGE was part of the joint venture.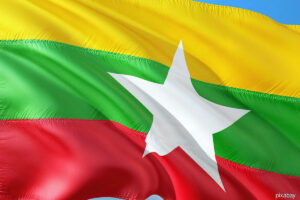 Before putting its Yadana stake for sale, Chevron temporarily increased its participation in the project from 28 per cent to 41 per cent, finding an interest in TotalEnergies.
The strategy was directed to gain greater control over the joint venture, and diminish  what MOGE could make from the transaction or from the asset in the future.
The military government took power in 2021, alleging fraud in a general election won by Nobel laureate Aung San Suu Kyi's party. Ever since the military takeover, the country has witnessed the withdrawal of several multinational companies.