According to numerous persons with insight into the matter who spoke to The New York Times, senior Twitter lawyer Christian Dowell, who was deeply engaged in those FTC discussions, has now left.
Twitter's discussions with the FTC do not look like they are progressing very well after the FTC started a probe into the firm because of privacy concerns. It was reported this week that Elon, the CEO of Twitter, was denied a session with FTC Chair Lina Khan last year.
When Musk gained control of the site in the fall of 2022, Dowell joined the site in 2020 and quickly rose the levels after a number of Twitter's senior attorneys left or have been fired, according to Bloomberg.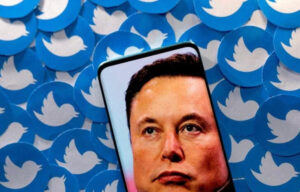 Christian Dowell most recently supervised Twitter's product legal counsel, although he has not yet officially announced his resignation. According to individuals who were interviewed by the Times, in that position, he was "intimately involved" in the FTC negotiations and coordinated Twitter's answers to FTC questions.
Since 2011, whenever the FTC imposed a consent order after deciding that the site had failed to protect user data, it has been in charge of monitoring Twitter's privacy practices.
According to AP Media, the FBI started its current investigation into Twitter's operations after Musk started massive layoffs that appear to raise fresh security problems. According to The Times, the FTC's investigation grew more serious after security experts left Twitter due to worries that Elon might be breaking the agency's privacy order.
If the Times' allegation is true, it's uncertain who will succeed Dowell as Twitter's senior product attorney in charge of the FTC negotiations. The Times said that Musk lately ceased depending on his personal attorney to weigh in at Twitter, but he seems to still take guidance from attorneys at SpaceX, one of his various other firms.
While the FTC remains under investigation, Musk's cutbacks appear to have assumed that Twitter's legal troubles will continue to worsen. Twitter is not only pursuing legal action against the alleged ex-employee who released Twitter source code on Github; it is also currently engaged in personal arbitration with hundreds if not thousands, of former employees who were rejected the chance to participate in a class-action lawsuit over reportedly unpaid severance and loss of wages.
As Germany's federal office of the law, this week opened another inquiry into the service, it looks like Twitter will have to fill Dowell's position quickly. According to Forbes, the German government is looking into Twitter's lack of effectiveness to remove or block unauthorized information from the country and has warned to penalize the company up to 50 million euros if the illegal material is not removed from the site.
According to Forbes, hate speech, personal threats, defamation, and antisemitism are all instances of unlawful activity in Germany. In that article, it was also reported that HateAid and the European Union of Jewish Students were suing Twitter for apparently failing to take down the content that had been reported as antisemitism.