A well-known journalist, Matt Taibbi, who was chosen by the owner of Twitter Elon Musk himself to write parts of the controversial "Twitter Files", announced to resign platform after the microblogging site restricted some links to Substack, which is a rival newsletter and social media platform where he is one of the most famous contributors.
The separation came days after Substack declared to start its own new service called "Substack Notes", which seems to be like the Twitter platform.
"Earlier this afternoon, I learned Substack links were being blocked on Twitter. Since being able to share my articles is a primary reason I use Twitter, I was alarmed and asked what was going on," Taibbi tweeted.
"It turns out Twitter is upset about the new Substack Notes feature, which they see as a hostile rival. When I asked how I was supposed to market my work, I was given the option of posting my articles on Twitter instead of Substack," the former Rolling Stone journalist continued.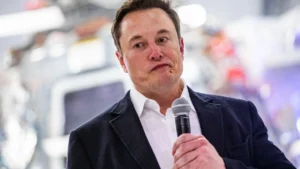 "Not much suspense there; I'm staying at Substack. You've all been great to me, as has the management of this company. Beginning early next week I'll be using the new Substack Notes feature (to which you'll all have access) instead of Twitter, a decision that apparently will come with a price as far as any future Twitter Files reports are concerned," Taibbi wrote.
"It was absolutely worth it and I'll always be grateful to those who gave me the chance to work on that story, but man is this a crazy planet," he concluded.
Taibbi, in a tweet, declared openly about his departure from the platform. Previously, @BigTechAlert, an account that looked after the activity of Twitter between Silicon Valley and media administrators, announced that Elon Musk had unfollowed Taibbi.
It's cloudy if Taibbi will continue to publish "Twitter Files" briefs after he leaves the platform, where he has 1.8 million followers.
Musk temporarily prohibited links in December to all other social media platforms like Instagram, Facebook and Mastodon and threatened to discontinue users who promote their accounts on other platforms. "Twitter should be easy to use, but no more relentless free advertising of competitors," Musk tweeted at the time. However, he received enough backlash from users around the globe that prevented him from enforcing it.