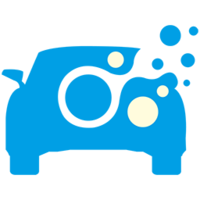 19 September 2018, India:
Car care solutions startup CleanseCar has raised an undisclosed amount in Seed Funding from angel investor Dhianu Das.
The startup will use the fresh capital to expand its operations. The startup will also invest in research and development to create qualitative, environmentally friendly end-to-end solutions for car owners across the country.
"India is one of the largest automobile markets in the world, yet there is a huge gap in supplementary markets such as car cleaning. Our aim is to bridge this gap using innovation & environmentally conscious processes at an affordable price. We also aim to mobilize the workforce by creating employment opportunities for 1,00,000+ youth working in the sector. We are excited to partner with Mr. Das who brings with him a keen operational insight of the market to accelerate our scale," said Kalyandar Vinukonda, Co-Founder, CleanseCar.
"India is a multi-billion dollar automobile market, while there this industry has seen multiple levels of innovation, it's supplementary services market has remained almost plateaued. I see CleanseCar as a prime example of changing that trend, bringing innovation , affordability & consumer insights at the forefront this vast, untapped market. The company has fantastic leadership & I`m excited to partner with them to disrupt this market," said Dhianu Das, Angel investor.
CleanseCar was founded by Kalyandar Vinukonda and Pratibha Shalini earlier this year. It is an end to end car cleansing solution. It offer services like car wash, interior detailing, exterior detailing, AC filters cleaning, Engine oil check.
(Image – CleanseCar)