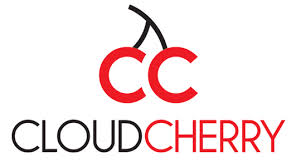 Cloudcherry Analytics Pvt.Ltd., raises funds from The Chennai Angels and IDG Ventures India.
Chennai, July 1 , 2015 :Cloudcherry Analytics Pvt.Ltd., a Chennai-based SaaS product company is pleased to announce that it has secured funding from The Chennai Angels (TCA) and IDG Ventures India. This is Cloudcherry's first external funding round and is a co-investment by The Chennai Angels and IDG Ventures India.
Cloudcherry is the first Real-Time, Omni-channel Customer Sentiment Mapping SaaS product that helps brands track, measure and improve Customer Delight in Real-Time. With the value of Customer Analytics increasing by the day, most enterprise brands are agressively implementing solutions to capture key Customer Experience Insights. Cloudcherry helps them in measuring metrics like the globally recognized Net Promoter® Score, Cloudcherry's unique Customer Delight Score, and provides Real-Time analytics for Marketing, Sales, Training and Operations departments. The flexible, customisable product can be implemented and taken live in less than 60 minutes.
"With marquee investors onboard, we can now focus on scaling our enterprise business rapidly, and invest in providing our key clients with cutting-edge analytics, features and support. The demand for Customer Analytics is unprecedented and brands today wish to differentiate themselves on superior customer experiences. Cloudcherry is just the Delight Partner they need" said Vinod Muthukrishnan, Co-founder and CEO of Cloudcherry Analytics Pvt. Ltd.
"Customer Experience Analytics has never been more important, and Cloudcherry addresses this imminent need perfectly. Gathering great data and actionable insights is the one thing that can drive a business forward – something that Cloudcherry provides with its extremely powerful, yet easy-to-use product. We see tremendous potential and are sure of the impact the product can have for organizations and their long-term success" said Mr. Ranjeeth Rathod from The Chennai Angels.
"Cloudcherry redefines Customer Experience Management with their Real-Time customer feedback and analytics product and will definitely help brands differentiate themselves by enhancing customer responsiveness and satisfaction. Cloudcherry is a market leader in this space and addresses a global opportunity" said T.C. Meenakshisundaram from IDG Ventures India.
The Chennai Angels  is one of India's most active angel investing groups. Founded in the year 2007, it is comprised of successful entrepreneurs and business leaders with a track record of starting and scaling large enterprises. Additionally, several seed and venture capital firms hold institutional membership in the group. Though it is located in Chennai, TCA's investing members and portfolio investments are not limited by geography. Unusually for an angel investing group, TCA has a diversified portfolio that goes well beyond a restrictive tech focus, reflecting the diversity of its members' interests. TCA portfolio companies benefit from the collective expertise and rolodex of its members.
IDG Ventures India is a leading technology venture capital fund in India. The fund is part of IDG Ventures, a global network of technology venture funds with over $4 billion under management with over 220 investee companies and 10 offices across Asia and North America. IDG Ventures has been an early investor in digital consumer companies such as Netscape, BabyCenter, Baidu, Ctrip, Sohu, Tencent, DangDang, Vancl and VinaGame. In India, IDG Ventures has invested in leading digital consumer companies such as Flipkart, Myntra, Yatra.com, Brainbees (FirstCry.com), Valyoo (Lenskart.com), Vserv Digital, Ozone Media and Actoserba (Zivame.com)
Comments
comments