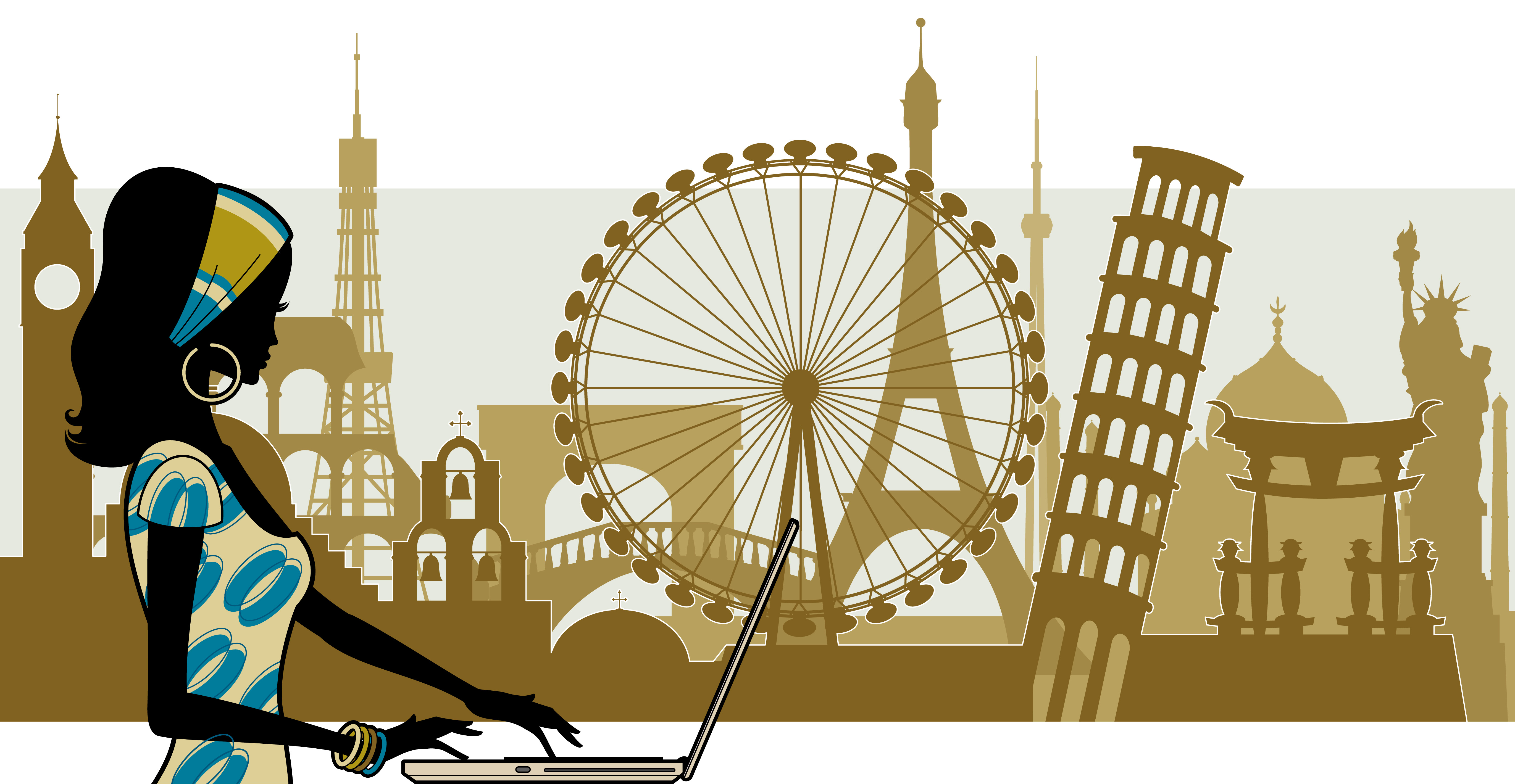 Has e-commerce passed its prime or is it just resting? While business and stock market expectations have not been fulfilled, online transactions in the travel and tourism industry are continuously increasing despite tough economic problems in this arena and fewer travelers overall. This industry is the leading application in the B2C (business-to-consumer) arena. Whereas other industries are displaying a stronger hold to traditional processes, the tourism industry is witnessing an acceptance of ecommerce to the extent that the entire industry structure is changing.
E-commerce is becoming one of the most exciting spaces for today's online community, and India's young start-up economy is along for the ride. In a country like India, where there are world's third largest numbers of internet users, after US & China and third largest number of facebook users after US & Brazil, it constitutes to huge opportunities in ecommerce in India. According to Ministry of India, the current trend and statistics shows India's travel and tourism market is poised to grow at a rate of 7.5 percent in 2015 and by that year, the travel sector would contribute to Rs 8.22 trillion to India's GDP. With online travel sector comprising of more than 50 per cent of the e-commerce industry in India, it is estimated to be in the range of US$ 11-16 billion.
Continued innovation in travel bookings is a favorable sign as long as it does not limit travelers' access to the full scope of options- booking multiple packages from travel portals. With evolution of travel portals, bookings of tickets for airline, hotel, car, bus etc. have all added up to the user's convenience while fulfilling their desire for hassle free bookings. Online travel portal are thus, seen as a one stop shop and a hassle free virtual store for customized travel solution.
Consumers are now curating their own experiences using online, mobile, and social media, interchangeably, along their non-linear paths to purchase. The financial package and personalized deals offered by online travel companies is helping the industry grow both in terms of value and volume. Some of the aspects that are driving growth in the segment are- tie-ups with hotels and lodges to provide a complete travel package and out-of-the-box solutions offered by new entrants. Apart from this, use of innovative technology –like mobile apps to help customers connect with the portal, has become a major differentiating factor when selecting long-term association with a travel company.
Online travel agencies adopting new policies, technologies, innovation has altogether shaped a new face to the industry. The travel industry boom, evaluation of internet and the emergence of low cost carrier have been the key factors that have contributed to ride the e-commerce business in this sector. Today, consumers understand the benefit of booking the air, train, bus, car tickets online. They have moved from traditional counter booking to online bookings. Owing to an improved internet literacy rate, online travel market is growing at a fervent rate. Moreover, tech savvy customers are now acquainted with superior knowledge about online travel portals, and thus, are ready to pay for their convenience and services. Various offers on different packages by different companies have made the market further lucrative for the customers while driving an increased competition amongst the suppliers.
Technology has played a vital role in increasing e-commerce business in online travel sector. Earlier there was no transparency but the scenario now changed with the deeper penetration of internet. Various information and communication technology has been deployed in travel sector which enhance the growth of online travel business.GDS and Meta search engine are the latest innovation in online travel. These search engines helps the consumer to find the best combination of booking by comparing with hundreds of travel portal and refined the result on a single platform. The secured payment mechanism has also recognized the online travel. With improved security for online transactions the government plays its part for the safety of e-commerce transactions by creating awareness on the ways to limit frauds. Earlier there were hesitation in the mind of customers to share their details of debit and credit cards, but today there are secure payment avenues which increase the confidence of customers to book the tickets online which results in the growth of e-commerce in online travel business. Today there is willingness to pay money online which maximizes the revenue of online travel agent.
Advent of smart phones is another factor that has induced rapid growth in online travel business in the past 3 to 4 years. Smart phones is changing the needs of consumers, who are frequently taking more vacations of shorter duration, and take less time between choosing and consuming a tourism product. Smart phones is also forging new ways to satisfy consumer needs, as it allows for an "informatization" of the entire tourism value chain—resulting in numerous value-generating strategies.
Travel and tourism have illustrated how e-commerce may change the structure of an industry, and in the process create new business opportunities. The deployment of more specialized services, flexible network configurations, and further consumer integration will lead to smart marketplaces that integrate all stakeholders. The underlying pervasive IT scenario enables as well as enforces this development, demonstrating that tourism is an interesting field of application as well as research. As such it may also be of interest for other industries to learn from this development and to understand emerging e-marketplaces.
Lastly I want to state that it is the largest segment which contributes to e-commerce transaction in the country and in future too an immense rise in this sector is expected, which would ride the e-commerce on whole.
About The Authors :

This article is contributed by Mr.Gyanesh Kumar & Mr.Devesh Kumar Thakur, Directors at Axis Softech.