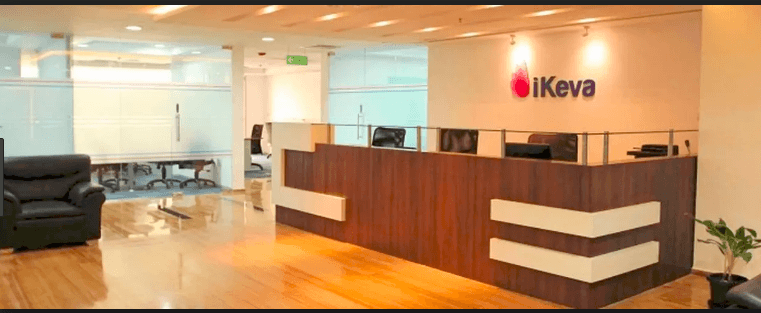 24 January 2019, India:
Co-working startup Keva has raised an undisclosed amount from Meenakshi Group to fund its aggressive expansion plans across Major Metros in India. The co-working space provider plans to use the funds to expand and set up 15 new centers in the next 12 months and strengthen its robust back-end processes and technology.
Monika Misra, Co-founder and General Manager, iKeva said, "This industry has tremendous room for growth, the fresh infusion of funds will help us speed up our business expansion this year, and foray into new fast growing cities. Our revenues recorded an increase by 40% in the last fiscal and the target is to double this growth."
Monika Mishra added, "The strategic equity investment by Meenakshi Group is built on a deeply aligned vision about the future of iKeva brand. The Group's expertise and experience will add substantial value to our brand as we grow exponentially."
Investment by Meenakshi Group validates the trust leading real-estate players are now placing on the co-working/ flexible work-spaces as a business model. According to CBRE, the co-working/ shared office industry in India has shown a yearly growth of 23% since 2013 and by 2025, 40% of the overall workforce is predicted to work from co-working spaces. This trend has garnered keen interests from the investor community.
Mahesh Katragadda, Director of Meenakshi Group, said, "Collaborative work-spaces are displaying remarkable growth and we recognise strong synergies between the co-working model and traditional real estate. As a strategic investor, iKeva's business model and the sustained growth achieved over the years, combined with a focus to tap into lucrative millennial-driven sharing economy hold great promise."
iKeva opened its 1st center in Banjara Hills, Hyderabad in 2013 and rapidly added 8 centres across 5 major metro cities- – Bengaluru, Chennai, Gurgaon, Hyderabad and Mumbai, with 2 new centres set to open in Hyderabad in the next three months.
The spaces at iKeva are available for flexible usage – on a per-seat per-month basis and the packages are customizable to match specific requirements for large teams. Currently, iKeva boasts 8 live centers and 3000+ members.
(Image – ikeva)
Comments
comments