Tracking an iPhone is easy thanks to the remarkable tracking apps in the market. However, you might need to get more advanced with your tracking if you want to track an iPhone accurately. Keylogger is a tracking feature that records made on the keyboard.
Getting the perfect Keylogger for iPhone is not easy because most of them require you to jailbreak the target phone. The disadvantage of this is that it exposes the target phone to other dangerous malware attacks. However, with an app like cocospy, keylogger for iPhone has been made much uncomplicated, and this is why;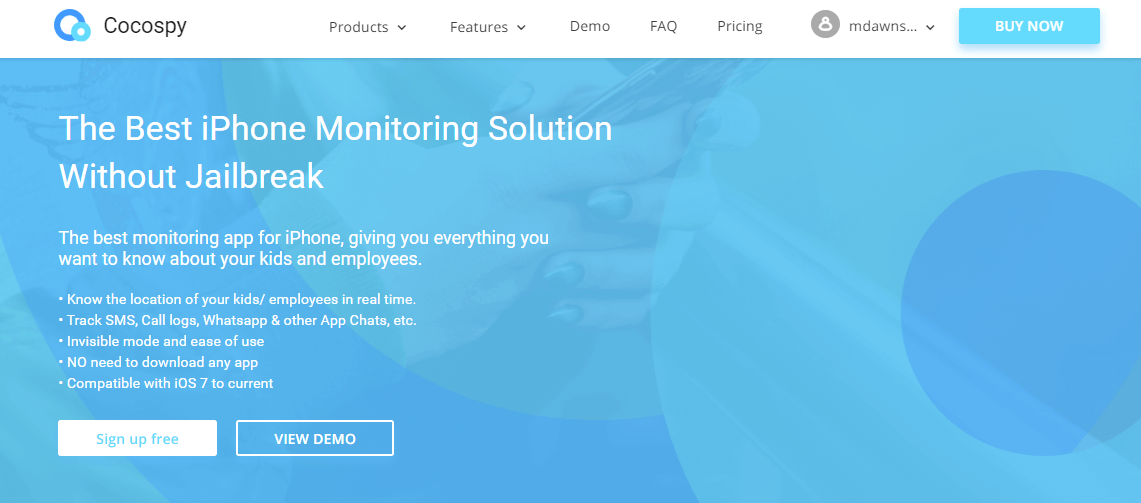 Easy to use
One of the main reasons why cocospy Keylogger is popular amongst iPhone users is because cocospy has a user-friendly platform. On logging in to your dashboard, you will land on a simple page with all the controls you need without any complications. On clicking on any of the buttons that lead to the next page, you will still land on a page with controls you can understand.
It is good to know that not everyone who wants to install a Keylogger in an iPhone is an IT guru hence cocospy is designed to be used by anyone who can read and understand. The theme of the site is also friendly to the eyes and navigation has been made as simple as possible.
Undetectable
Cocospy works remotely in the sense that you don't have to install it on the target phone. That reduces any chance of it being discovered since there is no evidence of a tracking app on the target phone.
You don't have to jailbreak the target phone
This is perhaps the most critical feature that cocospy is offering an iPhone user. Jailbreaking any iOS is risky because it comes with other threats. You should know that when jailbreaking an iPhone, you are taking full control of your device and getting rid of any security measures that are inbuilt in any iOS.
While this will give you more freedom on what you can do with your phone, it also gets rid of the antivirus scanner which comes with the IOS. Remember that iOS does not have an independent virus scanning app. All the others you can download from the internet may not offer the complete virus scan that you need.
No need to install cocospy on the target phone
This is one if the best feature you will get when you purchase cocospy. One of the hardest parts of tracking any phone is having to install the tracking app on the target phone. This becomes even harder when the owner is not for the idea of being tracked.
However, with cocospy, all you need to do is set up your account then select iOS in a mobile device. After that, you only need to configure the target phone by entering the iCloud credentials of the target phone, verify and you are in.
Easy to set the app
Unlike other tracking application available in the market, cocospy is easier to install and set up. Also, remember that you don't have to install it in the target phone making it even easier to work with. After downloading the application and signing up for an account, you can begin enjoying tracking your child, spouse or even employees discreetly.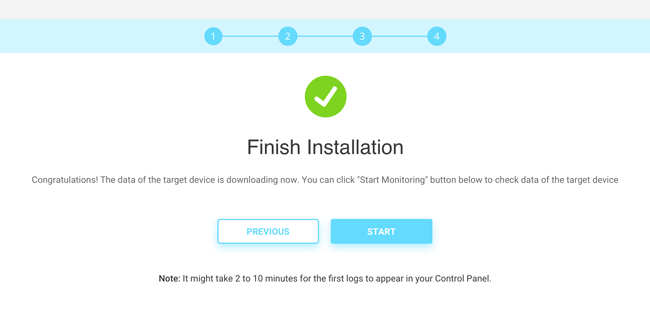 Track everything
Apart from recording the keystrokes, cocospy comes with other additional features that you will find helpful. Remember that this app was designed to track everything from the location of the target phone through GPS to tracking the call logs.
That means, apart from knowing the passwords of the iPhone you are monitoring, there will be little difference between you and the owner as far as the activities and pieces of information available in the target phone.
Professional technical support
Being one of the most trusted iOS trackers in the market, cocospy always ensures that their customers are satisfied and enjoying their tracking. That is why you can ever get help with cocospy app fast.
Conclusion
Keylogger for iPhones is not easy to work with especially if you have to jailbreak the iOS. Nevertheless, jailbreaking can lead to more complications that will not be handled by your warranty because jailbreaking is against the iOS rules. Cocospy, on the other hand, is ideal for keylogging iOS due to the reasons explained above.