Being a leader is a huge responsibility that comes with it's perks and quirks. Leadership mistakes are common, but best avoided (and forgotten). It's never a walk in the park. As a leader, you're also a role model to your subordinates and you're expected to make very little or no errors. There are tons of leaders all over, from our history books and in the current scenario, who are both inspirational and motivational when it comes to becoming a better leader in all aspects. Here are some leaders world over, to possibly inspire and drive the leader in you:
Jeff Bezos, 52
Jeff Bezos is an american technology entrepreneur and investor. He has played a role in the growth of e-commerce as the founder and CEO of Amazon.com, an online merchant of books and later of a wide variety of products and services, most recently video streaming. Amazon.com became the largest retailer on the World Wide Web and a model for Internet sales, revolutionizing the world of E-commerce and E-retailing.
Jeff Bezos is known to follow these 10 commandments of success which if religiously followed, can help you a lot.
Talking about religiously following something, here is Pope Francis who is often described as one the most influential religious leaders of all times.
Pope Francis, 79
Pope Francis is the 266th and current Pope of the Roman Catholic Church, a title he holds ex officio as Bishop of Rome, and Sovereign of the Vatican City. Throughout his public life, Pope Francis has been noted for his humility, emphasis on God's mercy, concern for the poor, and commitment to interfaith dialogue. He is credited with having a humble, less formal approach to the papacy than his predecessors.
Narendra Modi, 65
Narendra Modi (Popularly knows as NaMo), is the 14th and current prime minister of India. Being the CNN-IBN Indian of the year, Narendra Modi is known for his out of the box leadership campaigns and his tech savviness which won him the general elections of 2014 in a landslide.
Some of his notable campaigns include the Swachh Bharat Mission for sanitation and cleanliness and The Soil Health Card scheme has been launched to enhance farm productivity and reduce expenses, thereby enhancing the farmer's income. He is a political master-mind and a great marketer.
Narendra Modi was recently in the top 10 World's Most Influential People according to Forbes.
Late Steve Jobs, 56
Steve Jobs is considered as the father of the digital revolution, a master of innovation and a design perfectionist. He had a net worth of 8 Billion USD, as the CEO and the majority stakeholder of Apple Inc.
His growth story is probably the most popular amongst the millennials. His life has been an inspiration to millions: "Being sacked from his own company and eventually being asked to re-join the same as the Executive CEO."
In this video, Steve Jobs talks about his story:
Nikki Haley, 44
Born as Nimratha Randhawa; Nikki Halley is an Indian-American politician who has served as the 116th Governor of South Carolina since 2011. Prior to becoming governor, she represented Lexington County in the South Carolina House of Representatives from 2005 to 2011. Haley is the first woman to serve as Governor of South Carolina; at the age of 44, she is the youngest current governor in the United States.
Here's an article on Niki Halley's journey to where she is today.
Leaders are all around us, in every walk of life. Of course, some make it bigger than others and some, get lost in the crowd.
As a leader, you may have a truckload of responsibilities on your head but, truth is, you're still as human as anyone else. Mistakes cannot be undone, but they can always be analyzed and prevented from happening in the first place.
Here are some common mistakes that you should avoid making as a leader (or even otherwise):
1. Favouritism
Sometimes, although unintentionally, you tend to favour one colleague/subordinate over the other. This is one of the common leadership mistakes, whether voluntary or not. Irrespective of what the reason might be, this would create differences among the other workers and in turn make life difficult for you.
If employee 'A' is getting more opportunities and lenience from you, as compared to employee 'B', chances are you're going to create a rift that will only get worse with time. Hence, it's always important to give all of them equal treatment.
2. Deadlines
When you expect your team to meet deadlines, but fail to do so yourself, you're not only setting a bad example for them but also giving them the opportunity to call you out on it and slack off themselves. Crucial leadership mistakes would be to preach and teach, but not follow up on your deadlines yourself.
What you're then doing is giving them a chance to turn your pointed finger towards you, hence, diluting your power of control. Thus, it's vital that you are careful about the deadlines you set for yourself too.
3. Informalities
Yes, it's necessary to establish a certain comfort level with the team you lead, however, there has to be a moral and ethical line drawn that should not be crossed by either you or them.
Informal work environments and employee-boss relationships are the new "it" thing at workplaces. As long as you know your bounds and make it crystal clear, it should not cause a problem. Sometimes certain formalities and code of conduct is necessary to ensure a smooth functioning team.
4. Gossiping
As much as possible, stay out of the gossiping circle and keep yourself drama free. Another one of those deadly leadership mistakes would be to encourage and/or even engage in word-fights that have absolutely nothing lucrative about them.
When the boss gets involved in petty rumours and news, it only gets blown out of proportion and does nothing productive for the team. Thus, as their mentor, make it clear from day zero that you neither appreciate nor participate in gossiping.
5. Anger Management
As a leader, you're expected to be in full control of your emotions and actions. A leader who cannot control his own emotions and anger often finds it difficult to command respect with his subordinates. Being assertive is very different from being aggressive.
Yes, you're human and the stress of being a leader and taking up responsibility for other people is never easy. Having an outburst or losing your cool could happen at any time, unannounced. So, knowing how to manage your anger effectively is your only saviour.
If you are really facing an anger issue, this video will help for sure:
6. Punctuality And Discipline
Before you go ahead and ask your team to be on time and follow all the necessary rules, you've got to make sure that you're doing it yourself. Leadership mistakes are often those things that you fail to do yourself but promptly impose onto your subordinates. You are their inspiration and the person they look up to, hence, it's very important that you don't give in to that margin of error that might ruin your image in front of them.
Of course, it's a known fact that being leader comes with great responsibilities. However, leaders are still human and can tend to make mistakes. So, as long as you keep reminding yourself of these important do's and don'ts, there's always a way out of a sticky situation. Mistakes only mark the beginning of greater things!
(Disclaimer: This post was originally published by Ashna Arif in Jobspire. Techstory is not responsible or liable for any content in this article.)
About Jobspire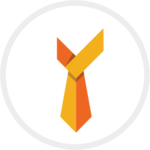 One of India's top career platform, Jobspire is a one-stop place for — All Things Career.  Not only will we help you find your dream job in startups like Uber, Swiggy, Freshdesk and 1000 + companies, but also architect your career through tailored career advice, hiring tips and much more.
With the vision of "Helping Everyone Find The Job They Love", we believe that culture is everything and give you an insider's view on a company through our Talent Brand Pages aka Company Profiles.