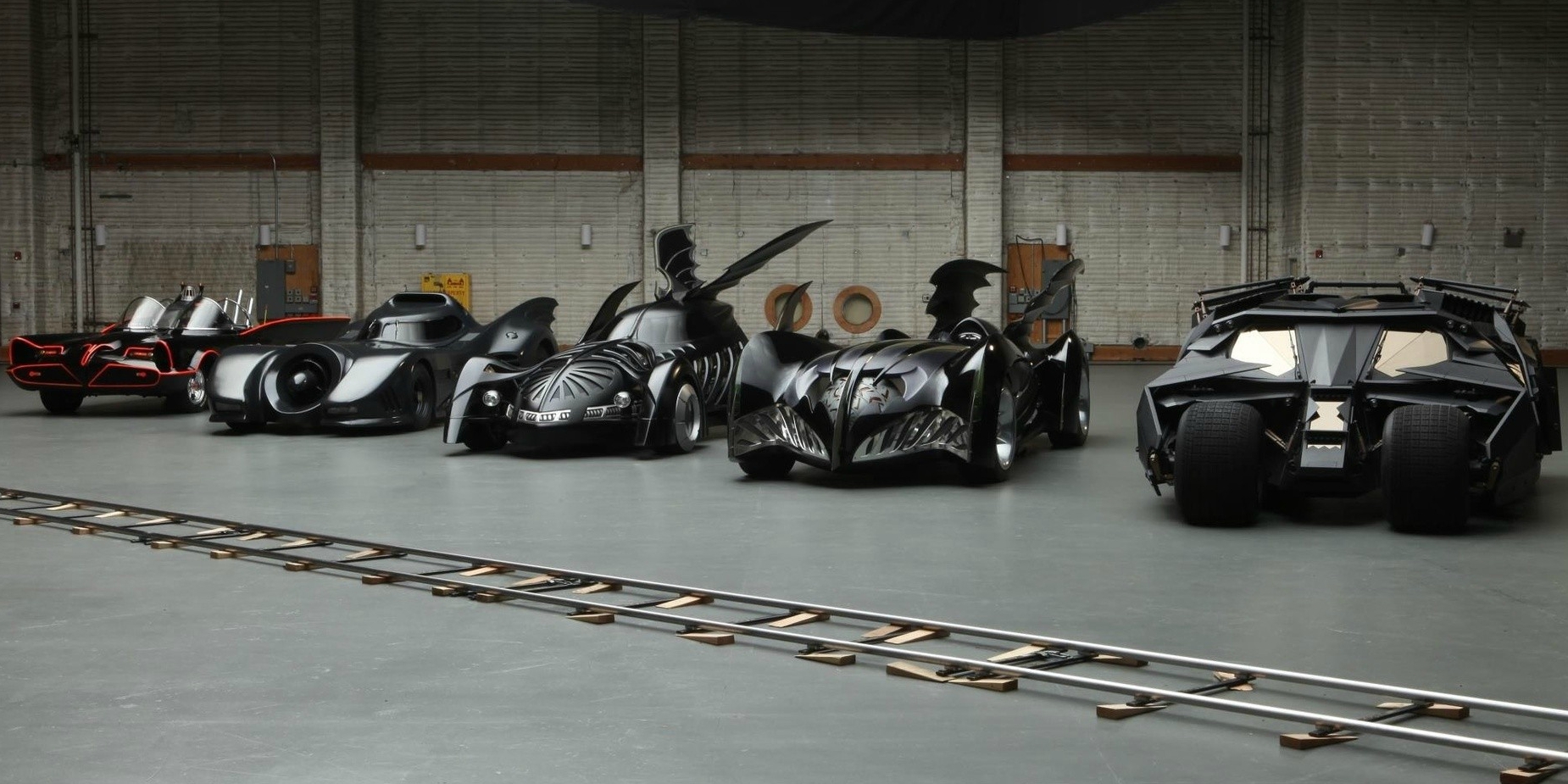 Even if you're not a huge fan of cars, chances are you've come across a concept car or two online that has really caught your eye. If you are a fan of cars, you've probably been keeping up with the latest concepts in Concept cars, and how you incorporate a little of that design inspiration into your own car. These vehicles may not be suitable for everyday use, but they come from the minds of some of the most creative engineers, which makes them fascinating to at least fantasize about.
One of the reasons that most people will never own a concept car is that the parts and features for these vehicles can't be massed-produced in an affordable way. That's why most concept vehicles are made to be displayed at car shows or in commercials. However, these cars do serve as inspiration for top vehicle manufacturers. Even though many of these automobiles are known for their visual appeal, some of these machines contain safety and entertainment features that can make "regular" cars better, even if the features are replicated on a much smaller scale.
The reason that cars we drive are so inexpensive — well, if you can call anything that costs well into the five-figure range inexpensive — is that so many of them get made. When tens of thousands of identical models come rolling off the assembly line, economies of scale kick in. The cost of designing the car and designing a production process that can be used to manufacture it gets deferred over the large number of vehicles that end up in car dealers' lots.
But what about concept cars? These are brand new vehicles, or mock-ups of new vehicles, that incorporate revolutionary new ideas in technology and design. Concept cars are usually developed from scratch, and only one or two copies may ever be made. In most instances they never even reach the showrooms. A lot of effort goes into producing a concept car.
Related Read: Being An Entrepreneur Is Being Batman – Each Day !
So exactly how much does it cost to build one?
That's a difficult question to answer because there are many different kinds of concept cars. Some are scale models — so small they can sit in a display case. Others are big enough to look realistic at auto shows, but don't have a working engine. And a few can actually drive around the block and at least give the impression to onlookers that they operate like a genuine production model.
The process by which a concept car is produced usually begins with a series of drawings, starting with rough sketches and progressing to detailed blueprints — often created on computer. Traditionally, the next step is to model the car in industrial plasticine, more commonly referred to as modeling clay, which can be molded into shape, then hardened, painted and shellacked to look like an operational vehicle (which many concept cars are not)
Although scale-model concept vehicles may cost less than $100,000 to produce, the cost of developing a full-sized clay concept car for a major automaker is generally greater than $100,000 and can be as high as $300,000 or more, with much of this money going to pay the salaries of the highly skilled designers and modelers who often put in weeks or months on the project. Since this full-sized model may be the culmination of a process of producing smaller models for proof of concept, the total cost may be even higher.
With the development of computer numeric control (CNC) equipment, a computer aided design/computer aided manufacture (CAD/CAM) program can directly operate automated cutting machinery that can make a model out of clay, metal or fiberglass. This greatly speeds the process, without the need for human modelers to work with clay — although many designers still feel that working clay by hand is necessary to achieve a precise design and to compensate for problems that are not necessarily obvious in the original computer model.
A non-working mock-up of a concept car is often adequate for display at auto shows and for publicity pictures. To make a concept car that can actually be driven, automakers will sometimes take the drivetrain from an existing car and insert it in the concept car, thus saving the expense of developing a custom drivetrain.
Before the concept car (or, more likely, a vehicle that incorporates features borrowed from it) can go into actual production, a working production intent vehicle needs to be built — and yes, that's expensive. However, a concept car mostly exists just to look good and provide photo opportunities, so minimal investment is necessary in the sort of mechanics and electronics that would make a real car roadworthy.
Now, let us get into what you guys came for, CARS!!
Aston Martin CC100 Speedster
Aston Martin unveiled the stunning CC100 Speedster concept as part of the firm's 100thanniversary celebrations. What they came up with is, we're sure you'll agree, one of the most beautiful four-wheel creations ever made. Incredibly, the CC100 only took six months to be designed and built by the British firm.
It was based on their 1951 DBR1, and as a tribute completed a lap of Germany's Nordschleife race track alongside the older vehicle when it was unveiled at the 24-hours of Nurburgring race in May 2013. Aston Martin describe it as "the epitome of everything that is great" about their cars. Hopefully we'll see James Bond driving one soon.
Ferrari Millenio
The Ferrari Millenio is the brainchild of Yugoslavian designer extraordinaire Marko Petrovic. He envisaged a completely electric vehicle with two motors, which would be recharged by solar panels on the bodywork as well as through a futuristic inductive power transfer system (a wireless charger). The bodywork would be reinforced by buckypaper, which is lighter than carbon fiber but stronger than steel. And it looks amazing.
Although not affiliated with Ferrari, Petrovic still managed to capture some of the spirit of the Italian supercar giant while taking the design to the next level. The Millenio is a two-seater like the CC100 Speedster above, we would love to see the two concept cars go head-to-head on a track. Sadly, that is unlikely to ever happen.
Mercedes-Benz 300SL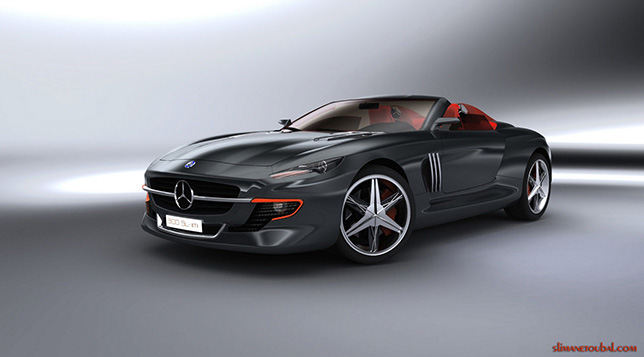 The Mercedes-Benz 300 SL is one of the most beautiful cars when it comes to automotive design. Since the first generation was produced in 1954, the 300 SL became a dream car for many. After 58 years, the 300 SL is still a legend.
The Lamborghini Ferruccio
There's no better automotive brand to experiment with wild design than Lamborghini. Mark Hostler of Staffordshire University in England has created a concept car in tribute to Lamborghini's 50th anniversary next year. The concept was designed to use a small 5.0 liter V12 engine with two turbochargers and feature direct injection technology.
Now for the crown jewel, the batmobile itself!!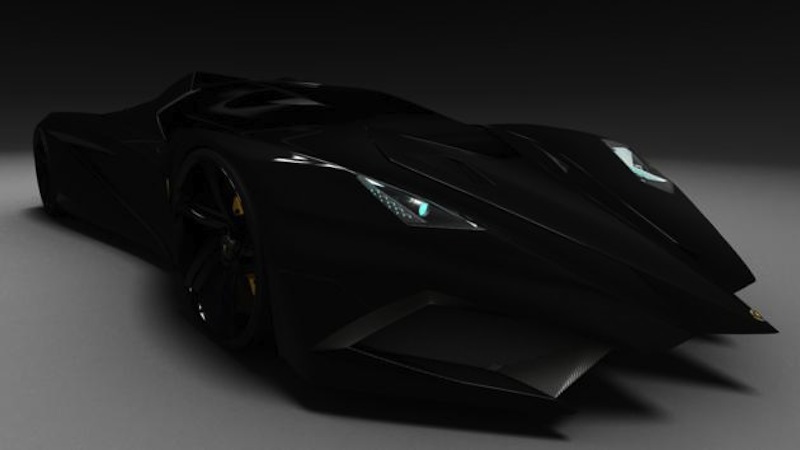 No wait that's still Lamborghini.
Lamborghini Ankonian
Remind you of something? Yup, Batman wouldn't look out of place in one of these. The Ankonian was created by Macedonian design guru Slavche Tanevsky, reportedly with the participation of Lamborghini and Audi designers who he let have final say on the project.
It looks like a road-going stealth-bomber and while it features a lot of similar base styling to the Lamborghini Reventon, it just goes that extra mile when it comes to aggressiveness. We mean, you're not going to mess with someone who comes out of one of these are you — whether they're wearing a bat suit or not.