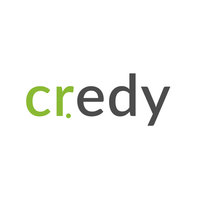 28 February 2018, India:
Online lending platform Credy has raised $1.4 million in seed funding. Y Combinator, Khosla Ventures, Vy Capital and some California based HNIs (High Net Worth Individuals) participated in the funding round.
The development was first reported by inc42.
The company will use the fresh capital to scale up, hire people in operations and improve technology of product.
"Our association with Credy opens up yet another avenue for us to reach out to the new age millennials. At Fullerton India, we understand that in today's fast paced world, the customers are looking at convenient and paperless loan options and we would want to be available at those touch points when these customers are looking for easy and quick credit options," said Ajay Pareek, EVP & Head (Urban Business), Fullerton India Credit Company Ltd.
"Digital lending is the only way to lend to the broader segment of society in a fair, low cost and unbiased way. It is critical to enhance financial inclusion," said Vinod Khosla.
Credy was founded by Pratish Gandhi, Abhash Anand and Harshit Vaishnav in January 2017. It is an online lending platform. It provides instant short ticket personal loans and school fees at reasonable rates.
User needs to signup on Credy and upload required documents to take a loan. The verification process is simple. The verification is done through Aadhaar.
(Image – AngelList)