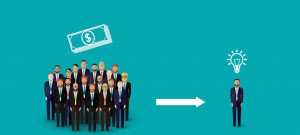 Image source:thenextweb.com
"Coming together is a beginning"
Acquiring financial backing and raising funds is a daunting task for any entrepreneur. Crowdfunding has exploded as a new way to raise funds for startups, inventions, nonprofits and even real estate investments. A new form of capital formation that emerged in the wake of financial crisis of 2008 has helped small businesses and startups with opportunities to increase their social media presence, investment base and funding prospects.
Crowdfunding websites serve as an online transaction portal that connects investors with small business startups. Global crowdfunding has seen tremendous growth for the last couple of years and reached the $34.4-billion mark in 2015. Crowdfunding is foreseen as one of the key factors for changing the dynamics of the world's economy by the experts.
Models of Crowdfunding
Donation Model
Donation-based crowdfunding is a way to source money for a project by asking a large number of contributors to donate a small amount to it. Donation crowdfunding has two types:
Reward Crowdfunding is where contributions are exchanged for current or future of goods or services.
Charity Crowdfunding takes place when an individual, company or organization accepts charitable donations.
Lending Model
In this model, the investor will loan money to the project with the expectation of being repaid under the terms and conditions agreed.
Investment Model
Investors providing capital to a (typically start-up) business in exchange for a share of ownership in the business, with the expectation of profit if/when the business becomes successful.
An Overview Of Crowdfunding In India
The idea of crowdfunding has been adopted in India even before the coining of the term. For Example, donations collected to raise a temple. But online crowdfunding space in India is in its nascent stage. However, the emergence of online platforms that promote crowd-funding is fairly recent to India.
Currently, no crowd-funding regulation exists in India, but the Securities and Exchange Board of India (SEBI) released a consultation paper last year where it spoke about need for regulation. We expect the regulations to be bought in and the acceptance of crowd-funding among the Indian backers at a lower speed though.
An official from SEBI stated that apart from setting up new rules after discussions with the stakeholders, any crowdfunding involving sale of securities can be either regulated under SEBI's existing norms for Collective Investment Schemes or Alternative Investment funds.
Indian entrepreneurs are looking for a successful and widely accepted Indian version of global crowdfunding platforms like Kickstarter, Indiegogo which not only aids Startups/Individuals to launch a product but also to test the acceptance of the product in the market.
A Glimpse Of Emerging Crowdfunding Indian Platforms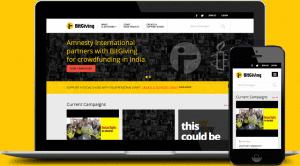 A Social Crowdfunding platform which focuses on fund-raising for causes online. With an immense focus on Social Media integration and inherent virality, BitGiving envisions bringing together projects and social campaigns and helping individuals, organisations and NGOs raise funds for their projects. It's open to both open to both individuals and organisations.

A feature rich fundraising platform that is absolutely free to both donors and fundraisers. Crowdera has been chosen by Padma Award winner and Social Activist Dr. Sunitha Krishnan and many other non-profits. Raised over 4 Crores for several causes.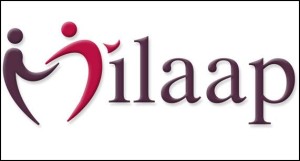 Image Source: indiamicrofinance.com
Incepted in 2010, Milaap is India's leading crowdfunding platform for personal and social causes. Our community of donors and lenders come from 120 countries across the world, and have contributed over Rs.63.34 Cr supporting 49,310 projects across India. Over the last 5 years, Milaap has become the preferred platform for people to raise and contribute for the causes they care for in India.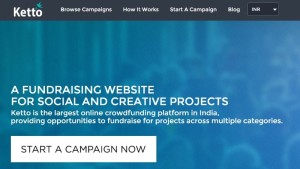 Image Source: bbnet.in
Ketto is Asia's most-visited crowdfunding platform with the largest funding community. Applicable for various categories but a quick glance at their campaigns reveals that majority of the campaigns are for social and individual causes. When the rains ravaged Chennai, multiple campaigns on Ketto raised 1.38 crore to date.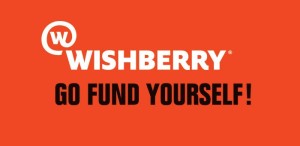 Imagesource: indianweb2.com
Wishberry is the ​best crowdfunding platform​ in India with a 70% success rate​ for creative projects ​across films, music, publishing, comics, theater, apps and more. Wishberry is competing with similar upcoming local platforms such as Pikaventure and Ignite Intent, in this exciting new space. Wishberry charges a non-refundable fee of Rs 2,500 for campaign consulting and 10 per cent commission on the funds raised by successful projects.

Image Source: slideshare.net
Launched in July 2013, Catapooolt is a crowdfunding and community engagement platform. Conceptualized to support creative projects and enable them to engage with communities to raise funds and resources,Catapooolt is focusing in project categories, including sports, politics, social enterprises and startups apart from creative projects.
Impact Guru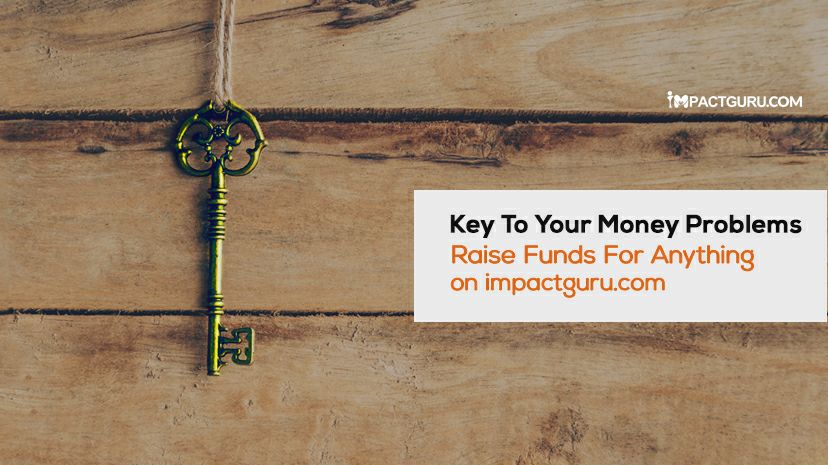 Impact Guru offers a complete crowdfunding solution that combines social or donation crowdfunding, rewards crowdfunding for individuals, nonprofits, social enterprises, or startups for all their fundraising needs – be it small or large. The company was incubated at Harvard Innovation Lab's Venture Initiation Program in USA in 2014 and PACT at Impact Hub in Singapore in 2015. Impact Guru has offices in Mumbai, New Delhi, Singapore, Hong Kong, Jakarta, Kuala Lumpur, and San Francisco.