People are one of the largest, if not THE largest, investment an organisation makes.
In today's VUCA world, business innovation and growth, lies in an organisation's ability to attract and retain the right people to help realise the future. Getting the right people to innovate and grow the business is more important in achieving overall goals than any other part of a business plan.
I've been both in the Business and HR side of the game and one thing that hurts a lot is losing talent and it's even more painful and pointless to lose them before they join or within few months of their tenure.
Fact: Research data shows that Candidates drop the offer (no-show – 37%) if they feel overlooked or unwelcome and almost 22% of the newly hired employees quit within three months.
One of the main reasons for the no-shows and early attrition is poor onboarding process. Some new hires were just never able to settle in; and it's not always their fault. As a matter of fact, you are still recruiting even after a candidate is offered, when they start day one, and up till they've completed the first six months.
The first few months of a new job can be tough. A recent survey found that new employees are less confident about their new position on the first day than when they accepted the job offer. In fact, the confidence level doesn't rebound fully until after the first 90 days of employment.
[box type="shadow" align="aligncenter" class="" width=""]Related Read:
Speed Hiring – Can it Work for Your Startup?[/box]
However, Companies often treat on-boarding like an administrative afterthought in business strategy. All too often we focus singularly on the competition for customers and not on the competition for talent. No-shows and early attrition caused by ineffective onboarding, costs a company lot of money, time and resources.
Information: Onboarding begins even before the offered candidate joins you. There are three phases to onboarding such as (i) Pre-Joining, (ii) Joining Day and (iii) Post Joining. Companies spend a lot of money, time and resources to source and hire top talent but focuses less on onboarding the new hires right; which reinforces the place, commitment and recognition for them.
Main Story: Treat your Candidates as Customers
An individual's three big decisions in life are Spouse, Home and Job. In an age when perspectives from others (primarily through social media) affect a majority of our decisions; from who we trust, to what we buy, to where we shop, to which we choose – it's important that Companies effectively and clearly communicate internal values and WIIFM (What's In It For Me) with prospective / offered candidates in order to attract them.
Organisations need to clearly market their priorities, such as their culture, talent brand, benefits, team, work environment, career options, technology and more.
Attracting talent is not just about compensation and benefits anymore; but about more enticing reasons such as transparency, challenging job (career growth), great culture, employer brand (great work place), great team and manager (talent brand), sense of belonging and more.
[box type="shadow" align="aligncenter" class="" width=""]Related Read:
The Core Pieces Of Culture To Look For While Hiring ? [/box]
Candidates should be treated just like your customers. Improving the candidate experience is a high priority in today's talent market / era. Companies looking to attract quality talent to stay ahead of their competition, must treat their candidates with attention and respect. A great candidate and onboarding experience delivers major benefits to an organisation, while a poor experience can steer a new hire to make a quick and costly exit.
As technology plays an increasing role in our lives, organizations need to increasingly react to and understand that candidates want to engage with potential employers in new, more engaging ways.
The future of HR is using smart AI bots that can answer everyday questions and provide insight into the joining process of the candidates and the ability to seamlessly communicate with recruiters and hiring managers via video, social, or even texts on phones.
[box type="shadow" align="aligncenter" class="" width=""]Related Read:
Future Of HR: Personalised Employee Experience Through Pre-Boarding SMART Bots ![/box]
Prospective top talent will want the ability to interact with current employees to find out more about the organization and to hear their perspectives about the company culture, the relationships with colleagues, and other aspects of your company that can't be found by searching online. Anchored Communication (AC) is the future and will help a big deal.
Bottom-line: Giving an awesome Candidate Experience to attract and retain talent as effectively & efficiently as possible is the key for business success.
(Disclaimer: This is a guest article contributed on Techstory. All content as well as views expressed are those of the author. Techstory is not responsible or liable for any content in this article.)
Image Credits: popolis.it
About The Author: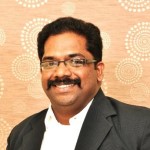 Anish Padinjaroote Co-founder & Learner Aout Innovations.
Aout is a technology company with Behaviour science based SMART bots and next generation AI at its core. IOXY is their first product; addressing Pre-boarding issues.