Crypto.com CEO Kris Marszalek confirms the hacking of hundreds of accounts but the particular method of the breach is still unknown.
Marszalek acknowledged the attack to Bloomberg on Wednesday, saying roughly 400 user accounts had been compromised. Bloomberg reported that he has not been contacted by any regulators since the hack was first revealed, but if official inquiries were made, he would provide information.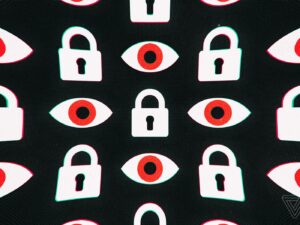 Crypto.com CEO, Kris Marszalek confirms hacking of hundreds of accounts
The CEO of Crypto.com admitted the breach but stated that user funds were unaffected. He also stated that the cash stolen was unimportant to the company's operations.
According to Crypto.com, the breach resulted in the theft of 4,836.26 ETH ($15.2 million), 443.93 BTC ($18.6 million), and about $66,200 in other cryptocurrencies. The total amount stolen now stands at $33.8 million.
Some thoughts from me on the last 24 hours:

– no customer funds were lost
– the downtime of withdrawal infra was ~14 hours
– our team has hardened the infrastructure in response to the incident

We will share a full post mortem after the internal investigation is completed.

— Kris | Crypto.com (@Kris_HK) January 18, 2022
Crypto.com said it would reinforce its security architecture as a result of the incident by launching a Worldwide Account Protection Program (WAPP). WAPP will contain security layers to prevent phishing attempts, as well as a multi-factor authentication (MFA) system to replace the existing two-factor authentication protocol, according to the exchange (2FA).
Crypto.com CEO Kris Marszalek has confirmed that the cryptocurrency exchange was hacked, as reported earlier this week. According to Marszalek, who spoke on Bloomberg TV on Wednesday, the attack affected around 400 accounts.
According to Marszalek, the attackers made illicit withdrawals from the affected accounts, but the company was able to quickly stop them. "We rapidly stopped it, paused withdrawals, rectified it, and we were back up in approximately 13/14 hours," Marszalek said during the interview. "All the accounts that were affected were very fully repaid the same day, so there was no loss of client cash."
Security specialists and on-chain analysts have earlier indicated that suspicious withdrawals totaling $33 million had been traced from Crypto.com, according to the Block Crypto. At least 4,830 ETH ($15 million) and 444 BTC ($18.5 million) are thought to have been stolen.
Marszalek would not disclose the exact monetary worth of the theft but did say that the exchange is still doing a post-mortem on the security breach, which will be published on the company's blog in the coming days.
The CEO of Crypto.com, however, ruled out any serious financial consequences from the hack. The sum was stolen by the hackers, according to Marszalek, was "not really material" given the scale of the company.
If you find this article informative then do share it with your friends and family!
Also read: Shping: Everything you need to know