As cryptocurrency exchanges struggle across the area as a consequence of FTX's fall last year, Crypto.com said on Friday that it would be slashing around 20 per cent of its staff.
The decision by the Singapore-based firm came despite industry-wide worries over reserves and solvency, and only a few days after competitor platforms Huobi and Coinbase Global Inc (COIN.O) declared they would be cutting off approximately 20 per cent of their workforce. Last week, an insider reported to Reuters that Genesis had also slashed staff by about 30%.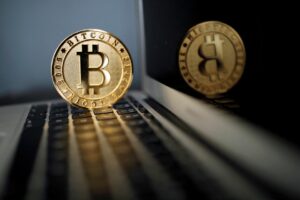 The employment reduction at Crypto.com, which already slashed personnel in July of last year to prepare for the worldwide economic decline in the midst of increasing interest rates, would be the firm's second in roughly 6 months.
The most recent FTX meltdown "significantly damaged trust in the industry," based on a declaration from Crypto.com Chief Executive Officer Kris Marszalek.
"It's for this reason, as we continue to focus on prudent financial management, we made the difficult but necessary decision to make additional reductions in order to position the company for long-term success."
The largest among several major crypto-related disasters in 2022 was Sam Bankman-Fried's FTX. It triggered a cryptocurrency fall and exposed millions of debtors to losses in the billions of dollars.
About Crypto.com:
A Singapore-based cryptocurrency exchange firm is known as Crypto.com. The firm has 4,000 employees and 50 million clients as of May 2022. The platform provides the Cronos token.
Services provided by Crypto.com include an application, exchange, wallet, and NFT marketplace.
They teamed up with Shopify in May 2022 to provide the ability for firms using the e-commerce site to receive bitcoin as payment.
In 2016, Bobby Bao, Gary Or, Kris Marszalek, and Rafael Melo formed the firm "Monaco" in Hong Kong. Following the acquisition of a web address belonging to professor and researcher in cryptography Matt Blaze, the firm changed its name to Crypto.com in 2018. The brand was worth $5–10 million according to domain dealers.