Genesis said that its other subsidiaries involved in the derivatives and spot trading and custody businesses and Genesis Global Trading are not included in the filing and continue client trading operations.
The entities that filed the Chapter 11 petitions in the Southern District of New York are Genesis Global—a holding company—and lending-focused subsidiaries Genesis Global Capital and Genesis Asia Pacific. A spokesperson for Genesis clarified that Genesis Global Trading and other subsidiaries involved in the derivatives and spot trading and custody businesses are not included, and are continuing to operate.
The filings come after widespread reports of Genesis' impending bankruptcy, and a week after the SEC charged the firm and crypto exchange Gemini with violating securities law. Genesis laid off 30% of its employees at the beginning of the year.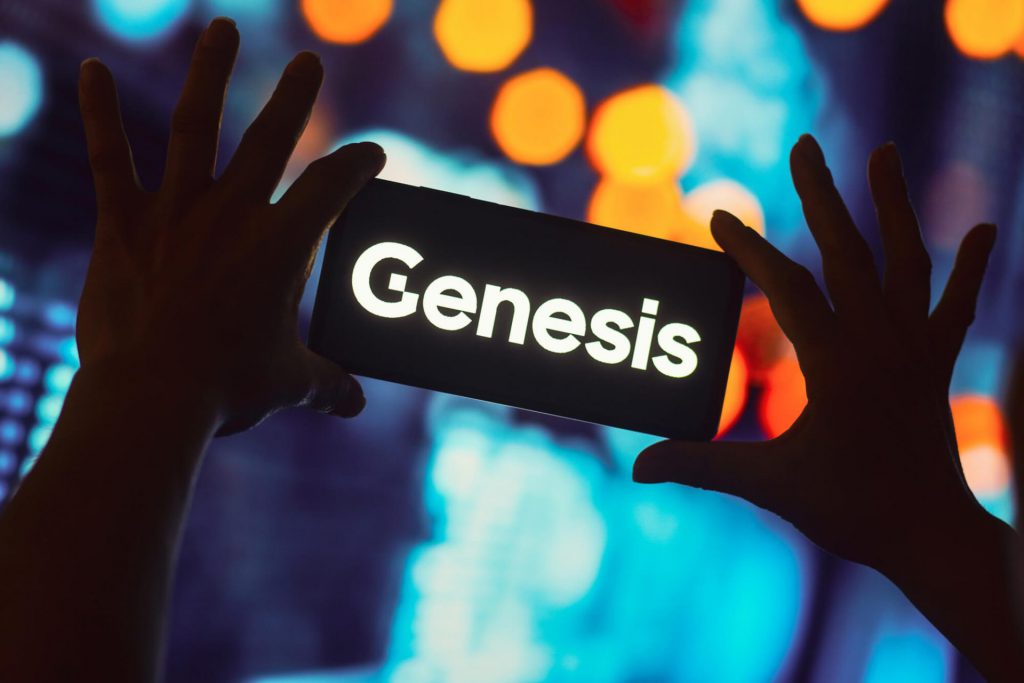 Genesis launched the first over-the-counter Bitcoin trading desk in 2013, going on to become one of the industry's largest players. More recently, however, headlines associated with the firm involved its public battle with crypto exchange Gemini. Gemini and Genesis had partnered on the Gemini Earn program, and Gemini says Gemini is withholding more than $900 million in customer funds. Gemini Earn was finally terminated on January 11.
Responding to the announcement, Gemini co-founder and president Cameron Winklevoss wrote on Twitter that "we will use every tool available to us in the bankruptcy court to maximize recovery for Earn users and any other parties within the bankruptcy court's jurisdiction."
"Unless Barry and DCG come to their senses and make a fair offer to creditors, we will be filing a lawsuit against Barry and DCG imminently," Winklevoss posted. "Crucially, the decision to put Genesis into bankruptcy does not insulate [DCG CEO] Barry [Silbert], DCG, and any other wrongdoers from accountability."
Genesis announced it was laying off 30% of its staff earlier this month, bringing its staff down to 145. The company had laid off 20% of its workforce in August. "While we have made significant progress refining our business plans to remedy liquidity issues caused by the recent extraordinary challenges in our industry, including the default of Three Arrows Capital and the bankruptcy of FTX, an in-court restructuring presents the most effective avenue through which to preserve assets and create the best possible outcome for all Genesis stakeholders," said Derar Islim, interim chief executive of Genesis.
In the filing, the company included a $765.9 million loan payable to the cryptocurrency exchange Gemini Trust Co. LLC. When the company suspended withdrawals in November, it affected the former company's Earn program, a yield-bearing product of the exchange. Both Genesis and Gemini have also been sued by the United States Securities and Exchange Commission over the Earn program, alleging that both companies were involved in selling unregistered crypto securities.
Other large creditors include $151.5 million owed to crypto fund Mirana, $18.7 million owed to the trading firm Cumberland DRW, $150 million owed to MoonAlpha Finance (the team behind Babel Finance) and $53 million owed to VanEck's New Finance Income Fund. DCG and Genesis Global Trading — which has not been named in bankruptcy filings — owe over $900 million to Gemini Earn. Gemini is owned by the Winklevoss twins, collectively known as the Winklevii. According to Cameron Winklevoss, Silbert has ignored the entrepreneurial twins' attempts to settle the matter, prompting a heated dispute.
"For the past six weeks, we have done everything we can to engage with you in a good faith and collaborative manner in order to reach a consensual resolution for you to pay back the $900 million that you owe, while helping you preserve your business," he wrote in an open letter to Silbert that he published on Twitter. "However, it is now becoming clear that you have been engaging in bad faith stall tactics."
Tensions have only escalated since the letter was published. In a tweet posted just minutes after Genesis filed for bankruptcy, Cameron Winklevoss threatened to sue Silbert over the repayment of the $900 million loan.
"Unless Barry and DCG come to their senses and make a fair offer to creditors, we will be filing a lawsuit against Barry and DCG imminently."