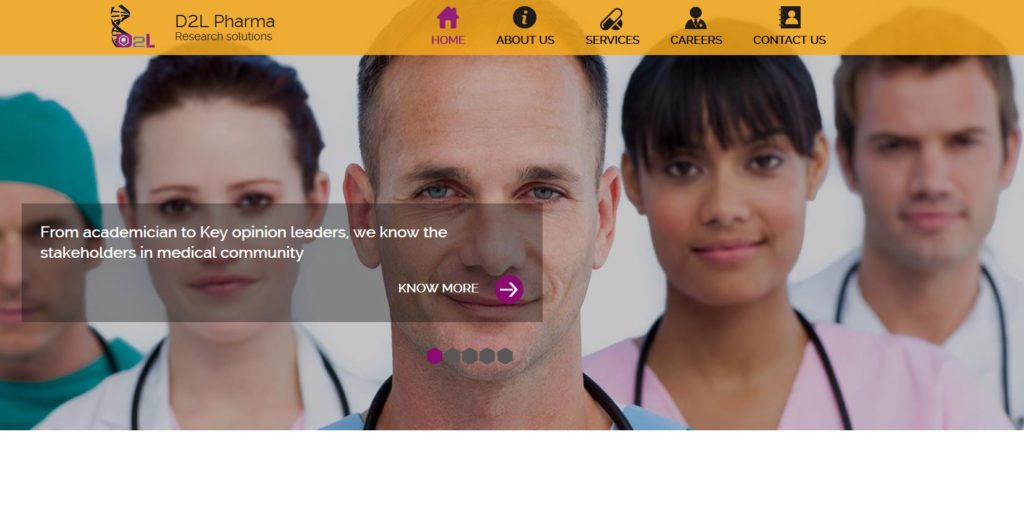 1 Dec 2017, Bangalore: D2L Pharma Research Solutions, a 10-year old, Bangalore based KOL data analytics firm working in the Health Care and Pharma domain  makes a major stride with appointing Marcus Bergler as its Vice President Global Sales. D2L has recently been recognized as one of the 25 fastest growing technology consultant companies in India and is now recognized as the KOL Leader in the domain. With the hiring of Marcus Bergler, D2L lays the foundation for a major leap and a Global expansion.
Marcus Bergler is a globally recognized expert in KOL analytics and recently served as General Manager Europe for Veeva's KOL business unit. He is based in Germany and shall be responsible for sales and marketing of the entire D2L KOL data and services portfolio. Speaking about the new development, Marcus says, "The needs of life sciences customers with regards to KOL data change during the drug life cycle. Pre-launch a one-off KOL mapping covering e.g. the Top 100 KOLs per country or geography for a limited number of users might be sufficient. Post-launch an enterprise solution that allows different teams to access larger sets of KOL profiles in a consistent and economic way could be the preferred solution. I am very impressed by D2L's data and technology capabilities to deliver high quality project work as well as full blown enterprise solutions."
Deepak Harikrishnan,CEO states,"We are very delighted to welcome Mr. Bergler to D2L as we expand our client base across the globe. Marcus would play a crucial role in partnering with our clients and to provide them the best value proposition for their needs".
"Marcus is a strong addition and we welcome him to our team. We are convinced that his broad commercial expertise and network in international business will not only increase our customer acquisition but also help our existing global customers in their strategic needs", says Dr.Sashi Kiran Managing Director at D2L.