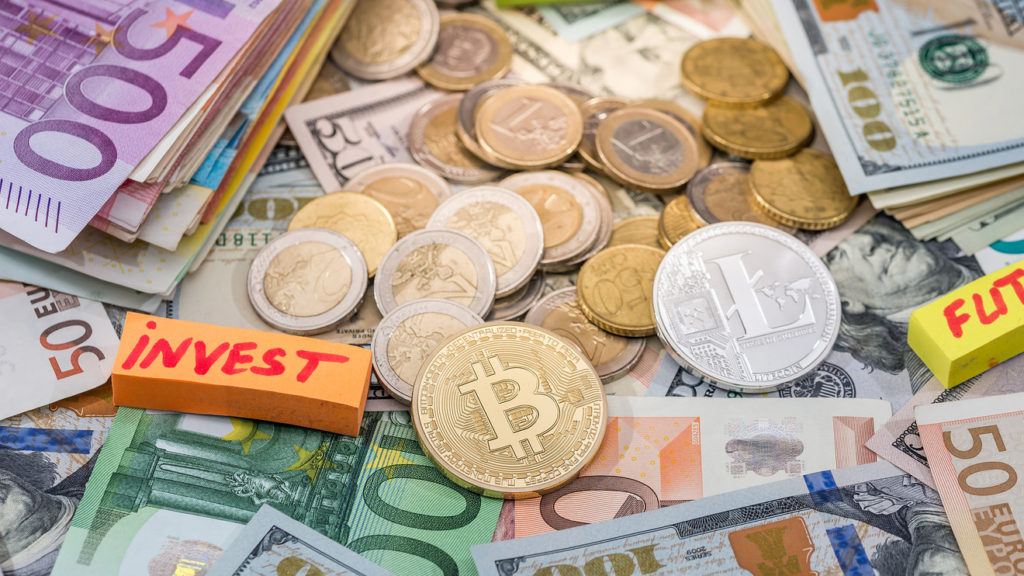 There are only a few things that would arouse interest and baffle majority.  Some of the virtual currencies are influencing the internet population in the recent past. The success of Bitcoin as the first peer-to-peer digital currency paved the way for many to follow. What was once prominent as the hackers' gold is now no more restricted to hackers.
In fact, owing to the increasing curiosity of the people to trade these crypto-currencies, the value of Bitcoin recently skyrocketed to a mark of a whopping $19,000.
Blockchain, the Bitcoin ledger verifying such transactions gets updated in real-time. However, the entire mining process governing blockchain updates is not being maintained by any centralized authority.
Satoshi Nakamoto is believed to have been the first miner and is known as the founder of Bitcoin. Amongst the few crypto cousins, currencies being traded popularly are the Bitcoin, Litecoin, Etherum, Altcoins.
Bitcoin uses peer-to-peer technology to operate; managing transactions and issuing of the Bitcoins is carried out collectively by the network. Bitcoin is an open-source; its design is public, nobody owns or controls Bitcoin and anyone can participate.
Related Read: Bitcoins 101: Decrypting the First Ever Decentralised Cryptocurrency!
Altcoins are the alternative cryptocurrencies launched after the success of Bitcoin. Generally, they project themselves as better substitutes to Bitcoin. Many Altcoins are trying to target any perceived limitations that Bitcoin has and come up with newer versions with competitive advantages.
Litecoin is a peer-to-peer Internet currency enabling instant, near-zero cost payments to anyone in the world.  An open source, global payment network, Litecoin is fully decentralized. Only mathematics secures the network and empowers individuals to control their own finances.
Litecoin features faster transaction confirmation times and improved storage efficiency. With substantial industry support, trade volumes and liquidity, Litecoin is a proven medium of commerce, complementary to Bitcoin.
Ethereum allows developers to build and launch decentralized applications for any purpose, including creating their own cryptocurrencies. By distributing the processing power required to run these programmes between peers on the network, Ethereum essentially acts as a Blockchain supercomputer.
Bitcoins are mined using a mining hardware. Bitcoins are discovered rather than printed. Computers around the world "mine" for coins competing with each other. Though, the cap for bitcoins in circulation is at 21 million, the reward for mining is being halved at regular intervals to keep the cap at pre-assigned values.
Though, there has been tremendous amount of Bitcoin cloud mining scams, a few reviews may govern the state of affairs.
Hashflare Review offers more profitable mining contracts, coins can be mined while automatic payouts in BTC. Genesis Mining is the largest Bitcoin and scrypt cloud mining provider. Hashing24 has been involved with Bitcoin mining since 2012.
They have facilities in Iceland and Georgia. They use modern ASIC chips from BitFury deliver the maximum performance and efficiency possible.
Minex Review is an innovative aggregator of Blockchain, presented in an economic simulation game format. Users purchase Cloudpacks which can then be used to build an index from pre-picked sets of cloud mining farms, lotteries, casinos, real-world markets and much more. 
Bitcoin mining with anything less will consume more in electricity than you are likely to earn. It's essential to mine bitcoins with the best bitcoin mining hardware.
Due to lack of centralized scrutiny over the transactions, these crypto-currencies are believed to being used for funding terrorists and other illegal activities. As per analysts projection the predicted bitcoin price was to hit $2,000 in 2017, which it already did in May 2017, the prices are expected to hit $100,000 in about a decade or earlier.
Also Read: 10 Golden Rules For Bitcoin and Altcoins Trading
(Disclaimer: This is a guest post submitted on Techstory by the mentioned author. All the contents and images in the article have been provided to Techstory by the authors of the article. Techstory is not responsible or liable for any content in this article.)
Image Source: marketwatch.com
About The Author:
Ramathreya Krishnamurthi is Business Head at TimesJobs. A business strategist and a transformational leader, he is known for his strategic thinking skills along with the art of managing complex transactions with simple and bottom-up solutions.