Demonetization has shaken up the entire nation is an understatement. Ever since Rs 500 and Rs 1000 notes were pulled out of circulation, effects have been seen at individual as well as industry level. While it has been instrumental in curbing black money across the country and will continue to do so in future, it has also brought about chaos in the form of endless queues outside ATM's due to a severe cash crunch. For online shopping in India as well, the impact has been major.
The cash crunch caused due the bold move by the Indian government has driven people towards digital payment methods such as mobile wallets, internet banking and debit/credit cards. While as a business CashKaro's transactions fell 20% post the announcement but now things are stabilizing. The announcement has bought a lot of value consciousness amongst shoppers and as a result, users are looking for more Cashback deals on basic items like groceries, consumables etc. In fact, at CashKaro we are seeing an increase in the number of people clicking through our site and going to our partner retailers to purchase such daily essentials. Retailers too are offering incentives to promote the 'Go Cashless' movement. Looking ahead, with increased adoption of cashless payment methods we will be able to drive more sales to partner e-tailers including Amazon, Flipkart, Snapdeal and more.
All in all, demonetization may look it'll spell doom in the short run, in the larger scheme of things, it'll only result in better performance, increased sales and amplified revenues for e-commerce platforms.

You can check out the entire report here !
Also Read:
How Did The Startup Ecosystem Respond To The Demonetization Of 500 And 1000 Notes !
From Cashless to Moneyless: Inviting Hackers through Demonetization !
(Disclaimer: This is a guest post submitted on Techstory by the mentioned authors.All the contents and images in the article have been provided to Techstory by the authors of the article. Techstory is not responsible or liable for any content in this article.)
About The Author: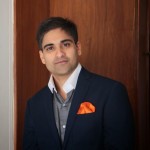 Rohan Bhargava is the Co-founder of CashKaro.com – India's Largest Cashback & Coupons site. CashKaro is backed by the honorable Mr Ratan Tata & by Venture Capital firm, Kalaari Capital. Rohan along with his wife & Co-founder Swati, has built CashKaro to become India's largest Cashback site and has pioneered the concept of Affiliate Marketing in India. A qualified CFA and alumni of London School of Economics, Rohan has worked with International Hedge funds like Aladdin Capital and Washington Square Capital before starting his entrepreneurial journey. Rohan is the most featured entrepreneur in the Cashback industry and is an active speaker at various forums & summits in India.
Comments
comments