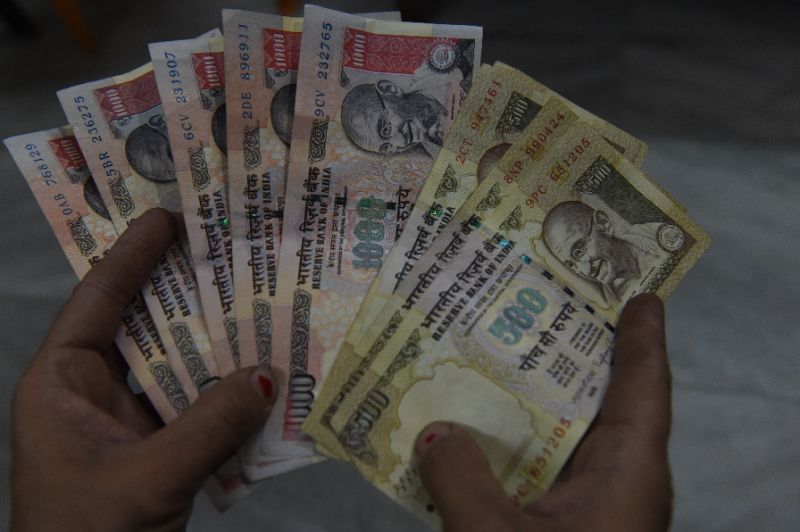 While the entire world was busy being worried about the US elections, Indians had another big news that blew their mind. Prime minister Modi took a drastic step to fight corruption and fake money market and withdrew the use of notes of Rs. 500 and Rs. 1000. Since then, social media is thriving with posts about this. Though there will be a slight inconvenience caused by this step, Indians are happy to be finally doing something about the black money business.
"This is a historical move and a well-intended strike by the government in the fight against black money. It is a huge step in India's move towards more cashless economy. The high dependence of the economy on cash and limited adoption of newer technologies are some of the roadblocks for alternate payments methods, but with all essentials now available online the digital payments come with limited challenges. This game changer move is also a big boost for transparent electronic transactions," says Bhavin Turakhia, co-founder and CEO of Directi.
It is no doubt that the Modi government has been very supportive of the entrepreneurial community and has been innovating in every possible way to support the ecosystem as a whole. According to Sandeep Agarwal, founder of ShopClues and Droom, "Modi government continues to adopt innovative and feasible way to eradicate black money and move India to 21st century nation. The demonetization of currency notes is a bold step in a positive way and a great move in the direction of weeding out black money. Not only will this move bring transparency in the system but will also control the menace of fake currency notes which has been increasing in numbers. After supporting startup,  giving impetus to digital economy,  this is another step for India to be at par with other great nations of the world"
In his viewpoints, active angel investor and CEO of Indifi Technologies, Mr. Alok Mittal states that the move to demonetize high value currency will help the transition towards a less-cash economy, thereby helping compliant SMEs to pursue higher growth. Along with impending GST launch, which will also enhance higher traceability, this is a key step towards strengthening the formal economy.
Also Read: Why These 10 Entrepreneurs Welcome The Recently Passed GST Bill !
Companies have been trying to either make use of this opportunity to support the common Indians who were struggling to make amends with the changes overnight. Paytm, Mobikwik and FreeCharge were happy with the announcement and took it as an opportunity to promote themselves.  Paytm tweeted "We have got two words for you : Paytm karo."
Ab ATM Nahi, #Paytm Karo! pic.twitter.com/ACCgmKMyrL

— Paytm (@Paytm) November 9, 2016
The company also claimed to have an excellent growth in its traction and transactions. Other payment platforms like Mobikwik prompted users to go online and get other friends on the app to save panic. Free charge called the announcement a great move, adding, "Trash the Cash- Just freechage!".
Cafe and bar chain, Social Offline posted a poster of them on social sites, which read, "We are still accepting cash." They promoted their drinks by selling them for Rs. 500 and Rs. 1000. Food Adda also launched a scheme to sell their membership cards for Rs. 500. Meanwhile, Bigbazaar declared that it would stay open till 11:50 PM on Tuesday night to help shoppers get their daily need stuff conveniently.
"As the country has gone cashless for the next two days with Prime Minister Narendra Modi's announcement to remove 500 and 1000 rupee notes, it will shift the offline bookings in travel domain to online bookings but leisure travel will be slow over few days because of cash not available in the market that people need for Food Transport etc. For example Goa doesn't have Ola Uber and travelling is a challenge in a sense of cash. Although, this is a revolutionary step to curb corruption" adds Rohit Khetrapal, Co-Founder, FindMystay
Snapdeal is going with the tagline #GoCashFreeWithSnapdeal and is providing a 10% discount on all orders paid online which was the number one trending hashtag on Indian Twitter. Myntra also took to Twitter to advise users to use online transactions instead of Cash on Delivery in the coming days. Zomato also celebrated the announcement using Twitter and promoted card payment.
There has also been a major boost in sale of gold since yesterday, while people who have cash in hand are choosing to use it by buying gold. But a fall of demand in real estate was noticed.
As per statements from Housing.com CEO, Jason Kothari, "Housing.com has always batted for increased transparency in the real estate sector and therefore, we welcome prime minister Narendra Modi's decision to ban Rs 500 and Rs 1000 notes. Cash transactions or black money deals have plagued the sector for a long time, sometimes even accounting for up to 50% of transactions. This move, combined with the Benami Property Act which became effective on November 1, will help weed out corruption and black money to a large extent, from the sector.
The organised segment of the market shouldn't be majorly impacted since most homes are now bought by end-users who avail home loans. The unorganised segment which relies mostly on cash transactions, will be impacted significantly however.  While this will slow down the market in the short-term, it will make India's real estate sector more transparent and organised in the long-term, which in turn, will attract more funds, both, domestically and internationally. This is a bold and exciting development for Indian real estate."
Startups and entrepreneurs are welcoming the bold move by our Prime Minister as everyone seem to feel this is a right move to curb the corruption that has been prevalent in our nation. Meanwhile, it was funny to see "Paisa Paise" as a trending song on Gaana.com.