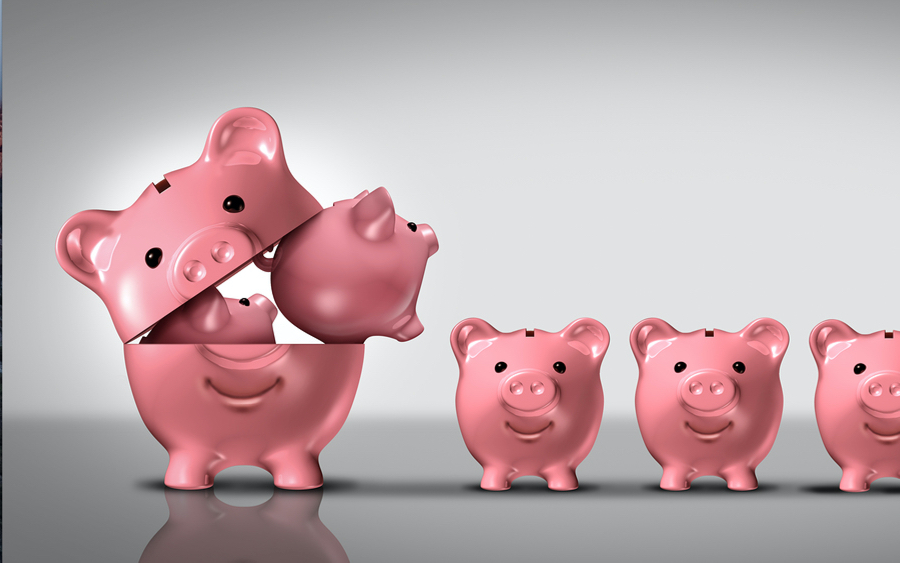 Saving for most of us was something that was encouraged from an early age.
The piggybank was placed somewhere safe. The shiny coins clunked and clinked into the slot that locked away the pennies until that visit to the bank. The coins of various shapes and sizes were added up by the man behind the counter. They smiled at our 7 year old selves and gave us that receipt that confirmed the growing bank balance. The treasured bank passbook kept the visible tally.
Some of us were better at it than others. Deferring pleasure is harder for some.
As we grew older we were told to invest in our future. Saving for that important roof over your head was part of that dream. For the entrepreneurially brave, the investment was maybe in the startup venture.
The old passbook was that first visible step.
Hidden and virtual
But assets in a digital world are often hidden and virtual. The bank passbook is now a mobile app where you view your account balances and transfer money from savings to investment accounts. The credit card is now your currency. Your online brand is not to be touched but experienced. It is to be viewed, listened to and shared.
The 21st century assets are actual and authentic but this new reality is digital and ephemeral. And some of us struggle with that. Concreteness in the past was truth.
So… because they are ephemeral doesn't mean they are worthless. In fact the social web has given exponential power to our virtual assets. Virtual content moves better than physical entities. The friction is low and the amplification is global.
The numbers are big
When social media launched the millions were big numbers. Global audiences mean billions are the new million. Here are some social media facts to ponder.
4.5 billion likes are clicked on Facebook every day
5 billion videos are watched on YouTube every 24 hours
Over 42 billion messages a day are sent on WhatsApp
Infographic source: Metro.co.uk
The opportunity to reach the world has never been easier. But the competition is more intense.
The challenge
Your challenge in this new, transient and moving morphing landscape is to make your digital assets to stand out, be visible and noticed in a crowded and noisy world. They need to grow… and move. Creation is not enough. Brand and business building hasn't changed but the medium has.
There are also many questions.
What are the crucial ones to focus on? What are the vital high yielding but sometimes slow growing assets that we sometimes neglect. Because they aren't seductive, obvious or acceptable to our old ways of thinking and habits.
Related Read: 7 Believable Excuses We Tell Ourselves That Stop Us From Succeeding
Here are 10 digital marketing assets that you need to build, nurture and magnify.
1. Online brand and positioning
There are two key levels to this.
The soft perception called "brand" and all that it stands for. Positioning…..It could be aspirational, quality or price. Is your brand memorable or eminently forgettable. Does your web brand make them laugh, inspire or are you serious and informative? This is hard to measure but the human reality is that brand impressions are everything. Humans feel, dream and bleed.
Then it's the hard facts that are defined by what the digital data tells you. The measurement of brand.
Is your brand shared more than the competition.
What keywords or hashtags are used when it is tweeted or shared on Instagram.
What brand content attracts the most traffic.
What is the brand sentiment. Positive…Negative?
What are the star ratings for your brands online reviews. 5 star or one?
Looking for a place to stay, eat or visit, then where do most of us go? It's online. You can live or die in the hospitality industry on those metrics. Ratings on TripAdvisor can make or break a business.
Image source: TripAdvisor
Brand building is a digital asset that is both easy and hard and easy to measure. But the reality is that every discovery of your brand is building a digital asset and leaving an impression.
So……be everywhere. Be ubiquitous.
2. Your digital hub(s)
Despite websites being with us for a generation the website is often treated like an online brochure. Design, set and forget. The website, the blog and the online store are your core assets in a digital world. But for many small and medium businesses they are an afterthought. Often they are considered an expense.
But Google and the social web doesn't tolerate silence. The digital properties need feeding and nurturing.
What does that maintenance and ongoing optimization look like? Here are some of the essentials.
Add a blog and publish keyword rich content that inspires and informs your prospects.
Optimize your site for search engines. Google will send 50% of the traffic for free.
Make sure that it is a lead generating machine with calls to action and lead capture.
Add customer service and marketing chatbots that answer questions and queries.
Make your site is easy to follow and share on social media
Add video for engagement
Virtual assets that are built around a digital hub are now big business. Just recently the Linkedin "Digital Hub" was sold to Microsoft for $26.2 billion after being established only 14 years ago.
Image source: Business Insider
Your mindset on this needs to be one of investing in the future and not as a painful expense to be tolerated. The return from your marketing machine (read "website") will surprise you if it is done well.
3. Content
On a social web you are defined by content. That's it.
That image you share on Instagram, that video on Facebook or that in depth post that displays thought leadership are all completing that online jigsaw puzzle. One piece at a time your image, your influence and persona is emerging. If you think about it for too long you will start to be daunted or maybe even excited by the potential of content.
Every piece of content leaves a perception, a trail and becomes the virtual you.
Offline your content is often hidden, never published or sits on your desk. It's audience was restricted by its concreteness.
The power of online content is that once you let it free then it moves about the web and into corners of cyberspace. Now it is crawled and indexed by search engines and is shared on social networks. It emerges on search results.
Many people are daunted by creating online. The fear of being judged and criticised holds many people back. But that is where you grow if you are brave enough.
Yes…..at first your writing, videos and media maybe a little rough around the edges. It will not be perfect. But all diamonds all start out a little rough.
Content has a big job description
Most think inform, but it must do much more than that. Let's try inspiration, education, entertainment and selling.
Content should take the customer on a journey. It starts with free content that highlights your best ideas and insights. It ends with them paying for mastery and education if you are selling info-products.
Free: Blog posts and online articles are the start of the conversation with your prospects
Gated: Gated content will be the free ebooks and premium content that is an exchange of value between the producer and the consumer. The payment can be an email or just a share.
Paid: Paid content — This starts with maybe a $10 ebook and goes through to premium online courses and coaching programs.
Along the way you are nudging and cajoling with tweets, Instagram post and LinkedIn updates. Content needs to be ubiquitous and persistent.
Content needs to move to thrive.
4. Influencer relationships
The rise of the digital influencer has been made possible by the social web. They are the people that have built a personal online brand around their passion. Often it has taken years of publishing, promoting and building a loyal band of followers. They have built credibility and trust in their niche.
Related Read: 7 Influencer Marketing Insights You Need To Know Today !
Influencers also have distribution superpowers. It might be on Instagram, Twitter, Facebook or Snapchat. But don't forget YouTube and even email. Brands big and small are realizing that getting access via the new influencer gatekeepers is something worth doing.
Image source: Forbes
You can build those relationships directly or outsource it to the emerging influencer platforms.
Building them yourself will need a process that starts with an introduction on social or via email and getting their attention can be tough. But offering free content in the form of a blog post
If you don't have the time or inclination then an influencer marketing platform that does it for you can be the way to go.
5. Social networks
Social networks have often had an image problem. Superficial and a waste of time is often mentioned by the men in suits. They are sometimes seen as the source of spreading those brand stumbles at speed. As we all now know, bad news travels fast on social.
The CEO's are also asking "that" question. How does social produce a real return? The challenge in digital is to measure the source of that first click that moves a prospect from awareness to the final destination. The sale. The big questions we ask? Was that on Facebook and email or a website visit from a search engine? Or was it an online advertisement?
Social media excels at building awareness at the top of the marketing funnel. But then you need to do something with that initial discovery. In a digital world that is a messy process.
"So…..the selling journey online is more like a matrix than a linear funnel"
Crowd sourced marketing is also what your social media community provides for free. Your social network tribe will take your content and share it with their followers. The bigger your social networks the larger your online distribution. It is that simple.
So always be building your digital distribution. It can be free, viral and it's yours.
6. Virtual communities
Social networks are only the start of true virtual community building. One shared tweet is not a relationship it is just a sliver of acknowledgement. But it is the start of building a virtual community and other digital asset.
But we need to move from weak ties to strong ties.
Connecting with someone on Twitter is just the start of the conversation. That is a weak tie. Then it may move onto connecting on Linkedin or even a coffee. The role of Skype as a virtual coffee shop or meeting place cannot be underestimated. This is where the relationship can move from interested to highly engaged.
One of the most used virtual community building platforms today is the private Facebook group.
7. Social proof
Ever seen a brand on a list? The top 10… the top 100?
In the past before this digital world emerged, it was often hand selected and very subjective. It was who you knew.
But something has changed.
Social proof is now very much data driven. The big data tools are crawling the web and finding the loud voices that are an indication of online authority and credibility.
In amongst this date are are other visible social proof evidence. Case studies, speaking showreels and getting listed on third party sites as an authority are all important. Appearing on big websites with global like the New York Times, Forbes and Huffington Post can be defining for a small brand.
Related Read: 10 Top Social Media Marketing Trends To Look Out For In 2017 !
Online social proof can move you from invisible to visible and… credible.
8. Online joint ventures
Collaborating in the past was often complicated.
The questions and barriers to working together were many. Geography and distance was just one of those. Then it was the questions such as, does this person, influencer or brand have an audience that is worthwhile? Is it the right one? What's the proof?
The big question. Who do you trust?
The arrival of the trust economy has been made possible by the transparency of the social networks. Their influence and credibility is often visible for all to see. The ability to track clicks and conversions has made online joint ventures and global affiliate relationships possible.
Technology has also changed the trust game. Cookies and tagging and tracking tech are now enablers of online trust backed by hard data.
Give before you get
The human reality is that you need to give before you get. This has been a given in the real world for millennia. Building trust, relationships and reciprocation before you need it.
One way to start before asking for help is to leap in and start promoting another bloggers. Help them sell products and build their audience.
Later the people you have helped to market their products, promote their courses and make some money will be more than willing to promote your new venture.
Help other people first before asking for something in return.
The online world works the same way as the offline world.
9. Your email list
In an uncertain and fast changing digital world one algorithm change can kill your business if you are playing at mono-channel marketing.
We all know how Facebook's newsfeed change killed many brands singular social media tactics. Google's ongoing technology tweaking of its organic search rankings algorithm is also in the mix.
Relying on one channel is a dangerous game. Getting as much control of your content distribution and client and community conversations is an asset worth building and nurturing.
Email is one way of doing that. It is not controlled by Facebook or Google.
So build your email list now.
It is a marketing asset that goes from open….to click….to sale.
10. Data
Content is what defines you online but its data that measures the impact and results.
This new digital asset is the new gold. It tells you what content performs, what landing pages work best. What products get the most clicks and sales.
So start capturing data and then learn from the insights it reveals. The data will tell you what needs optimizing and what needs to be forgotten.
Keep collecting your data and act on its insights. It can double your leads and sales.
It's a long term game
Investing in and building virtual assets takes a mind shift that some of us struggle with. Why? Because we can't touch them or see them.
But a website that has authority with search engines, a loyal online community that shares your content and brand with passion and digital trust and collaboration are an investment in the future.
It requires patience but the digital world is not going away and earning the ephemeral is money in the bank. But sometimes it just doesn't feel like it.
Related Read: 6 Surprising Growth Hacking Strategies For Your Startup's Success !
But you need to start today.
(Disclaimer: This post was originally published in Jeffbullas.com. Techstory is not responsible or liable for any content in this article.)
About The Author: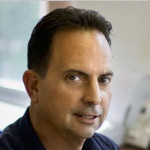 Jeff Bullas is a digital entrepreneur, blogger and CEO at Jeffbullas.com.
He also finds time to be an author and keynote speaker. His mission. "To inspire and educate people to win at business and life in a digital world".