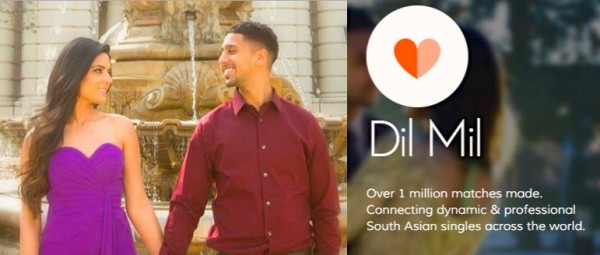 2 April, 2016, India: Though many startups are facing a dry run when it comes to funding but, a matrimonial app 'Dil Mil' has managed to score a bullseye as it has acquired US $2.7 million funding in its pre-series A round. The round saw the participation from renowned investors such as Nelstone Ventures, Transmedia Capital, Maiden Lane Ventures, CSC Upshot, Naval Ravikant (founder of Angel List), Kunal Shah, Sameer Parwani and Vijay Ullal.
Founded in 2014 by KJ Dhaliwal, Sukhmeet Toor and Jacob Ilin, Dil Mil is a matchmaking app that enables the users to connect with South Asians across the globe. The app also offers comprehensive user profiles with Facebook login and optional LinkedIn and Instagram integration.
Commenting on the round, KJ Dhaliwal, Co-Founder & CEO, Dil Mil said, "The landscape is always changing and one of our core advantages is our ability to experiment with and harness emerging technologies to enhance human communication. Our next step is to expand beyond text and allow users to better understand each other within the app before meeting in real life. We are currently working on facilitating video dates and will be rolling out VR dates shortly thereafter. The testing and surveys we've conducted indicate that, unlike with other dating apps, Dil Mil users will embrace video and VR technology."
Though, currently the app can be downloaded for free, but there are certain features in the app which are available only for the paid members.