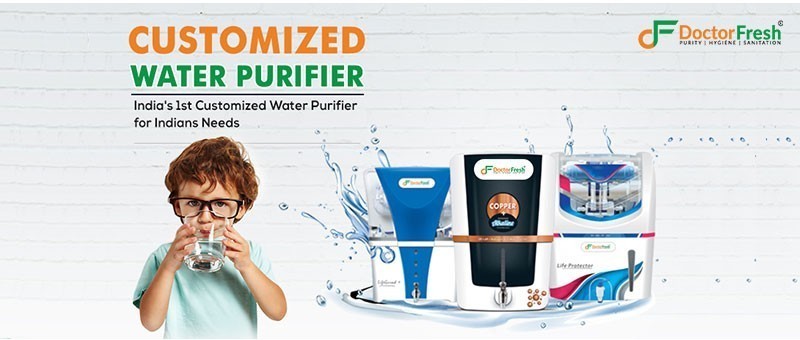 Gone are the days when one shoe used to fit all. Today is the era of individuality, it's all about purchasing things that stand you out, things that satisfy your needs and fit your bill. With the growing population, diversity grows as well. Diversity in all forms, diversity in terms of personality, diversity in the form of needs, diversity in the form of survival. Without diversity, we would fail to move forward.
The utmost important aspect in today's world is getting things and services which are tailor-made just for you, to satisfy your needs and demands as per your discretion. This is where customization plays a major role.
One of the most basic amenities, in this developing era, is to have potable, i.e., safe drinking water. As the country is developing, industrialization is leading us to the glorious path of globalization, but it is also providing more impurities being dumped into water bodies which are essentially required to provide us with safe drinking water. So, it is more important than ever to have a customized water purifying system developed just for us to expectably fit our needs.
Every home is different, every home depicts a unique personality, a unique sense of individuality and so should also be expected from their water purifying systems.
Doctor Fresh, India's first customized water purifier for Indian needs. All your water purification needs will be fulfilled by Doctor Fresh, Custom made just for you. Does the water contain too much iron?? Hard water makes your hair brittle?? the pH of water making your skincare routine a mess??
All of these things can be eliminated by a very easy step, by installing a customized water purification system by Doctor Fresh.
Varieties of services are offered by Doctor Fresh, for starters Water purifiers, RO Plant Set up, Water Softener, Water Ionizer, Water Dispenser, Veg purifier. Doctor fresh is a one-stop solution for all your water purification needs.
Doctor Fresh also provides the facility of setting up a water cooler, water tank, and water dispenser to all those in need of water but may not have proper resources and situations to get their hands on. Doctor Fresh takes care of immediate needs as well so that having safe drinking water should never be one of your concerns.
Apart from attending to the water purification needs of homes, Doctor Fresh also provides all the help in setting up an RO plant at hotels, Schools, Bars & Restaurants, Institutions, and cafes as well. The most amazing service offered by Doctor Fresh is Water Quality Test By Doctor Freshwater Analyst which is free so that you can make a calculated decision on what type of water filter your home needs and never have to worry about purchasing ten different things to fulfill your water purification needs.
Please visit doctorfresh.in to get a one-step solution for all the health problems that arise from unfit drinking water. Get a customized water filter with just a few clicks!!!
————————————————————————————————————————————-
Author Bio – I am Abhishek Kumar, I have done my master's in Biotechnology. My most preferred genre of writing is Health, Environment, Entertainment, and sport. I have been writing for the past 3 years about blogs, articles, and web content. I am working as a professional blogger. I enjoy socializing a lot. Apart from all this, I enjoy watching movies, web series, cricket, and exploring nature makes me happy.
Comments
comments