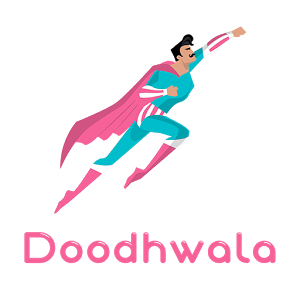 23 February 2018, India:
Micro-delivery service startup Doodhwala has raised $2.2 million in a funding round from Omnivore Partners.
The startup will use the fresh capital for expanding its service into new markets, talent acquisition and for upgrading its technology. As a part of deal, Reihem Roy, Principal at Omnivore will join the board of Doodhwala.
Jinesh Shah, Founding Partner, Omnivore said, "The lean operating model and the direct sourcing relationships that have been built, made this company stand out amongst competitors."
Aakash Agarwal, Co-Founder, Doodhwala said, "Doodhwala's unique business structure benefits customers, dairies and supermarkets. It makes farm-to-fork viable by taking over sales, marketing, logistics, and fulfilment for producers. Additionally, we are expected to scale easily due to our capital effective model, paired with the high demand for milk, and a need for regulated milk supply."
Ebrahim Akbari, Co-founder, Doodhwala said, "Our unit economics are exceptionally strong. By lowering our delivery cost to Rs. 3, Doodhwala is uniquely positioned in a market where other players are struggling. We have done a great job of maintaining a steady month-on-month growth rate while scoring a 85% plus customer retention."
Doodhwala was founded by Aakash Agarwal and Ebrahim Akbari in 2015.  It is a micro-delivery service for fresh groceries. It works directly with farms and dairies to ensure delivery of fresh groceries which have a short shelf life but high consumption pattern. Currently, the company provides its services in Bengaluru and Pune.
The company competes with Town Essentials, RainCan, Milkbasket and DailyNinja.
(Image – Doodhwala)
Comments
comments