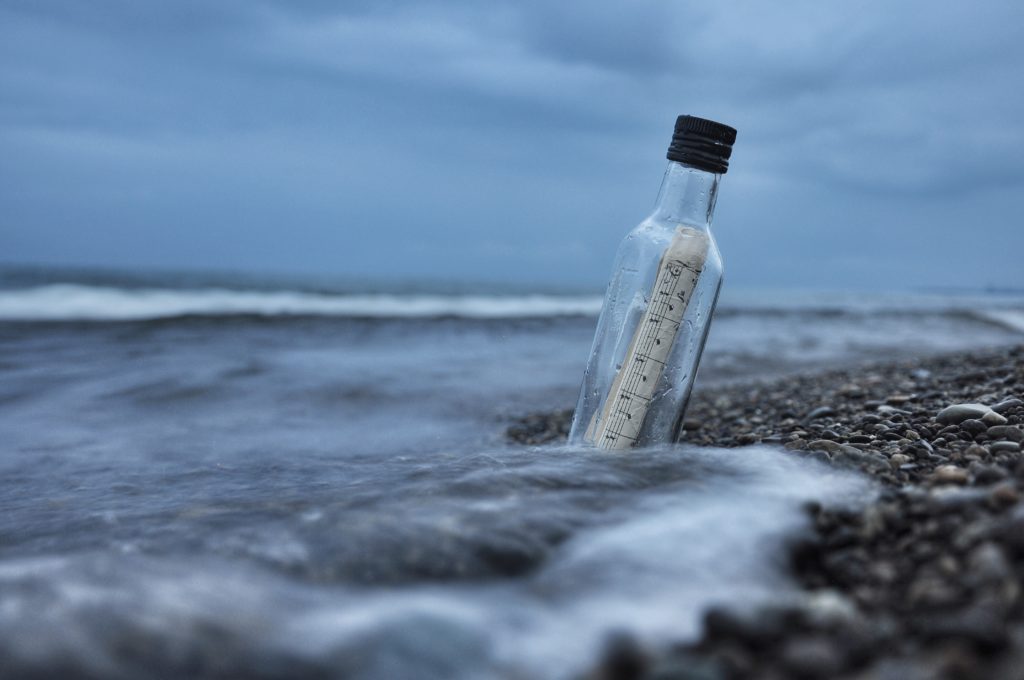 In this world of instant communication and ever-increasing customer expectations, messaging has gained popularity amongst users as well as businesses. By becoming the most ubiquitous form of human communication, messaging has become the space to conduct different touchpoints of our daily lives, online.
The year 2017 was a groundbreaking year for the messaging industry, it changed the way people messaged for good. Many messaging apps and platforms have held a firm foot 2017 owing to the improved social networking features, security, password protection, high quality of audio/video calls, desktop version, etc. And with chatbots and AI, the shift towards the bot-centric future of communication has started.
Top Messaging Trends
Chatbots for better CRM
Customer Relation Management (CRM) being the crucial element for a business's success, it's an area where chatbots are utilised. The real-time engagement with the customers is made possible with the chatbot revolution, as chatbots are launched by instant messaging apps like Telegram, Facebook and many more. Being quicker than humans in giving any data related answers and taking requests, chatbots integration has catered to customer needs. A survey by Business Wire reveals that:
53 per cent of customers (aged 18-34 years) said that they would prefer to use electronic media like web chat, text or social – instead of the phone for customer support
79 per cent of customers are frustrated with their available customer support options
With chatbots are integrated into messenger apps, where people spend most of their time online nowadays, they can save considerable time for customer support team by solving simple tasks that only require a quick response.
Applications using AI Technology
Artificial Intelligence (AI) is yet another messaging trend, which has created a buzz around the world.
6 billion connected things will request support from AI platforms by 2018- (Gartner Predictions)
Revenue produced from the direct and indirect application of AI will grow from USD 1.38 billion in 2016 to USD 59.75 billion by 2025, depicting a CAGR of  52 per cent (According to the predictions by 'Tractica')
Businesses have seen to interwind the AI and the messaging strategy to leverage more sturdy customer service channels, making collaboration with customers and employees quite easy.
Hence, countless hours are dedicated to building responsive personal assistants that can track down information, launch services, answer questions, send messages, and more.
Certain AI-powered messaging apps help you manage calendar, contacts, and to-do lists. Also, AI-powered tutor apps are now giving answers to math problems by explaining how to solve them just by taking a picture of the problems.
Chat Commerce and Payments
What WeChat did in China with respect to payments is now being implemented by others too. This includes creating messaging platforms with shopping capabilities.
As more and more consumers are using their mobile as a tool to find products and services, a consumer base which prefers to buy and pay conveniently from the mobile is already formed. Buyers are glad to use the "one-click" payment option when buying from a mobile phone.
Evolving Space of Enterprise Messaging
The global A2P SMS market which was valued at around USD 55.0 billion in 2014, is expected to reach USD 70 billion in 2020 (Zion Market Research).
A study conducted by 'Infinite Convergence' states, 87% of the employees believe that third-party messaging apps don't keep their communications completely secure. Security is the top concern for businesses and employees, and hence choosing a secure messaging solution is the need of the hour.
As enterprise messaging solutions allow the employees to collaborate, help each other, and share valuable insights with one another easily and effortlessly, it has become the communication solutions more effective than email. Figure 3 shows the statistics for enterprise messaging platforms installed in the year 2017 as compared to 2013. Results show that Asia Pacific region has shown a rise in the numbers over the years.
Enterprise communication platforms are integrating with existing Finance and HR systems, and automate some processes, increasing the productivity and efficiency of the entire organisation. Enterprise messengers are seen to increase efficiency by integrating third-party apps and services within the messaging tool.
On the management side, leaders have access to a breadth of data, allowing them to receive production and inspection data, monitor cycle time, get details about the quality of the build, and even see when their contract employees are working.
Future Trends in Messaging
Aggregating chats
With the wide numbers of chat systems available, messaging providers are looking towards becoming content aggregators to tackle the drawback. The future of messaging for businesses will include a single user-friendly interface. Such an interface will be able to plug into various chat tools within the firm and aggregate all the data and conversations into one single view.
Enhancement of AI and VR
Use of AI is still in the native stage and has a lot of potential to develop with practical, cognitive and human perception abilities. The messaging solutions in future will be more developed concerning emotional perception, deep learning, and facial recognition and thus interaction with AI can become more useful and practical.
Enhanced use of Emojis
Businesses will learn that emojis are an ingenious way to interact with the customers and most messaging applications used by businesses will make enhanced use of emojis to make the messages more impactful.
Rise of a better eco-system
Today, messaging has connected data and consumers by a written world. In future, a more interconnected framework of apps, tools and systems that goes beyond the core application of messaging will evolve. This will build a knowledge network of consumers and data which will be beyond the written world.
Some points to remember:
In the coming years, SMS is bound to emerge as one non-voice communication channel that is ubiquitous, secure and reliable. Although social messaging apps are effectively cannibalizing the P2P SMS traffic and revenue, A2P SMS remains the cost-effective, ubiquitous and interoperable technology.
'People analytics' will further extend to enterprise communications and become the norm of accountability.
Also Read: What Does The Future of Messaging Look Like?
Comments
comments