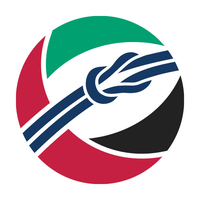 22 October 2019, India:
DP World today launched the first roadshow for it's national technology accelerator platform – LogX.
LogX is an initiative by DP World in partnership with Invest India, Startup Réseau and Kerala Start-Up Mission.
The aim of LogX is to encourage logistics-focused start-ups to come up with innovative solutions by leveraging digital technology.
Rizwan Soomar, CEO and MD, DP World Subcontinent, said, "We are delighted to bring LogX to Bangalore, the technology hub of the country. DP World wants to cultivate a logistics technology start-up ecosystem in the city and encourage innovations that can improve transparency, reliability and predictability in the Indian supply chains."
Rizwan Soomar, added, "We are partnering with Invest India, Startup Réseau and the Start-Up Kerala Mission to support innovative ideas focused on building an integrated logistics platform which offers end-to-end solutions for cargo owners. We are thrilled to receive very warm reception in Mumbai and hopeful we will see similar enthusiasm from start-ups in Bangalore."
The process to participate in LogX starts with an online application that seeks details about the participating team, their product/solution, the addressable market and go-to-market strategy.
(Image – DP World)
Comments
comments